BY PAUL LIOTTI
Mynderse Academy depended on a punishing ground game to win the Finger Lakes West title while the 2018 re-emergence of the Dundee Scots was rooted in its defense.
Which is why the recently released Finger Lakes West (FLW) All-League top honors go to players at the center of each team's success.
Mynderse senior running back Trent Youngs was named FLW Offensive Player of the Year while Dundee senior linebacker Preston Cole was named Defensive Player of the Year.
Mynderse coach Joseph Caraher was voted by his peers as the Coach of the Year.
Dundee, Mynderse, Red Jacket, South Seneca/Romulus/Trumansburg (also known as Tri-Towns) each placed five players on first team, while Lyons produced four and Clyde-Savannah one player each.
Youngs and Cole were so dominant in the league, that they made both the offensive and defensive first teams. Youngs doubled-up with nod at linebacker and Cole earned honors at offensive tackle.
As most the teams in the league are Class D, many players are tasked with playing on both sides of the ball and a number impressed their opponents to be named to multiple teams in multiple positions.
Mynderse Academy's Darren Miller owned the distinction of being named three times, once for each phase of the game, as a first-team tight end and linebacker and second-team punter.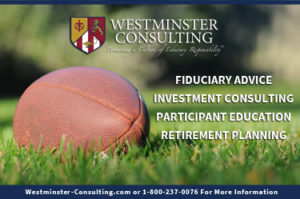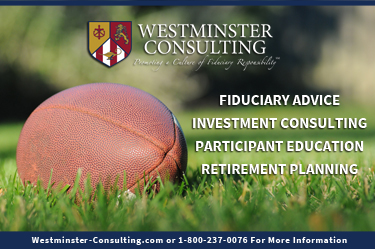 Five players were named to the first and second team, respectively, for contributions both on offense and on defense:
Trenton Coyne (Jr. OG/DL, Red Jacket)
Seth Denmark (Sr. DL/OG, South Seneca/Romulus/Trumansburg)
Cameron Denmark (Sr. OG/K, Dundee)
Camden Chance (So. DB/QB, Clyde-Savannah)
Dylan Larizza (So. DB/WR, Mynderse)
Sal Franzone (So. OG/DL, Mynderse) made second team at his two positions.
In all, 24 slots were filled on the first team and another 25 on the second team.
For a complete list of award winners, see below.
Finger Lakes West Final Standings
Div
1
Mynderse Academy
4-1
2
Dundee
3-2
3
Red Jacket
3-2
4
Lyons
3-2
5
Clyde-Savannah
2-3
6
South Seneca/Romulus/Trumansburg
0-5
| | |
| --- | --- |
| Offensive Player of the Year | School |
| Trent Youngs | Mynderse |
| Defensive Player of the Year | School |
| Preston Cole | Dundee |
| Coach of the Year | School |
| Joseph Caraher | Mynderse |
| | | | |
| --- | --- | --- | --- |
| First Team | School | GR | Pos |
| David Weaver | Lyons | 12 | QB |
| Ahmir James | Lyons | 10 | RB |
| Trent Youngs | Mynderse | 12 | RB |
| Chase Rizzo | Red Jacket | 11 | WR |
| Aaron Romero | Lyons | 12 | WR |
| Darren Miller | Mynderse | 12 | TE |
| Leif Hoyt | Dundee | 12 | C |
| Trenton Coyne | Red Jacket | 11 | OG |
| Cameron Denmark | Dundee | 12 | OG |
| Preston Cole | Dundee | 12 | OT |
| Adam Terrore | Red Jacket | 12 | OT |
| Seth Denmark | SS/Rom/Trum | 12 | DL |
| Joseph Dillon | Dundee | 12 | DL |
| Hunter Fitzpatrick | Red Jacket | 11 | DE |
| Aden Vancleef |  SS/Rom/Trum | 12 | DE |
| Keagan Carmenetty |  SS/Rom/Trum | 12 | LB |
| Preston Cole | Dundee | 12 | LB |
| Darren Miller | Mynderse | 12 | LB |
| Trent Youngs | Mynderse | 12 | LB |
| Adam Borst | Red Jacket | 11 | DB |
| Camden Chance | Clyde-Savannah | 10 | DB |
| Dylan Larizza | Mynderse | 10 | DB |
| Josiah Prosser |  SS/Rom/Trum | 12 | DB |
| Andrew Norris | Lyons | 12 | K |
| Danny Reyes |  SS/Rom/Trum | 11 | P |
| | | | |
| --- | --- | --- | --- |
| Second Team | School | GR | Pos |
| Camden Chance | Clyde-Savannah | 10 | QB |
| Joshua Cramer | Dundee | 11 | RB |
| Matt Kenyon |  SS/Rom/Trum | 11 | RB |
| Dylan Larizza | Mynderse | 10 | WR |
| Jaden McKinney | Clyde-Savannah | 10 | WR |
| Austin Gibson | Dundee | 12 | TE |
| Mason Major | Mynderse | 12 | C |
| Seth Denmark | SS/Rom/Trum | 12 | OG |
| Sal Franzone | Mynderse | 12 | OG |
| Gianni Hall | Mynderse | 12 | OT |
| Quinton Mundell |  SS/Rom/Trum | 12 | OT |
| Steve Hughes | Lyons | 12 | DB |
| Jared King | Mynderse | 10 | DB |
| Brian Kreidler | Dundee | 12 | DB |
| Trenton Coyne | Red Jacket | 11 | DL |
| Damon Fletcher | Mynderse | 12 | DE |
| Sal Franzone | Mynderse | 12 | DL |
| Kerel Kelley | Lyons | 12 | DE |
| Jake Anderson | Red Jacket | 11 | LB |
| Brandon Baker | Clyde-Savannah | 11 | LB |
| Seth Gerlock | Red Jacket | 12 | LB |
| Anthony Keith | Lyons | 12 | LB |
| Cameron Denmark | Dundee | 12 | K |
| Darren Miller | Mynderse | 12 | P |
Honorable Mention
Clyde-Savannah: Noah Rattray (RB), Tanner Brown (C), Cody Smith (DB), Isaiah Lorrena  (DL)
Dundee: Justin Wood (DB), Preston Cratsley (QB), Logan Corey (LB), Austin Brace (RB), Kenneth Empson Jr. (RB), Tate Hoyt (OT), Hunter Olevnik (DL), Isaac Semans (DE)
Lyons: Ryan Bantel (DE), Mike Lavancha (DL), Jerell Petty (DB), Seth DeJesus (DL), Ethan Gould (DL), Xavier Reeves (LB), Cole Buisch (DE),
Mynderse: Kaleb Stenquist (QB), Jared King (WR), Thomas Santana (RB), Chris Cratsley (OL), Noah Howard (OL), Jose Medina (DB)
Red Jacket: Kyle Footer (C), John Scharf (LB), Adam Tripplett (OL), Eli Royston (DB), Logan Keifer (LB), Matt Record (QB)
 South Seneca/Romulus/Trumansburg: Quinton Mundell (DL), Ryan Bendict (DE), Don Kuehn (C), Noah Potenza  (DB), Josiah Prosser (RB), Nolan Ladd (DB)