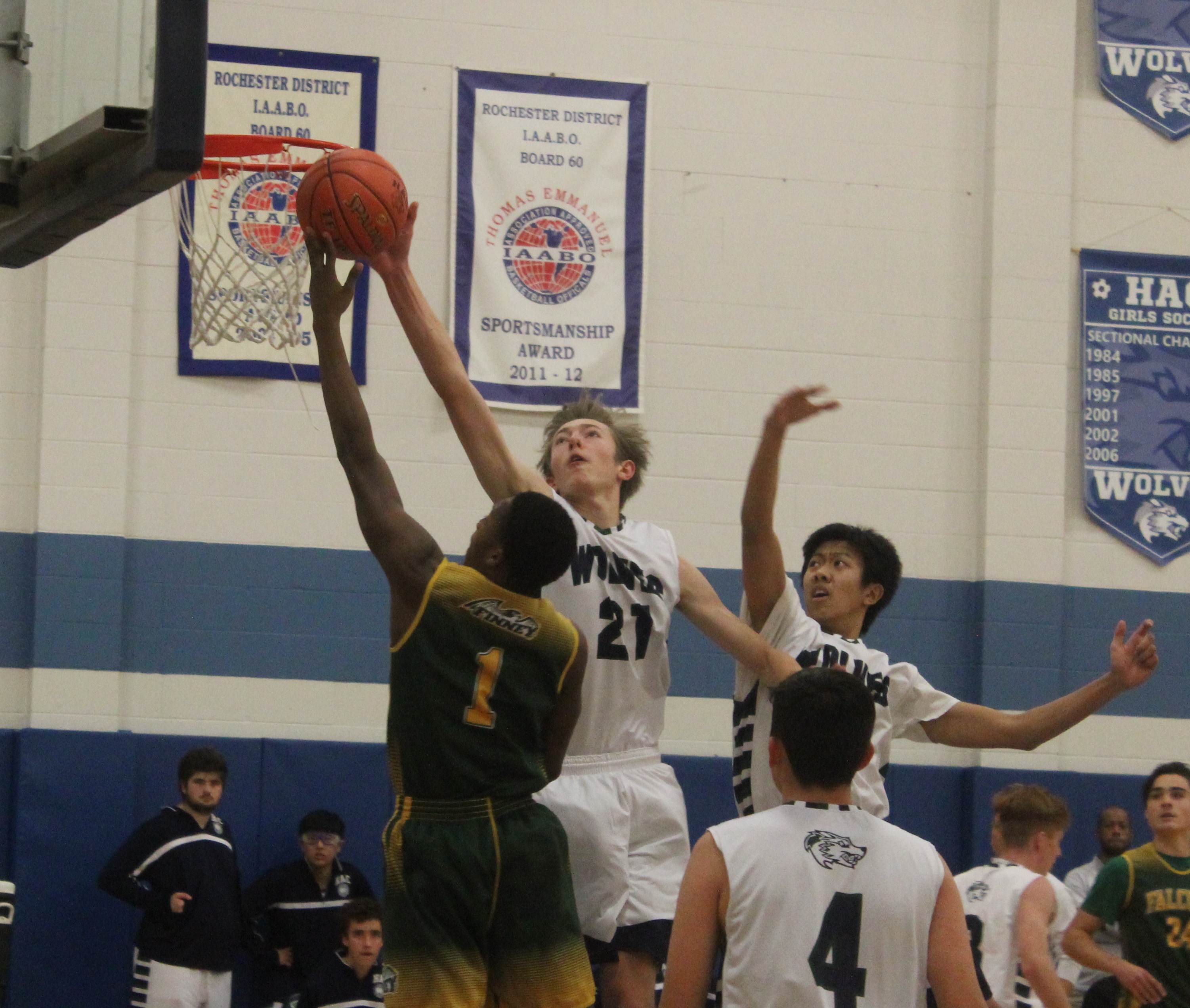 PITTSFORD – Two days after netting 21 points in his varsity debut, C.G. Finney 8th-grader Markus Robinson dropped 18 points to lead the Falcons to a convincing 71-33 win over Harley Allendale Columbia Wednesday night.
Keegan Occorr also scored 17 points for the Falcons (2-0), who led 13-12 after one period but then rolled in the second and third quarters, outscoring the Wolves (0-1) 42-16.
For the Wolves, senior Ryan Hilton and freshman Owen Tindall each scored eight points. Finney transfer Bobby Shearer scored six points against his former team.
Finney (2-0)
13
20
22
16
71
HAC (0-1)
12
 7
 9
11
39
CG Finney (71) – Marcus Robinson 18, Josh Taylor 3, M.Maglialto 6, X.Smith 12, Caleb Anger 6, S.Folkerts 4, Keegan Occorr 17, J.Sidorishin 6. 3pt: Magliato 2, Anger 2, Occorr 2. Fouled out: None
HAC (39) – Owen Tindall 8, Noah Mendola 2, Henry Nicosia 4, Max Brown 3, Hao Truong 2, Ryan Hilton 8, Steven Cai 4, Bobby Shearer 6, A. Kuelling 2. 3pt: Tindall 2, Shearer 1. Fouled out: None