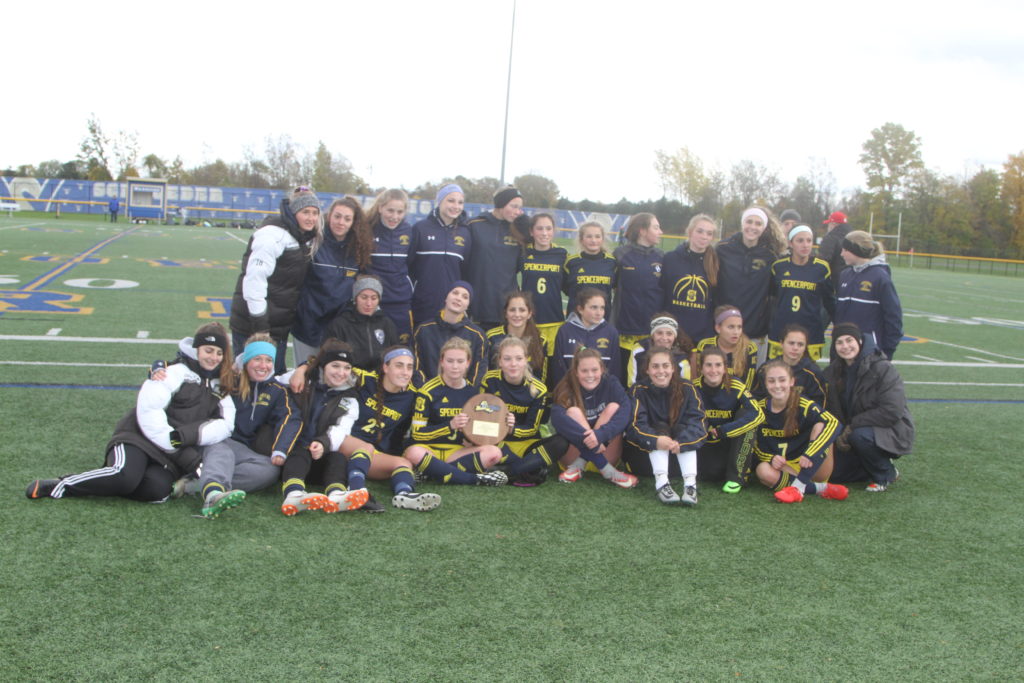 By DAVE YATES
WEBSTER, N.Y. — Saturday's New York State Class A Far West Regional between Spencerport and Section VI champion Amherst had a little bit of everything.
It had rain, it had sleet, it had sunshine.  What it didn't have was an upset.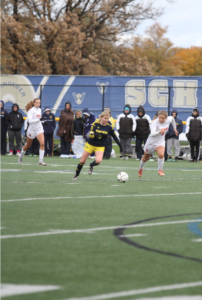 Leah Wengender scored twice in the second half and Erin Coykendall added another as the Rangers moved on in their quest to defend their state title with their 64th straight game without a loss.
Even though the first half was scoreless, you got the feeling that it was just a matter of time before Spencerport got on the board.  Just ten minutes in Wengender came within a whisker of finding the net but her free kick from 20 yards out glanced off the cross bar.
Ten minutes later it was Coykendall with a glorious opportunity.  She got tracked down a long ball behind the Tigers' defense and only had the keeper to beat but her first touch let her down and it the ball settled harmlessly into the goalie's hands.
Amherst's only real opportunity in the opening 40 came with about six minutes to play but Spencerport keeper Cat Wall was just that-a wall, making a diving stop to keep this one scoreless.
It took no time after the break for Wengender and Coykendall to combine for the first goal of the game. They worked a give and go that sent Wengender in.  She dribbled across the top of the box, then buried one into the lower right corner for a one nothing lead.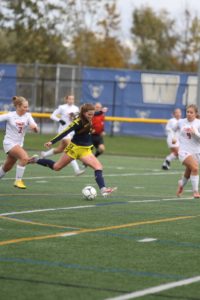 Those two would connect once again with just eight minutes to play-this time it was a toe poke that would find the back of the net for Wengender, who is headed to the University of Buffalo on a DI scholarship.
But she and her teammates have some unfinished business before she can focus on her college career, like winning a third straight state title.  Coykendall would make sure that they would move when step closer just two minutes after the second goal when she ripped home a shot from 20 yards out to punch their ticket to the state final four next weekend in Cortland.
Spencerport (18-0-1) will play Jamesville-Dewitt (III) in next weekend's NYS Class A semifinal. A 5:30 PM kickoff is scheduled at Tompkins Cortland Community College.