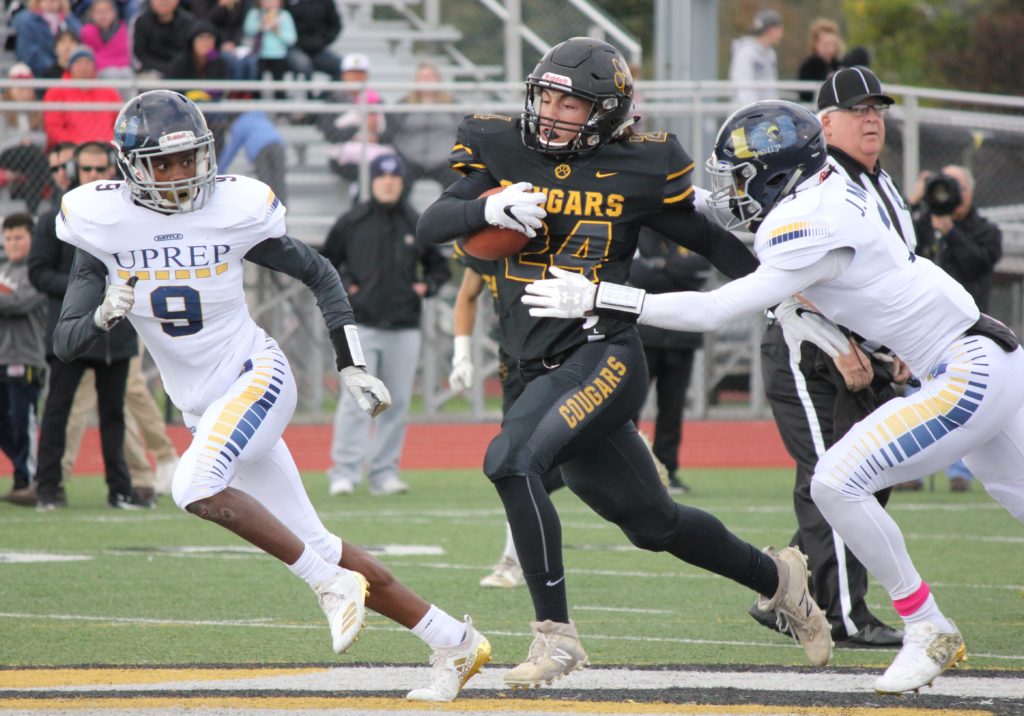 Semifinal Matchups
No. 1 Batavia vs. No 4 Honeoye Falls-Lima, 4 PM, Saturday, Pittsford Sutherland
No. 2 Livonia vs. No. 3 Wayne, 7 PM, Saturday, Pittsford Sutherland
Finals
8 PM, Saturday, November 3, St. John Fisher College
No. 1 seed BATAVIA BLUE DEVILS (Livingston County I)
Record/NYSSWA Rank: 8-0/No. 6
Quarterfinal Result: def. Newark 51-14
Last Week: The Blue Devils won their eighth straight game, defeating Newark in the quarterfinals to remain undefeated. Batavia is the top scoring team in Section V (44.6 points per game) and has averaged 50 points per game over their last 4 games.
Key Players: Ray Leach will be a load to stop as he averages 14.9 yards a carry and he does it in all phases of the game — 1,505 all-purpose yards and 23 touchdowns (80 carries for 1,191 rushing yards and 20 rushing touchdowns; 10 catches for 262 receiving yards and three receiving touchdowns; 52 yards on returns). Ethan Biscaro brings experience under center.
Through The Eyes Of The Coach: "We are excited to be playing this Saturday. HFL is going to be a tough test. They are well coached, have a balanced offensive attack, and they play sound defense. We look forward to the challenge, and we will be ready to compete," says coach Brennan Briggs.
No. 2 seed LIVONIA BULLDOGS (Livingston County I)
Record/NYSSWA Rank: 7-1/No. 14
Quarterfinal Result: def. Monroe 47-20
Last Week: The Bulldogs won their sixth straight game, defeating Monroe in the quarterfinals.
Notable: One of two Livingston County teams to advance to the semifinals (Batavia in Class B)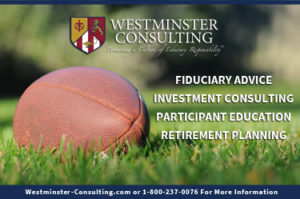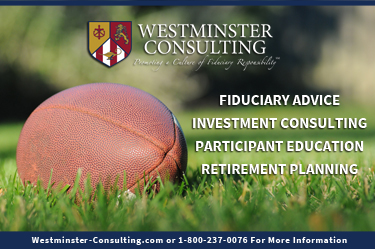 No. 3 seed WAYNE EAGLES (Finger Lakes East)
Record/NYSSWA Rank: 7-1/NR
Quarterfinals Result: def. Hornell 27-8
Notable: One of three FL East teams to make it to the Semifinals (East Rochester/Gananda and Penn Yan in Class C)
Key Players: Grayson Zenelovic (117-for-156 for 1,727 yards and 23 touchdowns), Billy Thompson (117 carries for 815 yards and seven touchdowns), Logan Blankenship (41 catches for 758 yards and 12 touchdowns) and Anthony Muratore (32 catches for 535 yards and five touchdowns)
Through The Eyes Of The Coach: "Livonia will be a big challenge as they run a combination of two different offenses with spread empty sets and old-school double wing or a hyrbrid version (of both). So it is like preparing for two different teams as you do not know what you will face. We hope to be able to match up with them physically and athletically on both sides of the ball. We felt coming into this year we might have a special group if they all bought in and stayed healthy we might be able to do some special things," says coach Dave Marean.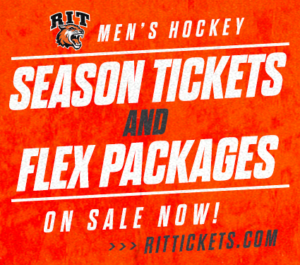 No. 4 seed HONEOYE FALLS-LIMA COUGARS (Independent)
Record/NYSSWA Rank: 7-1/No. 25
Quarterfinals Result: def. University Prep 25-8
Last Week: One of the hottest teams in the Section, the Cougars won their seventh straight game, defeating UPrep in the quarterfinals. It was the second time in the last seven days Honeoye Falls-Lima had beaten UPrep as they also faced off in the last game of the regular season as well (HFL won 14-8)
Notable: One of two Independent teams to advance to the semifinals (Aquinas in class AA)
Key Players: Mason Ferrara (105 carries for 664 yards and seven touchdowns on the ground; 16 catches for 152 yards and a touchdown through the air), Derek Childs (32 catches for 435 yards and four touchdowns), Turner Wilson (79-for-138 for 965 yards and seven touchdowns + 68 carries for 261 yards and seven touchdowns rushing), and Josh Kosciol (73 tackles and an interception)
What To Watch For: HFL is stingy on the defensive side of the ball (15.4 points per game ranks 16th in Section V); knows how to win tight games (five of their seven regular season games were decided by single digits (5-0 in those games); huge offensive line averages a height of  6-3 and a weight of 250 pounds.