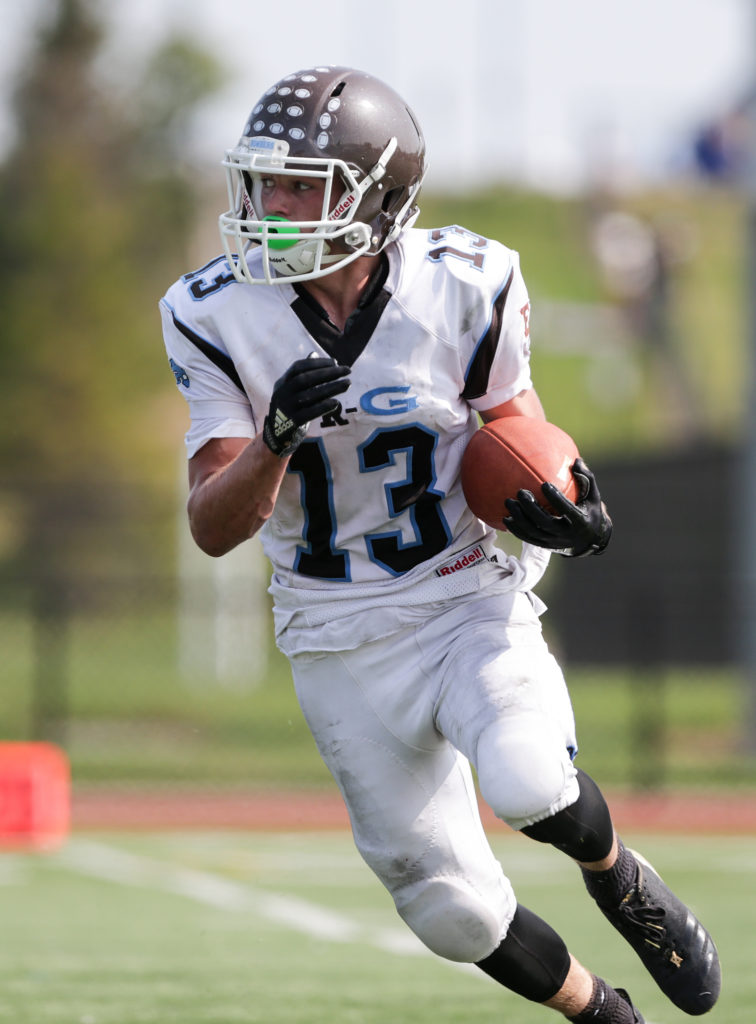 Top-seeded East Rochester/Gananda takes on No. 5 seed Attica while No. 2 Penn Yan and No. 3 Letchworth/Warsaw lock horns. Spots in the Section V Class C are up for grabs.. Here's the breakdown:
Semifinal Matchups
No. 1 EAST ROCHESTER/GANANDA vs. No. 5 ATTICA, 4 pm, Saturday, Honeoye Falls-Lima
No. 2 PENN YAN vs. No. 3 LETCHWORTH/WARSAW, 7 pm, Saturday, Honeoye Falls-Lima
Finals
5 pm, Saturday, November 3, St. John Fisher College
No. 1 seed EAST ROCHESTER/GANANDA BOMBERS (Finger Lakes East)
Record/NYSSWA Rank: 7-1/No. 14
Quarterfinal Results: def. Waterloo 62-32
Last Week: The Bombers had 622 yards of offense, all of which came on the ground in their quarterfinal win over Waterloo. The 622 yards was the second most in Section V playoff history. The 62 points tied for seventh on the all-time Section V points scored list. Senior quarterback Corywn Cleveland had 21 carries for 285 rushing yards and two touchdowns. Senior running back Jayden Castrechini had 20 carries for 274 rushing yards and six touchdowns. Castrechini's 40-point game (six touchdowns, four points on conversions) broke the Section V playoff record for most points in a game.
Notable: One of three FL East teams to make it to the semifinals (Penn Yan in Class C; Wayne in Class B)
Key Players: Jayden Castrechini (187 carries for 1,727 rushing yards and 24 rushing touchdowns; nine catches for 155 yards and four receiving touchdowns — career topped the 4,000 mark on the ground. Needs 273 yards to top the Y2K mark for the second consecutive season (averages 216.9 this year), Corwyn Cleveland (maybe the biggest quarterback in Section V (6′-255 lbs), also starts at DT
Through The Eyes Of The Coach: "It's going to be a good physical football game. Attica is tough with athletes and are well coached. I expect a great game from both teams. Our team I know will give everything they have for 48 minutes," says coach Brian Touranjoe
VIEW MORE CHRISTOPHER CECERE PHOTOS HERE.
No. 2 seed PENN YAN MUSTANGS (Finger Lakes East)
Record/NYSSWA Rank: 7-1/No. 16
Quarterfinals Results: def. Dansville 48-0
Last Week: Senior quarterback went 26-29 for 340 yards and six touchdowns as the Mustangs won their fifth straight game, defeating Dansville 48-0. Senior wide receiver Conner Fingar had 12 catches for 177 yards and five touchdowns. Penn Yan now averages 41.1 points per game.
Notable: One of three Finger Lakes East teams to make it to the semifinals (East Rochester/Gananda in Class C; Wayne in Class B)
Key Players: Will Rogers (198-for-264 for 2,712 yards and 37 touchdowns; may break the Sec V passing season marks set in 2015 (3030 yards and 37 TDs). Needs 318 and 1 TD (avgs 339.0 yards/4.6 TDs per game this season), Conner Fingar (86 catches for 1050 yards and 17 touchdowns)
Through The Eyes Of The Coach: "Letchworth/Warsaw is a very good team and we'll need to execute offensively and match their physicality defensively. We have been playing well lately and we believe this will be a close, competitive game. Like most games it will come down to blocking and tackling," says coach Tim McBride.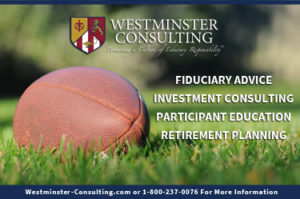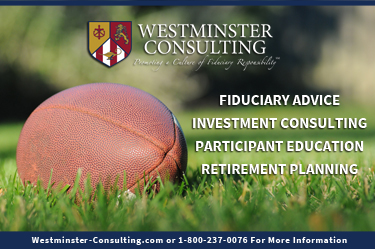 No. 3 seed LETCHWORTH/WARSAW (Livingston County II)
Record/NYSSWA Rank: 7-1/No. 20
Quarterfinals Results: def. Mynderse 35-7
Last week: Letchworth/Warsaw won their fifth straight game by defeating Mynderse.
Key Players: Senior running back Adrian Figoura will shoulder much of the load while senior quarterback Tom Standera will have to make quick decisions against an aggressive Penn Yan defense.
What To Watch: Letworth/Warsaw will be tested defensively against Penn Yan. Defense has given up 81 points — but 40 came against Batavia. They have held six opponents to one touchdown or less and have two shutouts.
Through The Eyes Of The Coach: "Penn Yan is well-coached and has balance. You cannot just game plan to take one player away they have  playmakers all over the field. They throw the ball very well and have a very good running game. You can see why they have had the success that they have had this year. It shows on the film.  As far as we go, we have to have a great week of practice. We have to come in with the mindset each day this week that if we want to have success on Saturday, We have to earn it with ever rep we take this week. We have to continue to get better. This team has goals and are willing to work in order to achieve those goals," says coach Justin Mann.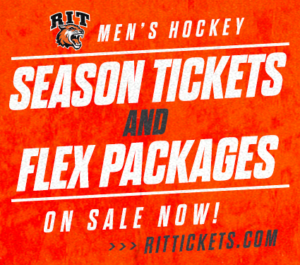 No. 5 seed ATTICA BLUE DEVILS (Livingston County IV)
Record/NYSSWA Rank: 7-1/No. 15
Quarterfinal Results: def. Wayland-Cohocton 31-28
Last Week: Attica was one of only two teams to pull off an upset in the sectional quarterfinals (York/Pavilion). The Blue Devils won last week's game with a last-second touchdown pass from Edward Strezelec to his brother, Zachary. Attica had just completed just 17 passes in the seven previous games. But they aired it out in this game, as Edward Strzelec completed 7-of-13 passes for 136 yards and two touchdowns. That upped Attica's season passing stat line to 24-for-51 for five touchdowns.
Notable: Attica's game plan is simple: Run the ball. 87 percent of the offense comes on the ground, in a myriad of formations.
Key Players: When Edward Strzelec isn't passing, he's the team's leading rusher (85 carries for 668 rushing yards and five touchdowns) but not far behind is running back Mason Compton (85 carries for 663 rushing yards and seven touchdowns)
Key Matchups: Both teams run the ball well. The game will be decided in the trenches with the line exerting more will ending up as the victor.
What to Watch For: Will Attica mix it up? Or stay with its rushing attack which netted 600 yards in a game against Avon this season (W 58-14)
Through the Eyes of the Coach: "We are right where we want to be and have another great test in ER/Gananda.  They have two very versatile and special players on offense (Cleveland and Castrechini) and compliment each other very well. We will need to slow them down in order to win the game.  Offensively, we're going to do what we do and hopefully give them all they can handle," says Attica coach Calib Sabatino.