Usually a match-up between a five seed and a four seed in the sectionals is the kind of game you look forward to. A couple of evenly matched teams fighting to move on.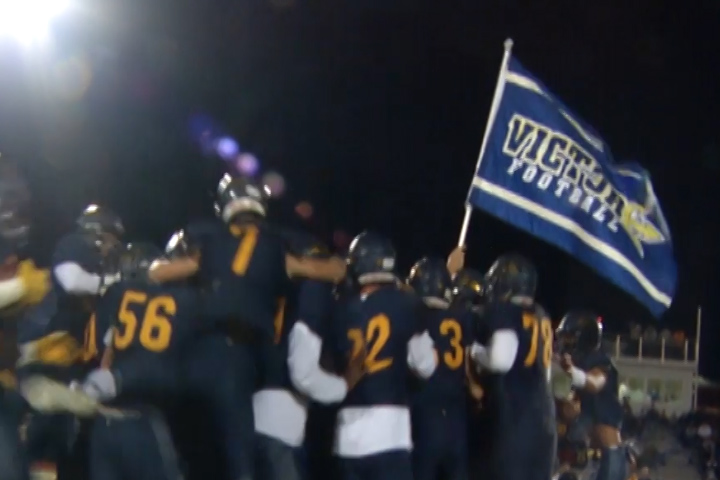 It became clear early on that Friday nights game between Victor and Eastridge wasn't going to be one of those games. The Blue Devils used a smothering defense and a pounding ground game to race out to a 31-0 halftime lead and cruised to a 44-14 win.
Victor got on the board in the first when Joey Pezzimenti took the snap in a wildcat formation and went up the middle for a 35 yard score.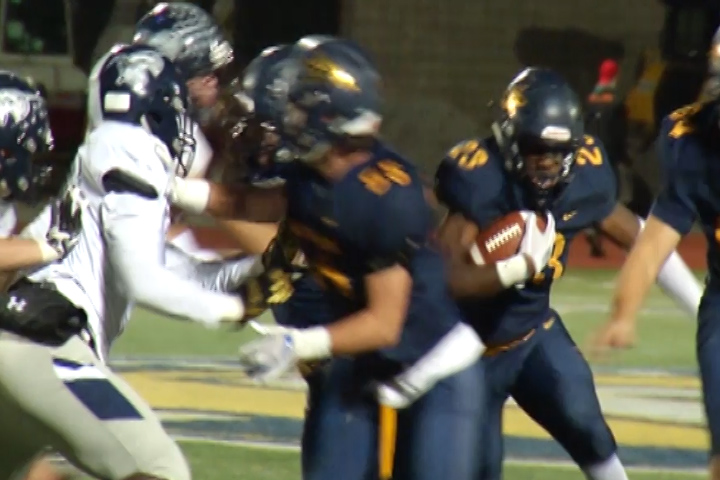 The next Lancer possession went nowhere and they were forced to punt, but Alec Russell broke through for the block, Mekael Pile recovered and that led to a Sam Castiglia field goal and a 10-0 advantage. Things only got worse for Eastridge.
They would fumble on their next possession, Sam DiGiacomo recovered and they were back in business at midfield. A few plays later Rushawn Baker busted through the line and took it 31 yards to make it 17-0.
Baker wasn't done, the very next play from scrimmage he broke loose again this time a 49 yard run and this contest was pretty much not a contest anymore.
Pezzimenti added another score before the break and wound up with 126 yards on the night. Baker finished with 113.
The Blue Devils move on to face top seed and Ontario County neighbor Canandaigua in the Class A semifinals.