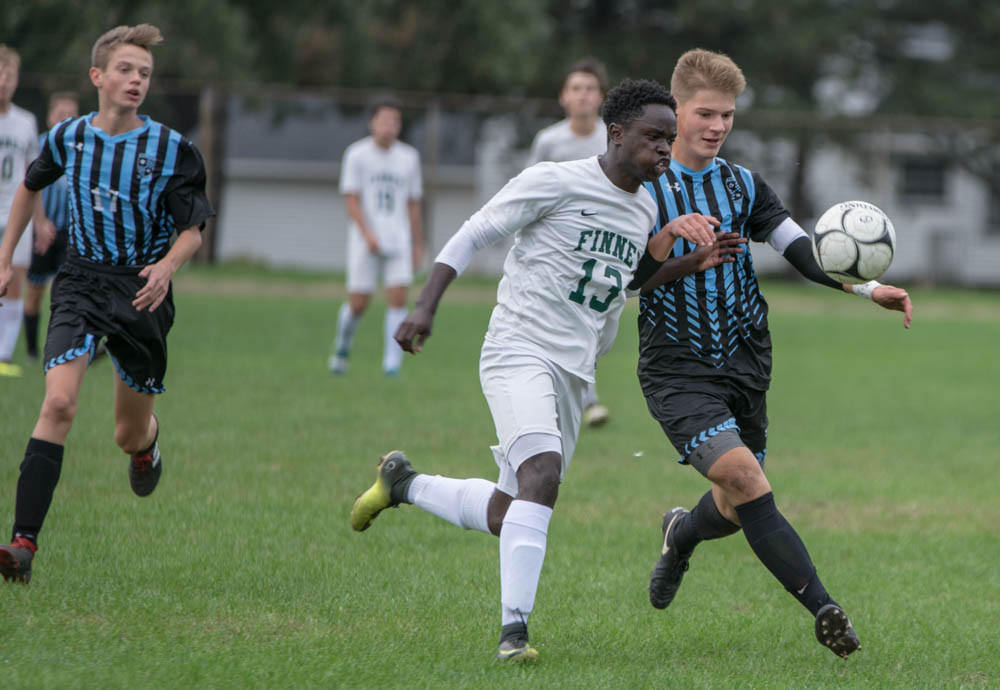 KENDALL 0
AVON 3
In its last regular season game of 2018, Avon moves to 9-5-2 overall and 3-3-2 in the league. Michael Welch set up Austin Perkins for the first goal of the game in the second minute. In the 20th, Welch put Avon up 2-0. Jack Pusloski's penalty kick in the second half solidified the game at 3-0.
PENFIELD 1
GATES-CHILI 0
(OT1)
Joe Vogt assisted Tai Little in the 84th minute of play to win the game for Penfield. With the Patriots' 1-0 victory on Gates-Chili's home turf, Penfield ends the regular season at 5-9 overall and 5-6 in Monroe County.
GREECE ATHENA 7
GREECE OLYMPIA 1
Othman Belhseine (2), Nate Masucci, CJ Takatch, and Brian Piendel scored in the first to put Athena up 5-0 at the half. Olympia's Gidyon Chane scored in the 79th minute after two more Athena tallies, finalizing the score at 7-1.
BROCKPORT 2
GREECE ODYSSEY 3
(OT2)
Brockport's Vander Hart set up Luke Leach to tie the game at two in the second half. Odyssey's Parker Ange knocked in the game-winning goal in the second overtime, ending the regular season at 13-3. Goalie Kyle Pezzulo collected 18 saves throughout the match to keep Odyssey in the game.
Celebrating overtime victory against Brockport today that secured first-ever number one seed. White grape juice never tasted as good as it did today. Congrats boys! Dylan Ange broke school scoring record as well. @PickinSplinters @GreeceOdyssey @GreeceCentral @GCSDsuper @Kcolic1 pic.twitter.com/BpiOIR7ZMo

— Odyssey Soccer (@Odyboyssoccer) October 12, 2018
RUSH HENRIETTA 0
SPENCERPORT 1
Spencerport was able to sustain a 1-0 lead throughout the match after a first half goal by Vincent Ranieri. Greg Ranieri set up the eventual game-winning goal.
FAIRPORT 0
CANANDAIGUA 1
Canandaigua's goal snapped a five-match scoreless string for Fairport and was just the seventh allowed by the Red Raiders this season.
WEBSTER SCHROEDER 0
CHURCHVILLE-CHILI 4
Andrew Vannest scored two goals. Mario Cozzo and Dylan Rippe added a marker apiece to lead Churchville-Chili (No. 7 NYSSWA Class A). READ MORE.
HILTON 1
IRONDEQUOIT 1
Both teams scored in the first half and were unable to capitalize in the second. The scorers were Tom Callery (Hilton) and Tyler Phillips (Irondequoit).
PITTSFORD SUTHERLAND 1
EASTRIDGE 1
Abdulnahab Muthana scored for Eastridge with an assist from Alex Wood. Dylan Kladstrup finished a corner kick for Sutherland's goal.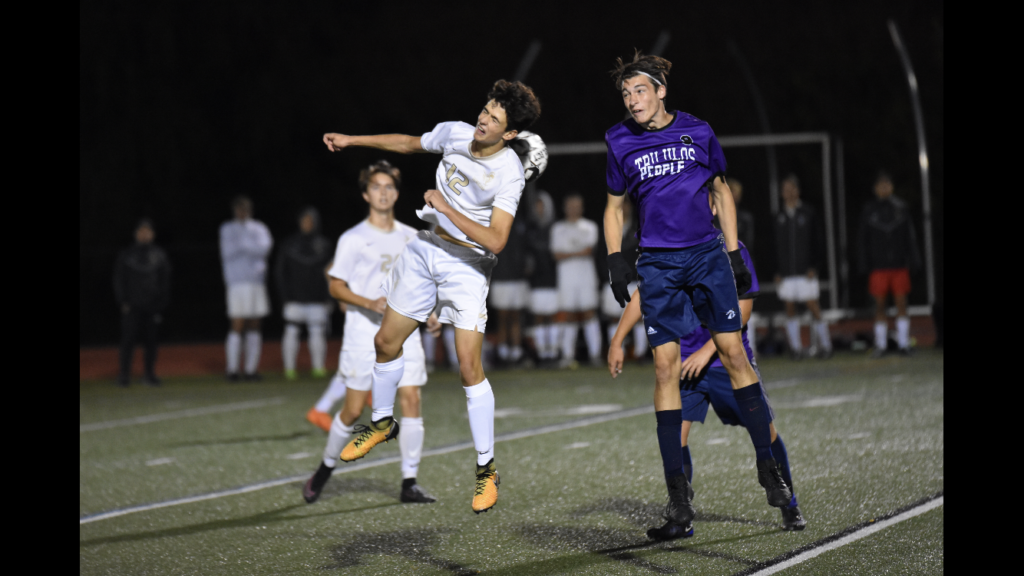 GREECE ARCADIA 5
HONEOYE FALLS LIMA 1
Senior Tyler Lewandowski netted a hat trick to go with an assist. Younger brother, Aiden Lewandowski added two goals to lead Arcadia (8-4-3). Sal DiMaggio, Ryan Karker and Cameron Misiurewicz each had an assist. Jack Emerson scored the lone goal for Honeoye Falls-Lima.
VICTOR 1
WEBSTER THOMAS 1
Nick Harrington knocked in the goal for Webster Thomas; Eric Bernhardt scored for Victor, assisted by Matt DiSabato.
C.G. FINNEY 2
BISHOP KEARNEY 1
With two goals from Emmanuel Rubingu, assisted by Daniel Sidorishin on both, Finney defeated Bishop Kearney 2-1. Finney enters its last game of the season with a 14-1 overall record.
LIMA CHRISTIAN 2
ROCHESTER ACADEMY CHARTER 0
SOTA 6
EAST 3
SOTA knocked in six of its 12 shots throughout the match, while keeping East to three goals. Farhan Abdi (2), Saheed Miller, Aviel Fischer, Eliphazi Irrshura, and Brendan Traver scored the six for SOTA.
MCQUAID 1
WORLD OF INQUIRY 0
Dan Malloy's marker in the 28th minute of the second half was enough to solidify the Knights' 1-0 victory over World of Inquiry. With Thursday's win, McQuaid ended the regular season 12-1-1 and 6-0 in the league.
EDISON 4
WILSON MAGNET 3
Malik Musa finished with a goal and an assist as Edison (11-2-2/7-1-0) won its eighth straight game. Rey Arizmendi, Esam Saleh and Mabrook Saleh added a tally apiece. Minor Perez-Mendes had an assist.
SODUS 4
MARION 0
The scoring duo of Will Lamar and Collin Karasinski took three to the net in Sodus's 4-0 rout of Marion. Lamar scored three and Karasinski assisted on each of the goals. Donovan Fillmore netted a direct kick.
NORTH ROSE WOLCOTT 1
EAST ROCHESTER 2
The Bombers narrowly defeated North Rose to finish off the regular season 10-6 overall and 7-5 in Wayne County. Ian Szemcsak led the charge with two goals, assisted by Nathan Jantz and Russell Domm.