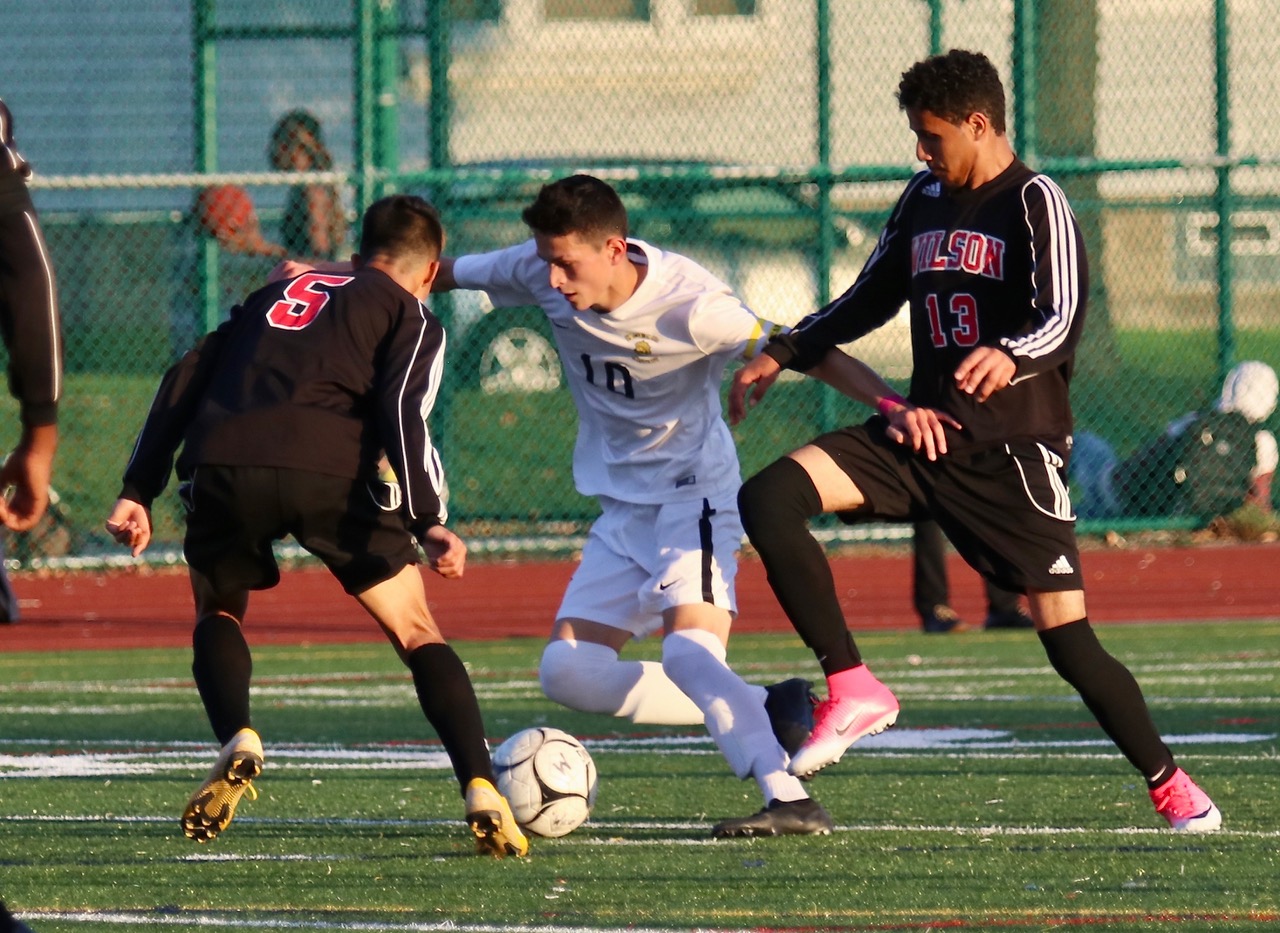 BOLIVAR-RICHBURG 2
GENESEE VALLEY 5
Genesee Valley (7-6-1) snapped its three-game losing streak with a home win over Bolivar-Richburg. Back-to-back goals from Cody Schneider gave Genesee Valley a 2-0 lead at the half. From there, they picked up right where they left off with two goals within two minutes by Filip Frajkovski and Nick Baker. Dominic Sallazzo scored the fifth and final goal. For Bolivar-Richburg, Jordan McDonald and Mark Pangburn scored unassisted.
ANDOVER 5
FRIENDSHIP 0
Five goals in the first half lifted Andover over Friendship. Hayden Niedermaier (2) led the charge with goals. Spencer Cook, Chris Calladine, and Tommy Thorp scored the other three and each tallied an assist.
KENDALL 1
HOLLEY 6
Erik Balys assisted on Holley's two goals in the first half, scored by Matt Wilson and Kayden Servais. Coming off the second half, Servais scored unassisted. Kohl Morgan, Wilson, and Malachi Rowcliffe rounded out Holley's scoring with six on the board. Holley is now 8-4-2 overall and 5-2 in the league.
PEMBROKE 0
AVON 3
Avon tallied three goals on 29 shots. Jack Bond (2) and Michael Welch knocked in the three successful shots; Cam Salvati marked the assists on each.
LEROY 7
WAYLAND-COHOCTON 2
Ethan Smith led the offensive to a 7-2 victory over Wayland-Cohocton, moving LeRoy to 8-4-3 and 4-1-3. Smith netted four and assisted two.
BATAVIA 1
EASTRIDGE 8
Eastridge spread the scoring amongst the roster with eight goals over Batavia. Ahmed Zaid and Amir Ferchichi each netted two. Taje Cassevoy, Dawson Bellows, Mohammed Assefa, and Jacob Thomas scored the others.
CHURCHVILLE-CHILI 4
GATES-CHILI 0
Churchville-Chili shut out Gates-Chili for its 13th win of the season. Holding a 1-0 lead in the second half, Dylan Rippe and Mario Cozzo took over for Churchville-Chili. The duo put up three more for a 4-0 victory.
GREECE ODYSSEY 6
GREECE OLYMPIA 1
Dylan Ange scored in the 12th minute and Aiden Drake followed to put two on the board for Odyssey. Olympia's Andrew Balch answered with a goal, assisted by Honan Kevin. With a 2-1 lead at the start of the second half, Odyssey revved up the offense to score four more and hold Olympia. Dylan Ange (2), Delshad Aziz, and Cody Schneider hit the net to give them a 6-1 lead.
BROCKPORT 0
BRIGHTON 5
Sam O'Connor (2), Gabriel Barraclough-Tan (2), and Nico Leone found the back of the net to put five on the board for Brighton. The Barons tallied 20 shots and five corners.
RUSH HENRIETTA 0
WEBSTER SCHROEDER 3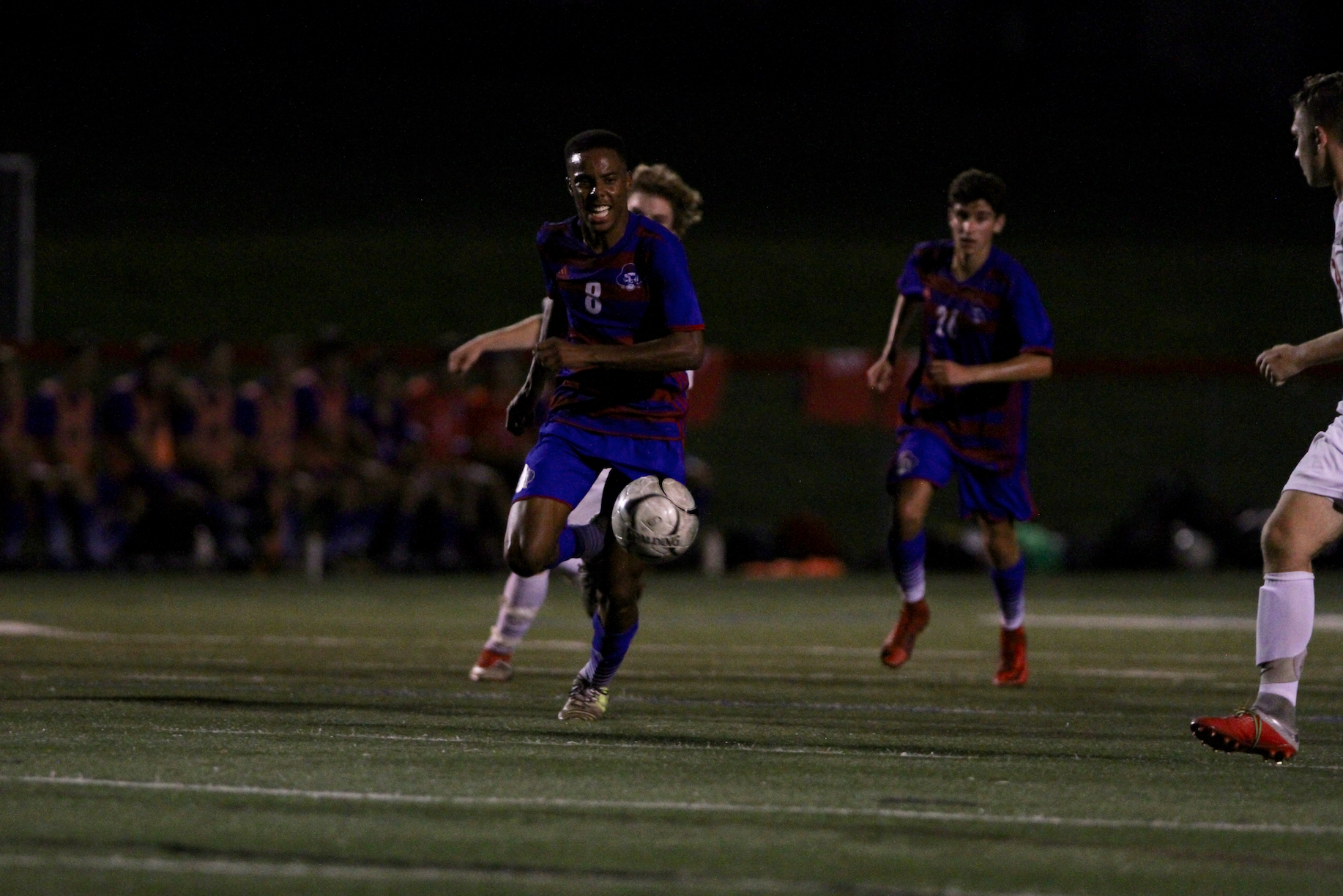 HILTON 0
FAIRPORT 1
Rorie Simpson scored in the 56th minute, and Fairport avenged an earlier loss to Hilton (No. 5 NYSSWA Class AA). The shutout was the fifth straight and 10th overall this season for Fairport (10-2-3/6-2-2). The Cadets (12-1-1/9-1-0) suffered their first defeat of the season.
VIEW MORE MIKE GENTILE PHOTOS HERE.
GREECE ARCADIA 1
PITTSFORD MENDON 2
Two late, second half goals lifted Pittsford Mendon over Arcadia. Greece Arcadia held a 1-0 lead until Matt Bamford, assisted by Kevin Keneally, tied the game in the 62nd minute. Six minutes later, Bamford scored unassisted for the eventual game-winning goal.
PENFIELD 4
VICTOR 0
CANANDAIGUA 2
IRONDEQUOIT 0
Jon Herrick and Aden Forcier scored a goal apiece. Herrick has scored in each of the last four games.
SPENCERPORT 2
WEBSTER THOMAS 0
Justin Hockenberger connected on his team-leading ninth goal of the season less than 13 minutes into the match. The senior attacker also set up Spencerport's second tally in the 57th minute as the Rangers (11-3-1/9-1-0) won their fourth straight and remained undefeated in the last 10. READ MORE.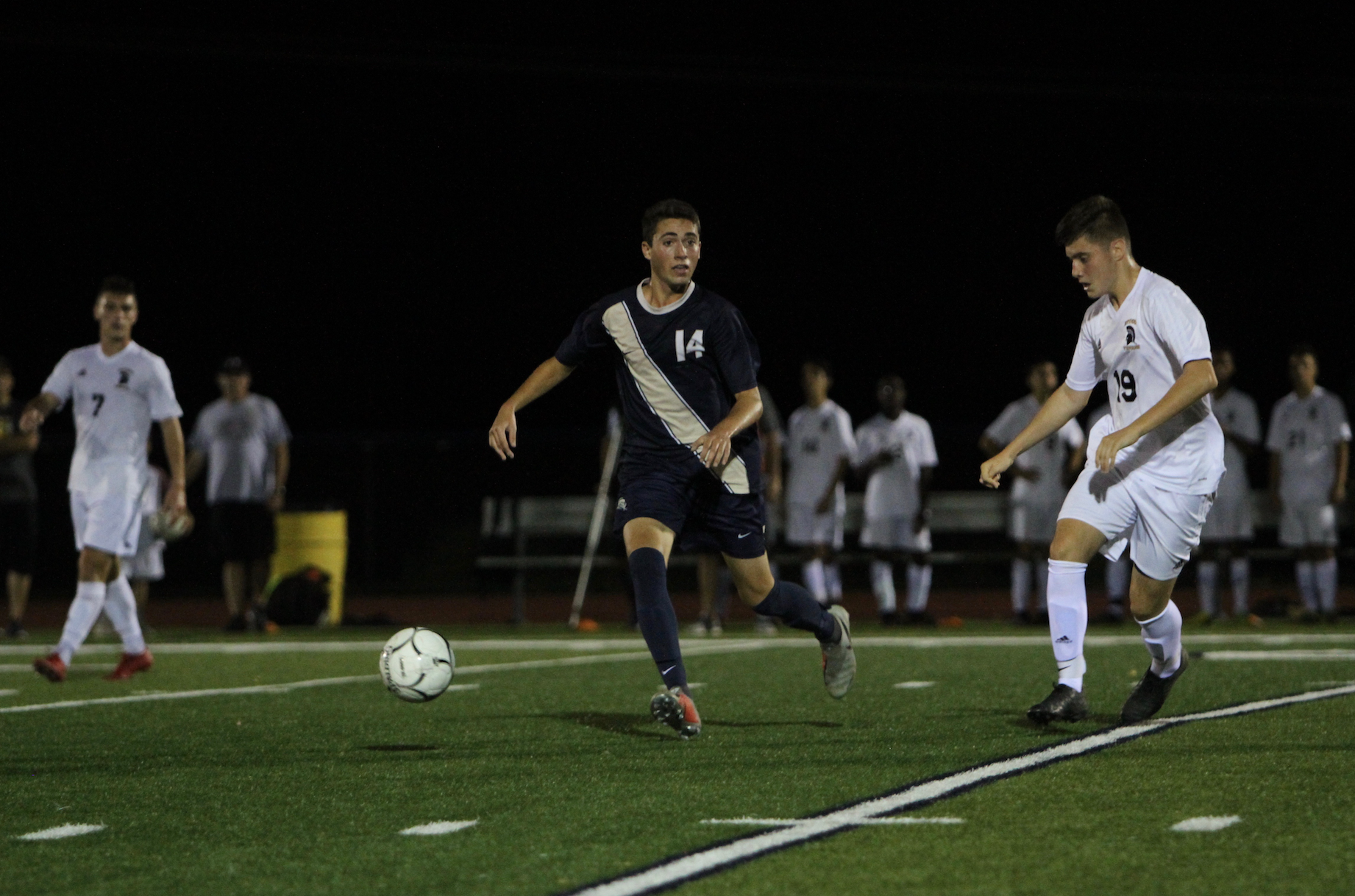 GREECE ATHENA 2
PITTSFORD SUTHERLAND 3
Dylan Kladtrup connected from 45 yards with an assist from Will Bowen to break a 2-all tie, and Sutherland (10-5-0/6-4-0) avenged an earlier loss to Athena. Niklas Riewe connected twice in the first half to give the Knights a 2-1 edge at the break. Dylan Rice leveled the match with an unassisted goal in the 60th minute. Othman Belhseine also scored for Athena. Kladstrup added an assist for Sutherland. Athena took the previous meeting 3-1. The win was Sutherland's fifth in its last six games.
.@athena_soccer vs. @SHSsoccersquad tonight was unsurprisingly a clasico. Golazos galore. Yakup Simsek and Dylan Rice playing the two-man game to perfection. @PCSDAthletics So. star Dylan Kladstrup with the big dipper from 30 yards out. pic.twitter.com/Bujjcmf0ah

— Matt Trabold (@TrabsMatt) October 10, 2018
ROCHESTER ACADEMY CHARTER 5
VERTUS 4
(OT1)
Off a corner kick from Lal Pui, Evariste Omebe set up Yussuf Abukar for the game-winning, overtime goal. Omebe and Abukar scored two apiece during regulation.
C.G. FINNEY 2
NORTHSTAR CHRISTIAN 4
Northstar Christian (10-4) handed Finney its first loss of the season, holding the powerhouse to two goals throughout the match. Joe Hinds, Ibia Garcia Vazquez, Kevin Anderson, and Collin Nasso scored one each to land Northstar a 4-2 victory.
EAST 2
WORLD OF INQUIRY 10
Josiah King scored three goals while Suheil Jeylani and Nay Thar added two goals apiece for World of Inquiry. EJ Perez, Emmanuel Nsengiyumva, Liban Abdi and Dagan Merkley added a goal apiece for the Griffins. Yusuf Jeylani collected three assists. Abdulaziz Osman and Bryon Munoz scored a goal apiece for East. Ben Ali Mfaume had two assists for the Eagles.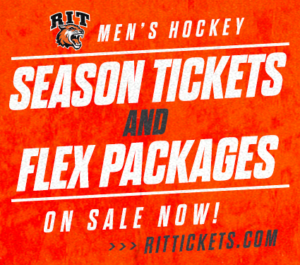 MCQUAID 2
WILSON MAGNET 0
Impenetrable defense kept the game scoreless until back-to-back McQuaid goals in the second half. In the 36th minute of the second, Dan Malloy set up Caden Dress for the game's first goal. Two minutes later, Malloy, assisted by Ryan Brown, solidified the win with the Knight's second goal.
EDISON 3
SOTA/NE DOUGLASS 2
Malik Musa broke a 2-all tie in the 62nd minute and Edison Tech (10-2-2) won its seventh straight game. Mabrook Saleh added a goal and two assists for the Inventors. Punjan Rai scored Edison's first goal. Brendan Traver and Eliphazi Irrshura scored the SOTA/Ne Douglass goals. Lucky Khounsombat and Saheed Miller added assists.
HAMMONDSPORT 0
AVOCA 2
A goal on each side of the match lifted Avoca to a 2-0 victory over Hammondsport, keeping Avoca undefeated through the 2018 season. Kade Slayton scored in the third minute of play; Seth Lathrop landed one in the net in the 79th minute.