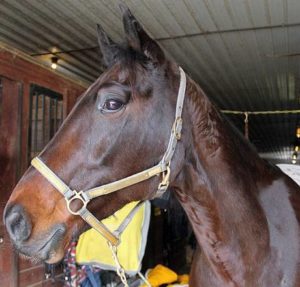 By KEVIN OKLOBZIJA
The Foiled Again Farewell Tour rolls into Batavia Downs Gaming on Friday night.
Foiled Again, the richest horse in harness racing history, will circle the Batavia Downs oval one last time as his final season of racing nears an end.
Now 14, Foiled Again faces mandatory retirement on Jan. 1. His very last race will be on Dec. 31 at The Meadows in suburban Pittsburgh, not far from the home base of his long-time trainer and part-owner Ron Burke.
The gelded son of Dragon Again has won 103 of 320 career starts, earning an astounding $7.593 million. Three of those victories came at Batavia, all in the Kane Memorial Pace, and with a lot of space between them: the first in 2009, the second in 2013 and the third in 2016.
"His last stakes win came at Batavia," Burke said without hesitation, recalling the 2016 Kane triumph. "We have fond memories there."
That's one reason he's coming back again. Burke wants fans to relive memories and see Foiled Again for a final time. But he also wants to take care of those who took care of him and his horse.
"We leaned to places that have gone above and beyond for us over the years," Burke said, "and Batavia is one of them. It's been a great place for him."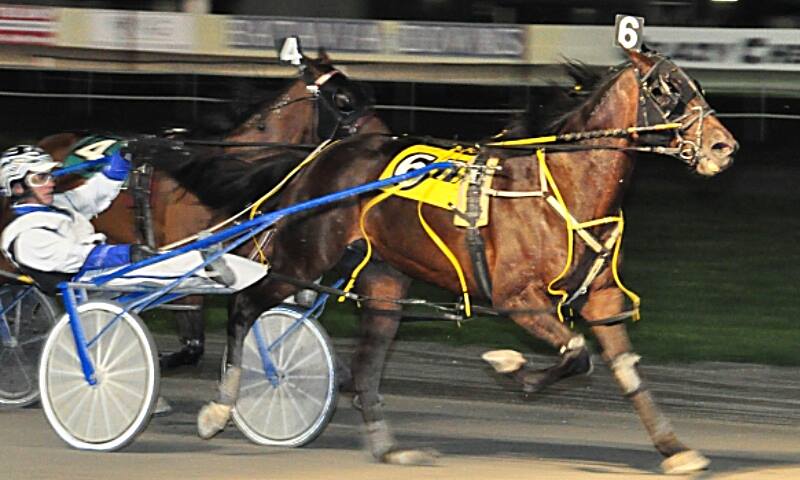 Foiled Again's 2013 Kane victory turned out to be the perfect tune-up for the biggest win of his career. Two weeks after the Kane, he won the $500,000 Breeders' Crown Open Pace at The Meadowlands
His glory days are now behind him, yes, but Foiled Again remains a star in the sport — and a fan favorite. That's a big reason he's touring the country as 2018 winds down.
Earlier today he had a "meet and greet" at Delaware, Ohio, on Little Brown Jugette Day, raising money for the Harness Horse Youth Foundation and the Standardbred aftercare programs.
"There were probably 1,000 people lined up to get a picture with him today," Burke said. "It's been more fun for us than anything. And he's enjoying it. He's become a little more mellow as he's gotten older. When he was young he was always a little cantankerous."
On Thursday, he'll lead the post parade for the Little Brown Jug, with Burke in the sulky. And then he'll make the ride to Batavia for Friday's race.
Foiled Again will be facing a field of seven other pacers in the Open II Pace with a purse of $10,000. While he's no longer butting heads with the superstars of today, he has won four of his past six starts, including win No. 100 on July 8 at Harrah's Philadelphia with his long-time driver, Yannick Gingras, in the bike.
Jim Morrill Jr. will drive from post 7 on Friday night (first race post is 6 p.m.). If he's going to win, he'll need to overcome the outside draw, which Morrill certainly can do, and then out-pace some stout competition.
Burke, Weaver Bruscemi and another partnership bought Foiled Again in June of 2008, when the horse was essentially a 4-year-old nobody. He'd won eight of 46 races, certainly nothing special, and earned less than $80,000.
Burke paid $62,500 for him.
"We bought him with the idea he'd be a $50,000 claimer," he said.
He ended up training the richest horse the sport has ever seen, and now he's making sure fans can see him for another 3 1/2 months.
Besides Foiled Again, the Friday night card features the consolation finals of the New York Sire Stakes program, with eight divisions each worth $40,000.