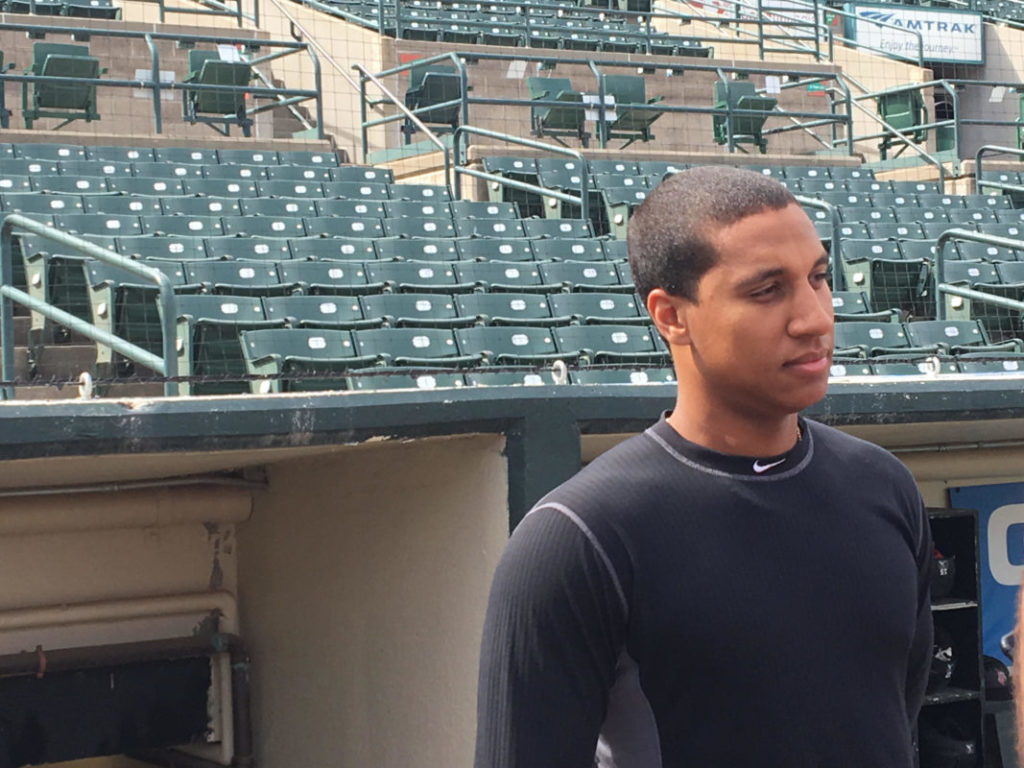 By BILLY HEYEN
One day after being acquired by the Miami Marlins in a trade from the Pittsburgh Pirates, Aquinas alumnus Chris Bostick has been called up to the major leagues.
After game one of a doubleheader today, the Marlins placed infielder Martin Prado on the 10-day disabled list and promoted Bostick, who had initially been assigned to Triple-A New Orleans. The team's Twitter announced Bostick will wear No. 48 after he wore 44 in his brief big league time with the Pirates. Bostick has played 22 big league games, 20 in 2017 and two this season, all for Pittsburgh.
A report from the Miami Herald earlier this afternoon suggested that Bostick wouldn't be called up unless he would be in Atlanta in time for tonight's 7:35 p.m. game two start. He's not in the Marlins' starting lineup for the nightcap, though.
Earlier this season, Bostick played in Rochester, where he continued his hot hitting against his hometown team and spoke about his baseball journey.  It's the fourth time Bostick has been traded for in his professional career, meaning it's the fourth team that chose to make an active effort to acquire him. It may finally be his best chance to play consistently in the major leagues.
"My goal everyday is just to play well and do what I can to get better," Bostick said on June 5. "So much is being in the right place at the right time. Hoping and scratching and clawing until you get that shot."