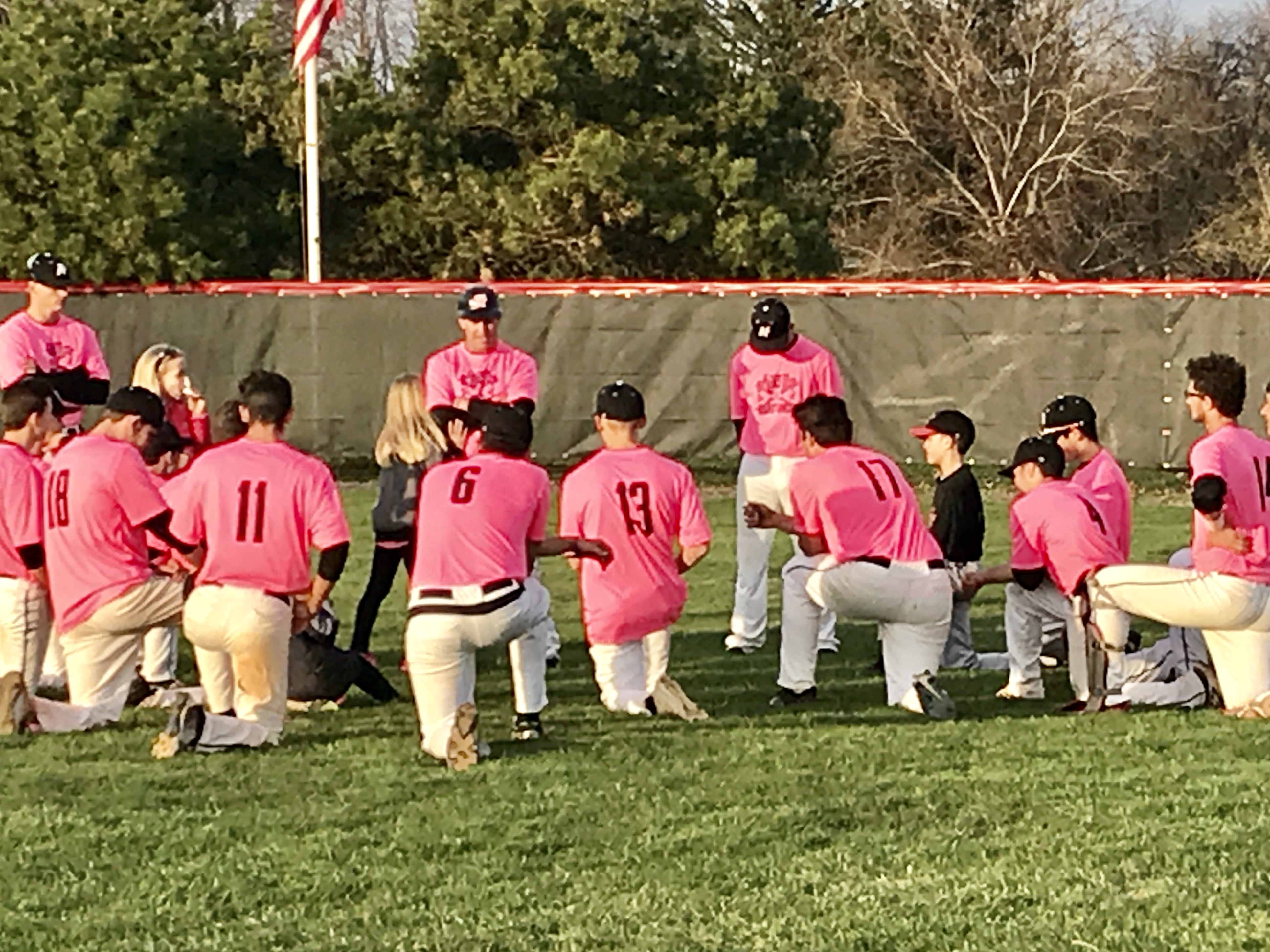 IRONDEQUOIT 1
PENFIELD 6
Patrick Bowes went 2-for-3 with two RBI and a stolen base for Penfield. Bobby Bradley added two hits of his own, including a solo home run, and a pair of runs scored. Brendan Miller tossed four scoreless innings, allowing four hits and two walks while striking out two, and the Patriots won their third straight game and fifth out of the last six. Miller threw 41 of his 64 pitches for strikes and delivered a first pitch strike to 10 of the 17 batters faced. Jackson DeJohn led Irondequoit with a 3-for-3 game, including a double and scored their lone run.
WEBSTER SCHROEDER 3
FAIRPORT 16
Omar Rosa collected three hits including a two-run double in the third when Fairport sent 12 to the plate and scored seven to take a commanding 11-1 lead. Rosa also homered, drove in five and scored three times for Fairport (5-5). Tyler Holmes picked up three hits and three RBI, topped by a two-run homer, for the Red Raiders. Tyler Smith, Parker Houde and Devin Marshall combined for six RBI on four hits. Danny Guichard, Zack Salisbury and Josh Van Bramer shut Schroeder out over the final three innings, allowing no hits or runs  and fanning four.
BRIGHTON 14
GREECE ODYSSEY 6
Jack Falter finished the day 4-for-5 with three RBI and a double for Brighton. Sam O'Hora and Nick Stodgell added five hits, five RBI and four runs scored combined for the Barons. Brighton plated 10 runs between the second and third innings. O'Hora closed the game with a hitless, scoreless inning in relief, walking two and striking out two. Jonah Halloway and Anthony Cenzi drove in five of Odyssey's six runs between them.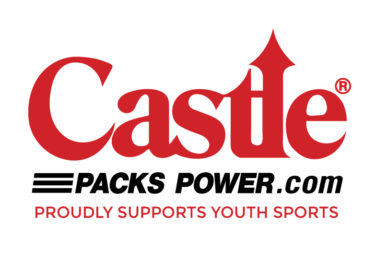 EASTRIDGE 7
BROCKPORT 6
John Montana set the tone early, hitting a two-run home run in the top of the first inning, and Eastridge went on to win for the fifth time in seven games. Dylan Hanley added two RBI of his own for the Lancers. Steven Kemp allowed four earned runs on nine hits in a complete-game effort. Kemp struck out two and walked four. He also had a hit and scored twice. Joshua Keenan, Samuel Velletri, Quinlan Ignaszak and Dominic Passaflume each plated a run for Brockport.
GREECE ARCADIA 2
RUSH-HENRIETTA 9
Andrew Sanchez smacked a two-run home run during Rush-Henrietta's five-run third inning. Lukas Haefner, Nate Sanderson, Daniel Tirabassi and Raymond Specht each had two hits for the Royal Comets. Haefner, Sanderson and Pat Sherron added two RBI each. Sherron also allowed two runs on four hits and four walks over five innings on the mound, striking out six. Michael Contini tossed two scoreless innings in relief, surrendering two hits and one walk. Isaac Yorkey went 3-for-4 with two RBI for Arcadia.
SPENCERPORT 8
HILTON 9

David Stirpe nailed down the final five outs, and Nic Rohloff scored the eventual winner as Hilton took a back-and-forth affair.
READ MORE…
CHURCHVILLE-CHILI 16
GATES-CHILI 1
Jake Loewke struck out 10 and hurled a complete game, 1-hitter for his first varsity win. Jake Carroll finished 3-for-4 at the plate with two RBI and four runs scored. John Bagley collected a hit, two walks and three runs scored. Darren Peace had the only hit for Gates. Alex Scalone scored the lone Spartan run. 


VICTOR 2
WEBSTER THOMAS 1
Owen Delforte went the distance and allowed one run on five hits to pick up his second win of the season.  The senior starter struck out five and walked one. Zack Carpin finished 2-for 3 for the Blue Devils (7-4) with an RBI. Jadon Masucci struck out five and surrendered five hit over six innings of work for Thomas. The Titans Ryan Ogi squeezed in Damian Wright in the bottom of the fourth to tie the game. Jim Marasco had a triple for Thomas. Victor scored the winning run in the sixth on an error.

BATAVIA 6
CANANDAIGUA 8
John DiSalvo hit a 3-run home run and finished with four RBI as Canandaigua (7-3) won its third straight game.   Cooper Crunick was 2-for-3 with a triple. Seth Vigneri went 2-for-3 with two runs scored.   Connor Fisher struck out four and allowed three over five innings for the win. Batavia's Sam Salome was 2-for-3 including a leadoff single in the seventh when the Blue Devils scored five runs. Jordyn Schmidt collected two hits and two RBI for Batavia.
John DiSalvo of @CABravesSports talks about his 1st career HR, a 3-run jack that gave @cabravebaseball an 8-1 lead in an 8-6 win over Batavia on Friday. @PickinSplinters @SectionVBall pic.twitter.com/uW3ioW2Lgi

— Bob Chavez (@MPN_bchavez) April 28, 2018
PALMYRA-MACEDON 3
NEWARK 6
Ben Cowles homered for the second time in as many games, and Newark won its third straight and fifth out of the last six games. Cowles added a double and plated a pair in four at bats.  Cowles surrendered one hit over two-and-third innings of relief for the win. He struck out and walked one. The University of Maryland commit had a grand slam and seven RBI in Newark's 17-2 win over Waterloo on Thursday. Julius Teapot and Alex Caraballo had two hits apiece for the Reds. Kyle Wood collected a hit, an RBI and a run scored. Palmyra-Macedon's Paul Goodness finished 2-for-3 with two runs scored. CJ Wahl drove in two and had a single. Nick Sapienza drove in a run and also scored.
VERNON-VERONA-SHERRILL 2 (III)
McQUAID 7
Hunter Walsh struck out eight and walked three over five shutout innings, and McQuaid (9-2) won its second straight game.  The junior right-hander surrendered just two hits for his second win of the season. Tyler Griggs drove in two during a three-run second as McQuaid jumped to a 4-o lead. The Jesuit Knights added two in the fourth and another run in the fifth. Ben Beauchamp finished 3-for-4 with two doubles, a run scored and an RBI. Ryan O'Mara was 2-for-4 with a double and a run scored. Jarrett Odorisi tripled and scored. Zach Lee had a hit, a run scored and an RBI.
WAYNE 2
MIDLAKES 7
Mike Deckert allowed two runs on four hits and four walks over four innings for the win. Deckert struck out three and finished 2-for-3 with a single and RBI double at the plate. Ezra Maslyn fanned four and surrendered one hit and one walk over three scoreless innings in relief. Maslyn added two hits. Jordan Maher was 2-for-4 with two stolen bases and a run. Devin Hicks had a 2-run double in the sixth. Midlakes (7-4/6-1) scored three in the third to take a 4-1 lead it did not relinquish. Logan Holgado paced the Wayne offense going 3-for-4 with a double, stolen base and run. Tanner Clark, Sean Flannery and Logan Loveless had a hit apiece for the Eagles.
NE DOUGLASS 0
LIMA CHRISTIAN 10
Jayson Faynor finished 2-for-2 with a double, two RBI and two runs scored. John Faynor went 2-for-2 with three RBI and two runs scored. Jon Gretzinger drove in three and scored twice with three hits.
RED JACKET 7
SOUTH SENECA 4
Jake Keeley finished 3-for-4 with a double and three RBI to lead Red Jacket. Spencer Jacobs was 2-for-4 with two runs scored. Chris Rizzo drove in two and had one hit. Jake Mott allowed two runs on two hits over five innings for the win. Mott struck out seven and walked four. Alec Norris hurled two scoreless innings in relief for the save. Spencer John had a double and two RBI for South Seneca. Cameron Cupp doubled and scored.
LIVONIA 10
WAYLAND-COHOCTON 3