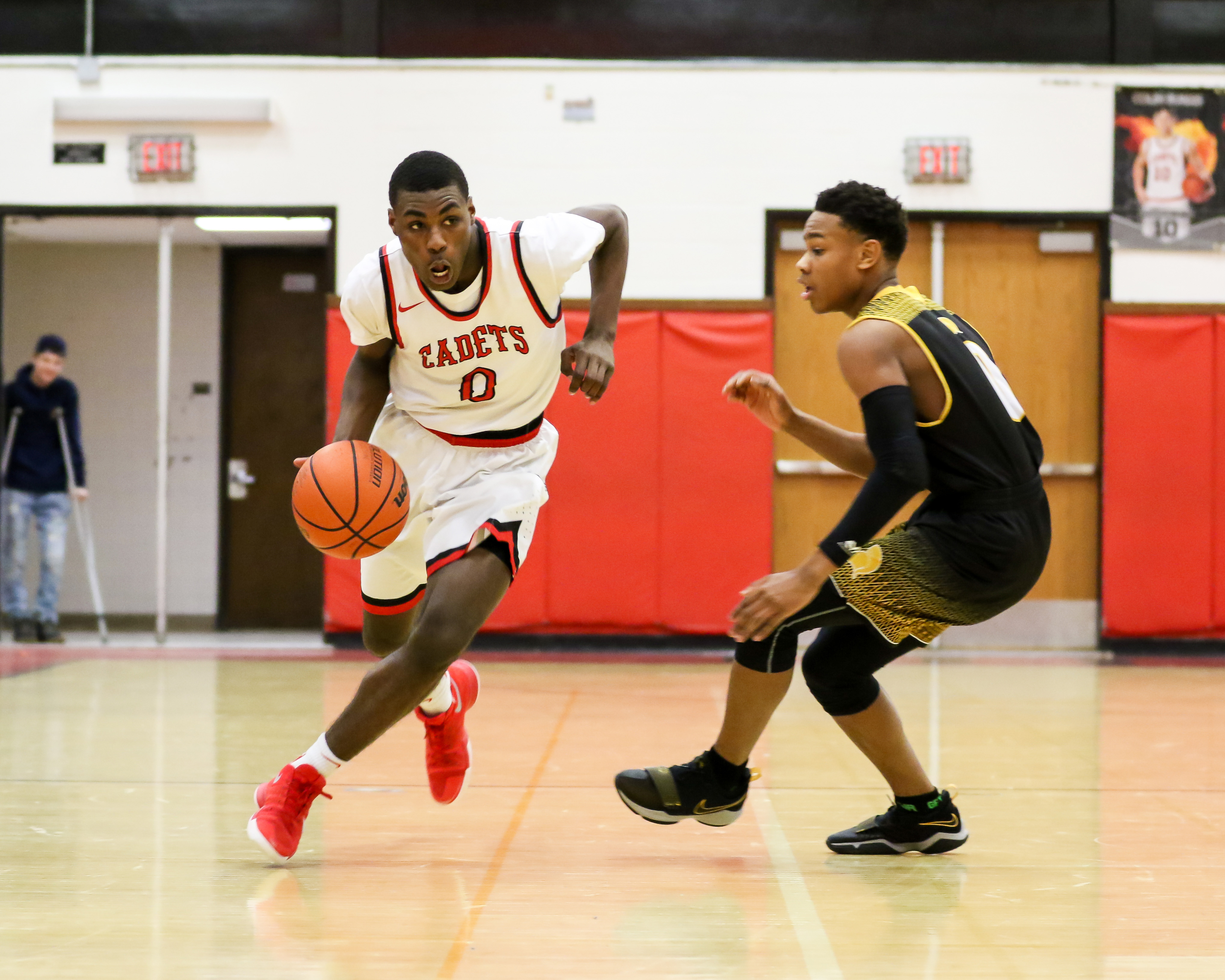 BATAVIA (5-4) 62
CANANDAIGUA (5-6) 72
Danny Herrick scored nine of his Canandaigua-leading 23 points in the fourth quarter, going 6-for-6 from the free throw line to tie his season-high in points. Herrick went 9-for-11 from the free throw line for the game. Scott LoForte added 21 points of his own for Canandaigua. Canandaigua outscored Batavia 28-13 in the second quarter. Antwan Odom netted a season-high 21 points and grabbed 13 boards to lead Batavia. Odom picked up nine of his points in the third quarter. Other scorers: Canandaigua- Connor Fisher (13), Noah Emerson (8), Chris Kurowski (3), Jack Ferris (2), Devin O'Dell (2), Batavia- Mason McFollins (15), Steve Gilebarto (11), Camden White (8), Naz Pratt (5), Andrew Francis (2).
FAIRPORT (7-3) 74
RUSH-HENRIETTA (7-2) 56
VICTOR (3-7) 63
HILTON (5-5) 73
Hilton's Tah-jae Hill poured in a career-high 31 points lead the Cadets. The sophomore guard had 11 points in the first quarter and finished the game 6-for-7 from the charity stripe. Joey Lipani and Noah Malta contributed 12 points apiece, with Mitch Carr adding 11 points.  Hilton opened and closed the game with 20-plus point quarters. Joey Colyer led Victor with 19 points (11 in the second quarter), followed by Connor Keenan with 14 points and Charles Nwugwo with 10. Colyer had scored over 20 points in each of his previous five games. Other scorers: Hilton- Morgan Kunigan (4), Joey Gambotto (2), Colin Burkis (1), Victor- Tanner Hay (9), Jon Crowley (4), Matt Caggiano (3), Jack LaRue (2), Caleb Clow (2).
VIEW MORE CHRIS ROACH PHOTOS HERE. 
VERTUS (2-8) 48
PITTSFORD MENDON (7-1) 59
Dan Cook scored a season-high 27 points and grabbed 10 rebounds for a double-double for Mendon. Michael Harrington netted 15 points and Connor Krapf had 13 for Mendon. Eric LeBrane topped Vertus with 18 points, followed by Jabez Thompson with 12 points.
EASTRIDGE (4-6) 63
HONEOYE FALLS-LIMA (6-4) 80
Senior Dan Hayes paced HF-L with 19 points and 10 rebounds.  Junior Trevor Chamberlain hit three 3-pointers and scored 12 of his 17 points in the third quarter to go with four assists.  Tyler Selke added a dozen points and Jack Eastman had 10.  Garrett Ruff handed out six assists, and David O'Connell grabbed seven rebounds. Matt Cardon chipped in eight points for HF-L. Owen VanNewkirk had six. Ruff added three while O'Connell and Owen Stein scored two apiece. Jack Emerson had one point. Tony Arnold led Eastridge with 18 points.
BLOOMFIELD (3-4) 71
SOTA (6-5) 83
Ethain Clarke DeSouza scored 19 points between the second and third quarters and matched a season-high  with 31 points. Logan Hayes added 20 points for SOTA. After both teams scored 24 points in the first quarter, SOTA outscored Bloomfield 18-10 to take the lead for good in the second quarter. Patrick Geitner netted 22 points in the second half en route to a Bloomfield-high 32 points on the night. Other scorers: SOTA- Reggie Smith (14), Ke'vion Mitchell (11), Jotham Denegal (5), Markese Bellamy (2), Bloomfield- Alexander Roach (12), Tanner Kimball (11), Devin Campbell (10), Mitchell Bliss (2), Samuel Brocklebank (1).
EAST (4-6) 65
WILSON-MAGNET (5-5) 49
Chaz Washington led East High with 25 points. READ MORE.
WORLD OF INQUIRY (8-2) 42
HORNELL (6-3) 58
WELLSVILLE (7-2) 47
LEROY (7-2) 74
ROCHESTER ACADEMY (3-6) 45
EAST ROCHESTER (7-1) 63
HAMMONDSPORT (5-7) 47
ROMULUS (3-5) 50
Maurecio Mercedes-Rivera led Romulus with 14 points, followed by Brent Aho with 11. Dillan Conley hit four threes en route to 18 points, seven steals and five assists for Hammondsport. Cameron Roote added 10 points, while Brayden Whitcomb had eight points and 13 rebounds.
ANDOVER (3-3) 41
WHITESVILLE (4-6) 70
FILLMORE (4-4) 70
FRIENDSHIP (0-10) 21
AKRON (VI) 63
OAKFIELD-ALABAMA (6-2) 86
KENDALL (2-8) 61
ATTICA (2-6) 63
CALEDONIA-MUMFORD (7-1) 86
WHEATLAND-CHILI (2-8) 52