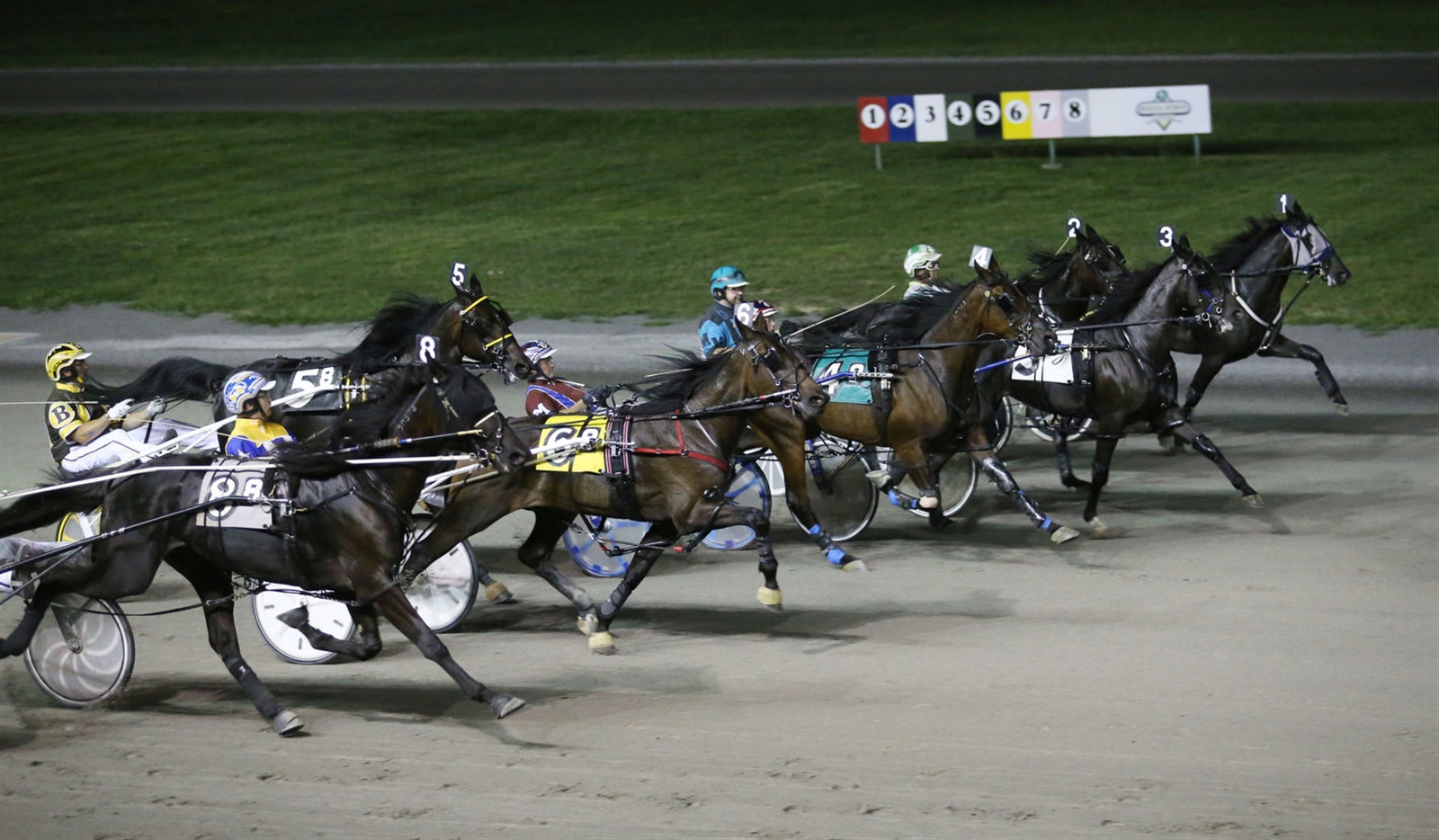 By Kevin Oklobzija
Get ready folks, I've got selections galore!
The Spot Play Hot Plays for the weekend at Batavia Downs and the Meadowlands (and I love the Friday card at the Big M).
Friday
at Batavia Downs
Race 3
No. 1 Cashco 6-1 morning line). I'm pretty sure Ron Beback Jr. will make sure he gets away no worse than second, and I'll assume likely second because he races well out of the pocket. The Beback barn has been better lately, too.
Race 4
No. 5 Fraternity (4-1). Billy Davis Jr. chose chose off No. 1, Artacus, who he just guided to win No. 1 of the season. Fraternity has been first over in his past two starts, sandwiched around a sick scratch. I think he trips out tonight.
Race 6
No. 6 A Weekend (9/2). Drops into a $4,000 claimer from higher levels but that doesn't bother me. Trainer Frank Mastrodonato doesn't have a big stable, and with the winter break coming, he's taking a calculated risk that no one will want to feed this guy without a month of racing. He should be rolling late while anything on the inside should be worried about getting trapped when Tampa Bay Escape stops.
Friday at The Meadowlands
Race 2
No. 8 Lady Eagle (8-1). Was parked three-wide past the quarter from post 7 in her last start at Saratoga. In the start before that, she left from post 8 at Pocono Downs and then tucked third, going on to finish second while trotting the mile in 1:55.3. This is start No. 3 in the Al Annunziata barn. I think she's very live.
Race 7
No. 2 All It Takes (3-1). Making his second start in the Ron Burke barn, and Burke also has trains the entry of 1 and 1A in this Dash for the G Notes final. All It Takes did all the dirty work in the elimination, paving the way to victory for Justified. From the rail Brett Miller is sure to get away in a prime spot.
Race 8
No. 1 Steal N Gas (8-1). I wanted to like No. 5, Fiji, but he has never hit the board at the Big M in seven career starts. He simply might excel on half-mile tracks. Conversely, Steal N Gas may have hated the half-mile track at Yonkers; maybe that's why he broke in both starts, because he shows no breaks at Dayton.
Race 9
No. 7 Nitro Glistening (10-1). Got parked past the quarter in :27.2 from post nine in his last start and lost by just two lengths. That was his first career Big M start, so he should have more mile-track stamina for this race. And with Brett Miller in the bike, you know he'll be put in play.
Race 10
No. 1 Every Intention (9/2). He was a winner at Pocono Downs in this class back in the fall in 1:51.3. Was parked the mile and dueling in both of his past two starts from outside post. Now at the cones, he's not getting parked tonight. Bill Mann can either cut the mile (and he's pretty good on the front end) or take the pocket behind Jim Marohn.
Saturday
at Batavia Downs
Race 1
I'm playing No. 5 Hands Off Frank (5/2) and No. 6 Fuzzylegsandall (4-1) in doubles. No. 1, Deliciously Naughty, is the 2-1 morning-line favorite, but I can't play her for two reasons: No. 1, she's a she facing the boys, and No. 2, she broke in her only start (at Yonkers on No. 28) after a six-month layoff.
Race 5
No. 6 Rock Fame (4-1). This guy paces 1:55-and-change every week and he drops two notches from the Open.
Race 9
It's a three-horse exacta box on No. 3 Chickenwithabanjo (3-1), No. 5 David The Saint (5/2) and No. 6 Big Ricky (6-1). As far as I'm concerned, the they're the only three worth of the Open III class.
at the Big M
Race 4
No. 2 Watkins (9/2). Brett Miller has chosen off a couple Jack Franklin-trained horses this meet, which is somewhat of a surprise, but he takes the call here. This horse loves the Big M (on the board 12 times, 6-2-4, in 16 career starts) and he's dropping at least two classes. The horse I fear is a horse I picked last week, No. 5 Caufield. He stopped badly last week but may come from off the pace tonight.
Race 5
No. 1 Record Machine (15-1). I will rarely pick a 2-year-old against older, even in December, but this horse was very competitive in a higher class at Harrah's Philadelphia. He's simply faster than most in here and will be worth using in exactas.
Race 10
No. 8 Cousin Mary (7/2). So much to like on this horse. Drops in class, retains Simon Allard, loves to win (12-for-30 this year) and second-time lasix (to me, the equivalent of first-time lasix in thoroughbreds). She's coming off an absolutely monstrous first-over try against tougher. Major play.
Recapping Wednesday's SPHPs at Batavia
Race 1
Aritzia Hanover. Second. She closed stoutly but Sports Muffler was back to her old self, posting a wire-to-wire victory.
Race 4
Are You In. Winner. The mortal-lock single in the Pick 4 and 5 did indeed win. At 1/20. That's a crazy amount of money on a horse that has a breaking problem, but he did win.
Race 8
The exacta box of Miss Irish Rose A and Little Joke was a colossal loser. They ran fourth and fifth. Little Joke got parked the mile in a snowstorm in what can only be described as a weird, weird race. Miss Irish Rose A ambled up boldly at three-quarters and then prompted dropped anchor turning for home.