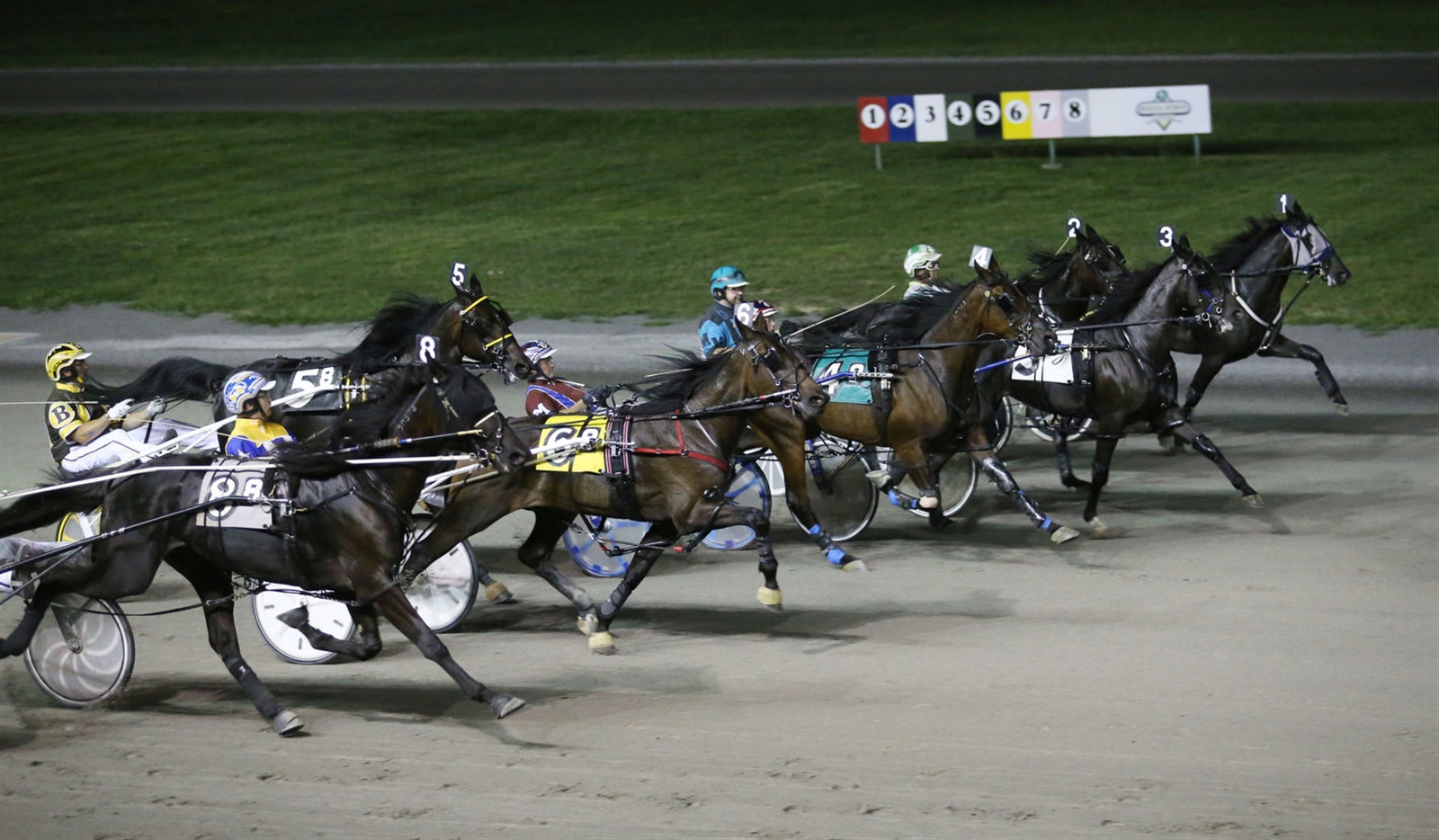 By Kevin Oklobzija
The Spot Play Hot Plays for Wednesday
at Batavia Downs (Thursday Meadowlands down below)
Unfortunately I've landed on a lot of short prices. That's because there are several races on the card I wouldn't play with free money due to the quality (or lack thereof) of the field. Then again, if Lake Erie is dumping bands of snow on the track, who knows what happens.
Race 1
No. 6 Aritzia Hanover (5/2). The past two times she raced in this class, she was a winner. I don't know see why that would change tonight. Drew Monti chose to stick with Sportsmuffler, but I'm OK with Billy Davis Jr. taking the reins.
Race 4
No. 3 Are You In (5/2). I'll be all in. This is the best of the week. Trotted up a storm in the stretch last week in his debut for the Kevin Cummings barn. Now that they got him around the track on stride, it should be all systems go for a horse that was on the Mohawk circuit.
Race 8
Exacta box on No. 4 Little Joke (3-1) and No. 7 Miss Irish Rose A (8-5). Little Joke has been no joke since arriving from Yonkers, rattling off two ultra-impressive wins. She belongs in the top class. Miss Irish Rose won twice at Yonkers in upper-level conditioned races, and when last seen at Batavia was forced to race against the boys because she was too good for the girls.
Thursday at the Meadowlands
Race 7
No. 7 Cruzing Hill (3-1). Closed to be fourth from post 10 on Friday and was claimed. Was facing better at Saratoga all fall, and this is a slight class drop. Brett Miller in the bike is just another reason to like.
Race 8
No. 3 Trys Little Prince (10-1). First of all, we've got no shot at getting 10-1. Nonetheless, I still like the anticipated value. There's a ton of speed in the race, and Trys Little Prince should end up with a dream trip. The speed of the speed, Esprit De Kayjay A, will be blasting from post 9. He has been beating up on inferior foes at Freehold but he'll need to work to make the lead. I'll bank on Anthony Napolitano's ability to have Trys Little Prince motoring in the stretch.
Race 9
No. 5 Purity (9/2). Was bet down to 5/2 on Friday, and that was in a race that included a pretty classy McAce of Arts. Of course, Purity promptly went off-stride due to broken equipment. She's right back in, and has plenty of speed to control the race. Zipped home in :27.2 in her qualifier on Nov. 18, and the winner of that QUA was an easy winner on Nov. 25. The morning-line favorite in this race, No. 9 Drag N Sand, is just 1-for-17 this year so I can't like that one. While I like Purity, any Pick 3 or 4 of mine will also include No. 3 Pancakes, who gets Simon Allard in the bike and should get second-over cover. Besides, who doesn't like pancakes?
Recapping the weekend SPHPs
Friday
at Batavia
Race 7
Keystone Dalton. Winner. Kevin Cummings put him right on the lead and he zipped around the track uncontested as the 4/5 favorite, returning $3.90.
Race 10
Serious Major. Second. Colts and geldings don't get beat by filly pacers. Except here. Serious Major had absolutely no excuse for losing. The pocket-sitting X Spinsive was better.
Race 11
Spring Terror. Third. At 19-1, the board said he was dead. Sat in and then closed in the stretch to be third.
at the Meadowlands
Race 9
Bettor Chill Out. Scratched.
Race 11
Kotare Yael N. Second. Went off horrifically overbet at 1/5. Cut the mile but couldn't hold off the pocket-sitting Ideal Matters.
Saturday
at Batavia
Race 4
Vincent Van Go. Seventh. Now I know loyalty to the barn wasn't the only reason Billy Davis Jr. chose Bubbie Boy over Vincent Van Go. Bubbie Boy went wire-t0-wire as the 4/5 favorite while Vincent Van Go pulled first over and went backwards, finishing last.
at the Meadowlands
Race 8
Truth and Liberty. Winner. Came flying in the stretch to win by a neck at 6/5. She was 10-1 on the morning line so obviously everyone remembered this horse well.
Race 9
Caufield. Sixth. I thought Jim Marohn would come from off the pace. Instead he decided to cut the mile and raced very poorly, collapsing at the top of the stretch.