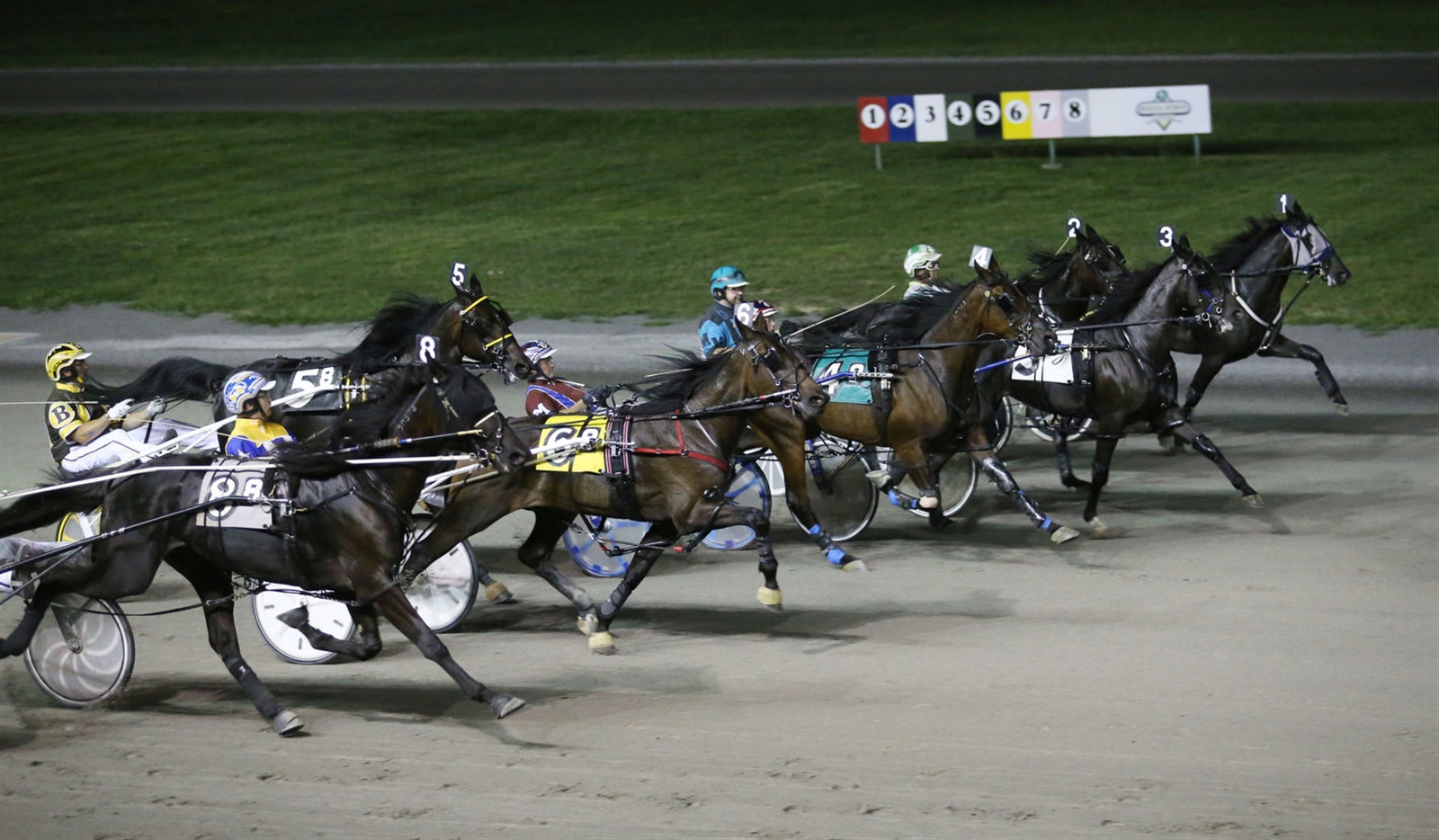 By Kevin Oklobzija
The weekend Spot Play Hot Plays at Batavia Downs
Friday
Race 4
No. 3 Rebel Soldier (7/2 morning line). Ray Fisher's choice of three, and this horse continues to drop in class while racing OK. He chased a :56.2 half in what ended up being an insane 1:52.3 mile last Friday. The 1, Bahama Bay, also drops and is the morning line favorite, but I wasn't at all impressed with how he raced last week. He had great cover in his first start for Denny Bucceri but had difficulty keeping up and was merely OK in the lane when he should have been flying. Rebel Soldier paced nearly two seconds faster on the same night.
Race 5
No. 3 Corleone Hall (4-1 morning line). Regular driver Mike Caprio chose off to drive No. 5 Jayport All Muscle. I understand his choice, and usually I'll follow the driver, but in this case I love that Billy Davis Jr. gets the drive. I expect him to leave and either cut the mile or take the two-hole trip behind Money Bag.
Saturday
Race 4
No. 8 A F F Bigdaddy (12-1 morning line). Takes another drop in class, and post 8 ensures a big price. He raced very gamely last week, grinding it out first over before losing by a half-length. Now he faces a field full of suspects. I'd include in an Pick 4 or Pick 5.
Race 10
No. 3 Out of Texas (7/2 morning line). Drops a notch and there's very little speed in here. With John Cummings Jr. in the bike, you know he's headed to the front. On his best he's good enough to wire this field. Or, if he lets his brother retake on Lets Go Fabieo, and if that one is able to fight off Nassau County until the lane, then he'll be charging up the passing lane.
Recapping Wednesday's SPHPs
We took a shot in the Pick 5, and so, apparently, did everyone in the country who follows harness racing.
The carryover of $7,270 prompted a track guarantee of $12,500. The pool actually ended up being double the guarantee, with more than $18,000 of new money wagered.
Our single, Back On Board N, won the first race. Not only that, but we were good through race 3, actually.
Then a horse that was absolutely impossible to use on a modest ticket, America Ferrera, enjoyed a dream two-hole trip and won at 15-1. In the same race, the winningest horse in the country, Quicksilvercandy A, couldn't pace three steps forward. She was absolutely empty and finished last. She couldn't have beaten $4,000 claimers.
In the final leg, our use-if-you-have-a-big-bankroll horse, Tinker Taxi, won and paid a mammoth $80.00.
The winning payout: An incredible $5,256.50 for a .50 ticket. Then again, to come up with America Ferrera, you should have been handsomely rewarded.