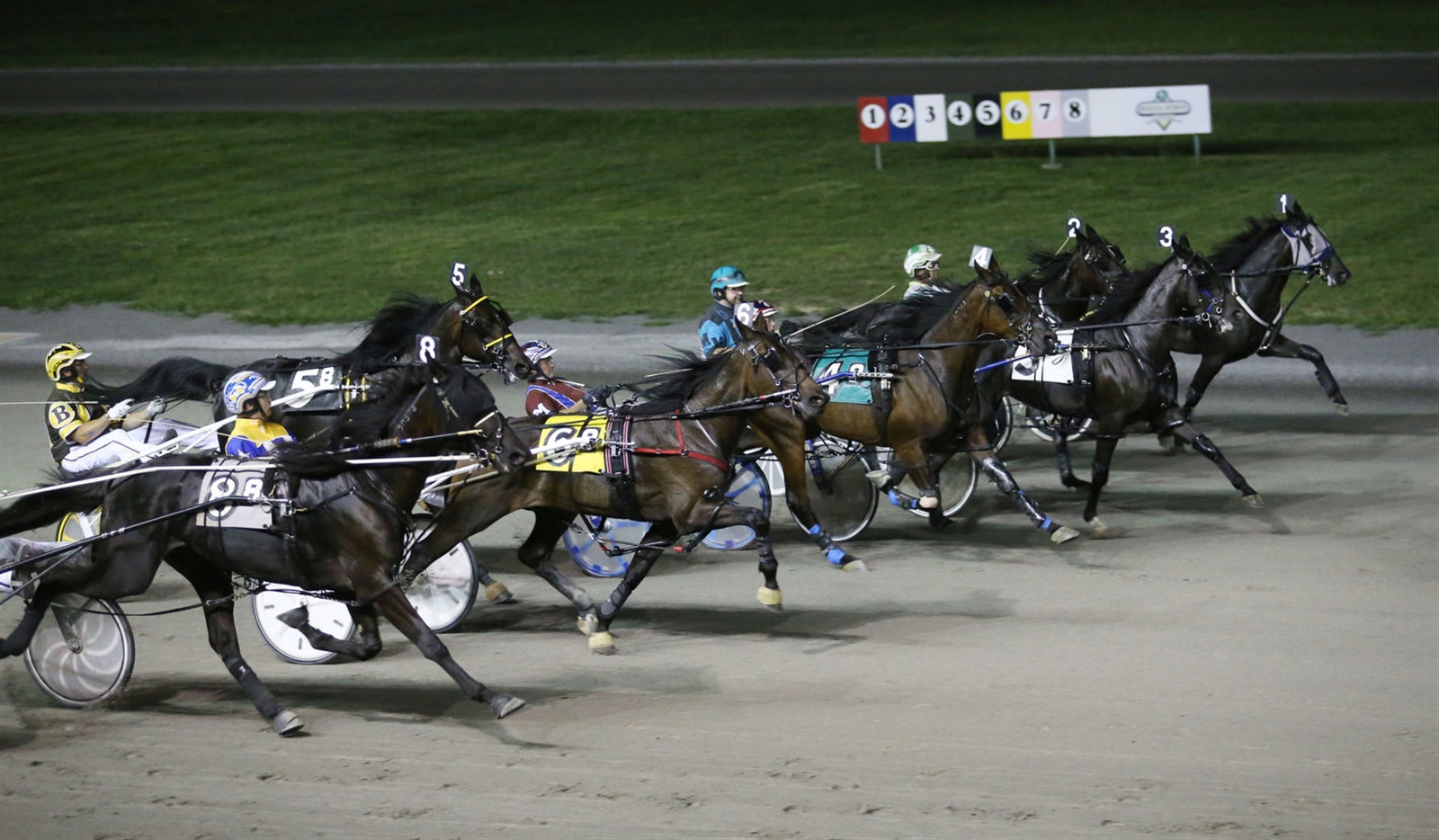 By Kevin Oklobzija
Weekend Spot Play Hot Plays at Batavia Downs
Friday
Race 4
No. 5 Keystone Keen (9/2 morning line). Drops in class after getting parked the mile out of post 8 in the last start, and the start before that was from post 7. Should get cover and is definitely worth using.
Race 5
No. 2 Montezuma Bluechip (4-1). Billy Davis Jr. was named on five of the eight horses in here and he chose No. 2. The only real choice was would he drive the 2 or the 3 (Jimi Wind Ricks). Maybe it was loyalty to the Rice barn that drew him to Montezuma Bluechip, or maybe it was the knowledge that the horse is back in top form. He did pace a 1:52.4 mile at Buffalo Raceway this summer. Whichever the case, I'll follow him. Any Pick 5 ticket must also use Jimi Wind Ricks, however, because he's ultra sharp.
Race 8
No. 3 Just for Today (5-1). Ships in from Pocono Downs where he has been involved in some 1:54-plus and 1:55-plus miles. By now you know my theory: any horse from (almost) any other track.
Race 9
No. 5 Bahama Bay (4-1). Makes his first start off the claim and takes a hefty drop in class, from $15,000 claimers to and conditioned $10,000 claimer. The key is that he's in on the condition (non-winners of $3,100 last five starts). You're likely to get a fair price because Denny Bucceri usually isn't overly bet.
Race 12
No. 2 Cam Engine (5/2). Takes a massive class drop, thanks to a condition written just for him (non-winners of $27,5000 lifetime). Take the short price.
Saturday
After five selections on Friday, I have just one on Saturday, and it doesn't come until the last race.
Race 10
No. 4 One Chaser (5/2). He drops from a $5,000 claimer to $4,000, and the rest of the field are clearly $4,000 claimers. Plus, he comes out of a 1:56.4 mile. This drop from $5,000 to $4,000 was once a sure path to the Batavia winner's circle.
Recapping Wednesday's SPHPs
Race 1
No. 4 Upbyfive. Third. Got an easy half, which I thought was all it would take, but Denny Bucceri put a great drive on Traffic Cop from post 6 and it produced victory. Traffic Cop left hard and then took a three-hole tuck. Upbyfive reached the half in minute but wasn't good enough to hold off Traffic Cop or the pocket-sitting Ain't No Stoppin' nearing the wire.
Race 5
No. 1 Larjon Laura. Third. Cut the mile and had absolutely nothing for the stretch drive. She has either cycled badly out of form or she needs a nice long vacation, because that effort was poor considering her early form.
Race 12
My play was to use both the No. 2 Princess Bliss (third) and the No. 7 Letsgosomewhere (fourth) in the final leg of the Pick 3. Instead, Drinkin N Dancin ran away and hid. Neither Princess Bliss nor Letsgosomewhere showed enough to ever make me want to play them again unless they face a horrible field.