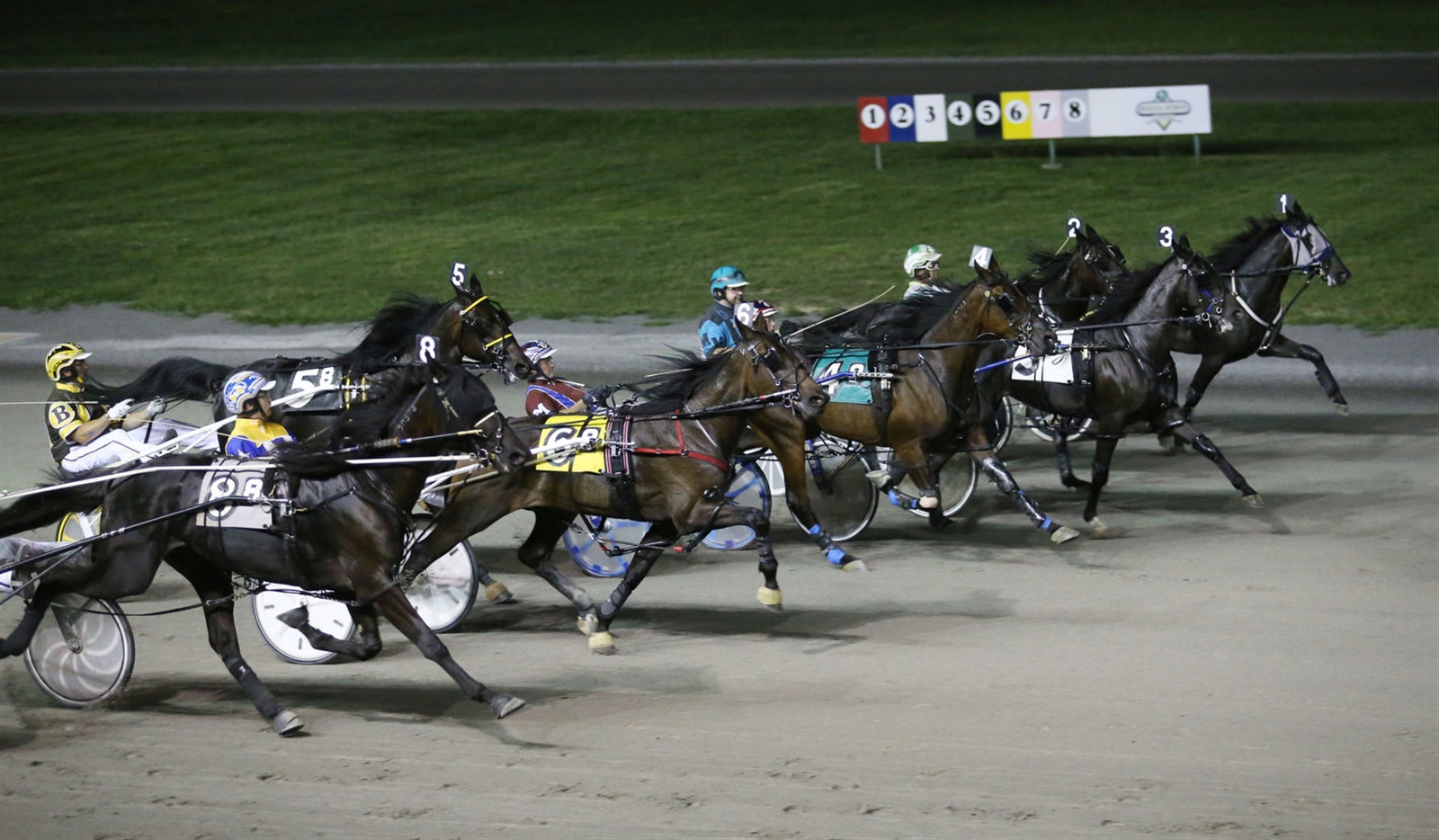 By Kevin Oklobzija
Spot Play Hot Plays
Friday
I'll say it right now, I'm not feelin' it for this Friday card, so I won't pretend. I have just two selections.
Race 9
No. 5 Priceless Addition (7-1 morning line). Ships in from Maine, and his times on those half mile tracks in the Pine Tree State are solid. He bumps up to the $6,000 claiming price for his first start for the Bebacks but I think he can get a big piece.
Race 11
No. 6 Roll With Faith (5/2 morning line). By now you know I rarely see any reason to use a filly pacer against the boys. This is the exception. She got caught speeding up at Woodbine on Oct. 27 and now returns to Batavia and finds much easier competition. Much easier.
Saturday
Race 2
No. 4 Signal Hill OK (5/2 morning line). The card features the finals of the season-long claiming series. This is the $4,000/$5,000 claiming trotters, and they're racing for $15,000. Signal Hill OK won a $7,500 on Oct. 6, and since then has been at that level or higher ever since. Billy Davis Jr. gets the drive, and he draw a perfect post.
Race 4
Exacta box with the 1 entry (Panalytical and Santana Beach) and the 2 (Rock The Dream). Rock The Dream has the rail, Panalytical drew post 2, and they figure to be 1-2 in some order at the wire.
Race 9
No. 4 O' Sundland (2-1 morning line). Shipped in from Indiana to race last Friday and, despite taking a month off, he still romped. Now he steps up in class but it shouldn't matter. There's no Great Vintage, JK Will Power or Andy Roo in this field.
Recapping Wednesday's SPHPs
Race 3
No. 6 Letsgosomewhere. Seventh. A bad pick, that's for sure. She had absolutely nothing. Maybe even less than nothing.
Race 5
No. 7 Mr. Sessor. Fifth. Never got involved from post 7. Maybe racing what seems like every other day caught up to him. Or this was simply a maintenance mile since he drew outside.
Race 6
No. 6 Back On Board. Winner. Couldn't lose and didn't. After romping in this class on Nov. 3, he was right back in, and facing a lot of the same horses. Obviously he won with ease, as expected, returning $2.70.
Race 10
No. 8 Maradona. Winner. My play was to use both the 7 (Brees Creek) and the 8 in Pick 3s. It became even easier when Brees Creek was scratched. Maradona attacked first-over and cleared without much difficulty. Paid $5.20 to win.