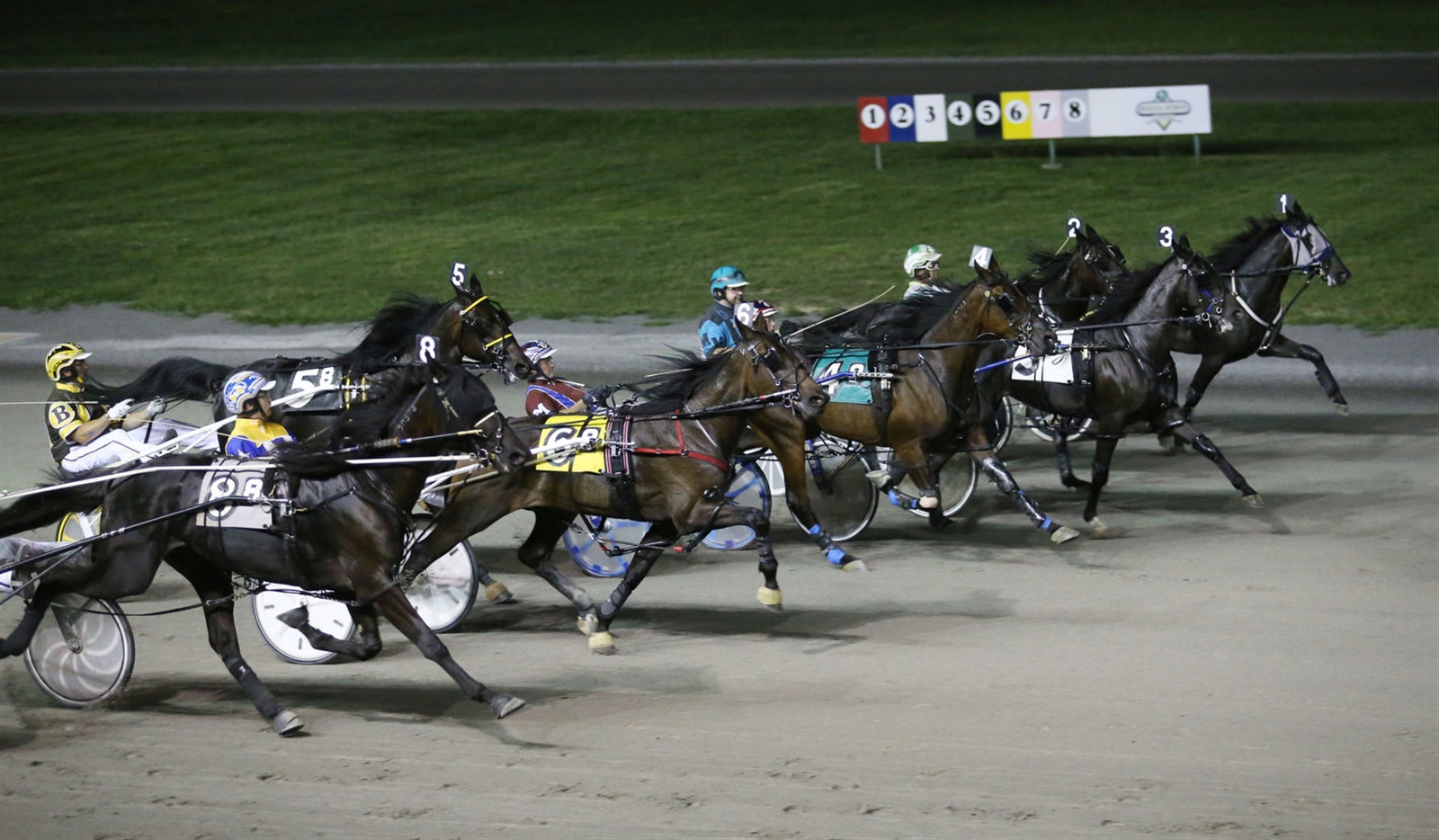 By Kevin Oklobzija
Spot Play Hot Plays for the weekend
Saturday's Breeders' Cup card
Race 7 — Filly & Mare Turf
No. 5 Wuheida (20-1 morning line). I'm a HUGE fan of Mike Welsch's work as a clocker for Daily Racing Form. He was a guest two or three times before the Kentucky Derby on our old horse racing show, A Day At The Races, and has a sharp eye for sharp horses. His reports that Wuheida has looked tremendous in the morning this week. Plus, she's first-time lasix, and as a 3-year-old is eligible to show great improvement in just her seventh career start. No. 9 Lady Eli will be the deserving favorite but, hey, she got beat in this race last year as the favorite. I'll be using Wuheida in my Pick 3s for sure.
Race 8 — Sprint
No. 2 Defrong (5/2 morning line). His romp in the Forego at Saratoga on Aug. 26 was the most impressive performance I saw during the Saratoga meet. The inside post draw is actually a negative at Del Mar, but I still think he's good enough to repeat as Sprint champ.
Race 9 — Mile
No. 5 World Approval (9/2 morning line). This is a very difficult race to sort out, especially with 14 entrants and half of them coming over from Europe. I do see plenty of early speed, so I expect jockey John Velazquez to sit right off that early pace, save ground and get the jump on the closers. And this guy loves to win (10-for-23 lifetime).
At Batavia Downs
Friday
Race 2
No. 3 Blackjack Seelster (8-1 morning line). Shipped down from Canada late last month and drew post-8 for his Batavia Downs debut. Now moves inside, and those races at Georgian Downs are pretty strong. Gets Kevin Cummings in the bike, which only helps the cause. Biggest rivals are No. 4 Mr. Sessor and No. 5 Gorgeous View.
Race 5
No. 7 Electric Chapel N (8-1 morning line). There's very little speed inside, so making the lead shouldn't be that difficult. And while he moves up in class, he is sharp and getting sharper. No one else in this field is coming home in :28-and-change.
Saturday
Race 1
No. 2 Jet Airliner (5/2 morning line). Check out the conditions of the race. One is Non-Winners of $3,250 last five starts. That's a rather specific amount, as opposed to NW/$3,500 or 3,000. Now check out Jet Airliner's earnings the past five starts: $3,230. Toss in the big drop in class and he's a stick-out.
Race 6
No. 8 Teo Enteo A (7/2 morning line). Should turn the tables tonight on China Dream, even from post-8 again. Last week he left, tucked and then mounted a first-over charge. Tonight he gets cover, and that should be the difference.
Race 11
No. 6 Electric Albert (2-1 morning line). This is a bad, bad field. Take the short price.
Recapping Wednesday's SPHPs
Race 1
Classy Lane Rose. Second. Went from 9/2 morning line to the 3/2 favorite. And she was a winner until getting rough in deep stretch while trying to go past Voltina. Lost by a head.
Race 5
Ain't No Stoppin'. Seventh. But I said in an Pick 5 Royal Machery was a must-use. He was the winner. Ain't No Stoppin' tried to leave but had nothing and got parked, then dropped anchor. This was the bottom condition. He would need MAJOR improvement to ever show up on my ticket again.
Race 6
Fox Valley Lena. Winner. Ray Fisher Jr. went right to the lead and she cruised, paying $6.60.
Race 9
Larjon Laura. Fourth. Got the pocket trip I anticipated but raced poorly, fading to fourth.