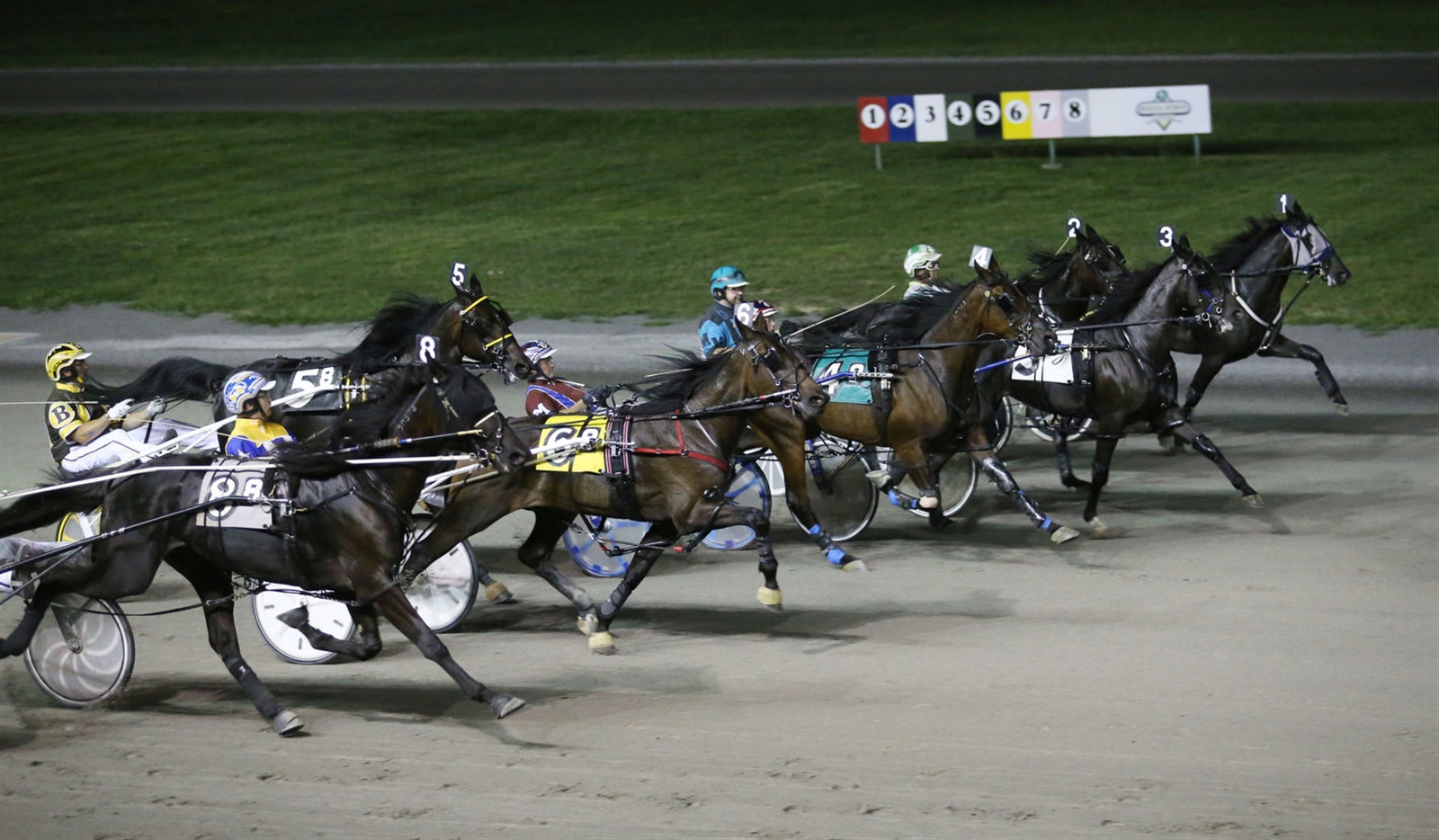 By Kevin Oklobzija
First, a public service announcement for Breeders' Cup fans: Todd Haight and I will host another A Day At The Races Revisited to discuss the biggest day in racing. 9 a.m. Saturday on Fox Sports 1280 Rochester.
Spot Play Hot Plays for Wednesday at Batavia Downs
There's a guaranteed Pick 5 pool of $2,500 in the first race.
Race 1
No. 4 Classy Lane Rose (9/2 morning line).
A must-use in the Pick 5 in a competitive opener.
Race 5
No. 4 Ain't No Stoppin' (5/2 morning line). (But I'd throw in No. 6 Royal Machery in any Pick 5 ticket). If Ain't No Stoppin' can't beat this field, I'm not sure he'll win again this year. There's just not much here. Yes, the 1, Drinkin N Dancin, is dropping in class. But she went backwards in here last race, which didn't even go that fast, and she's a she. Mares should not beat the boys in a pace. The 2, Nostrovia, has been in the class and hasn't threatened, backing through the field last week. The 3, Little Myra, is a mare who is 1-for-33 this year. The 5, Red Carpet Tonight, is mare who is 1-for-30. The 6, Royal Machery, might be the only threat because the 7, Goodnight Goodluck, seemingly can't circle the field to win, and the 8, Lady Lark, isn't competitive from the outside. As you can, it's more what the others can't do than what Ain't No Stoppin' can do.
Race 6
No. 4 Fox Valley Lena (4-1 morning line). I'll let Ray Fisher Jr. do my handicapping. He chooses off a main outfit, the Maria Rice stable, to drive the 4 for trainer Russell Bratt. Plus, Fox Valley Lena is taking a huge drop in class. I expect her to gun to the front and never look back.
Race 8
No. 2 Larjon Laura (7/2 morning line). Machin Marley is the 9/5 morning line favorite, and she'll no doubt be bet down to less than even-money again. But I didn't like how she raced last week. Kevin Cummings kept after her for three-eighths of a mile, even though she got an easy half and an easy third quarter. If they line up 1-2, I like Larjon Laura's chances up the passing lane, especially since she's dropping in class.
Recapping the weekend SPHPs
Friday
Race 2
Pilgrims All In. 8th. Went off-stride heading to the quarter and was out of it. As the 2/5 favorite. Which meant bombs away for the exacta and trifecta.
Race 4
Fleet Bumblebee. 7th. Went off-stride at the start. As the even-money favorite.
Race 8
Dragon the Wagon. Winner. Went right to the front and right to the winner's circle. Unfortunately, he was 3/5.
Race 10
Exacta box special with Chelseas Chance and Studio City. Winner. The sure lineup took place but the whole world knew it could only be 1-3/3-1. The exacta paid a ridiculously low $4.40.
Saturday
Race 1
Montezuma Bluechip. Fifth. Despite drawing the rail, he couldn't get away any better than third, and was overmatched.
Race 2
Big Ricky. Third. Despite drawing post 5 and getting away fifth, he still ended up first-over. That did him in and he finished third.
Race 3
China Dream. Winner. Billy Davis Jr. put him right on the lead and he gamely fought off a charge by Teo Enteo A and had just enough to reach the wire first. Paid $4.
Race 6
Little Man Cam. Winner. Took full advantage of the class drop. Davis put this guy on the lead as well and he was never really threatened, returning $4.10.