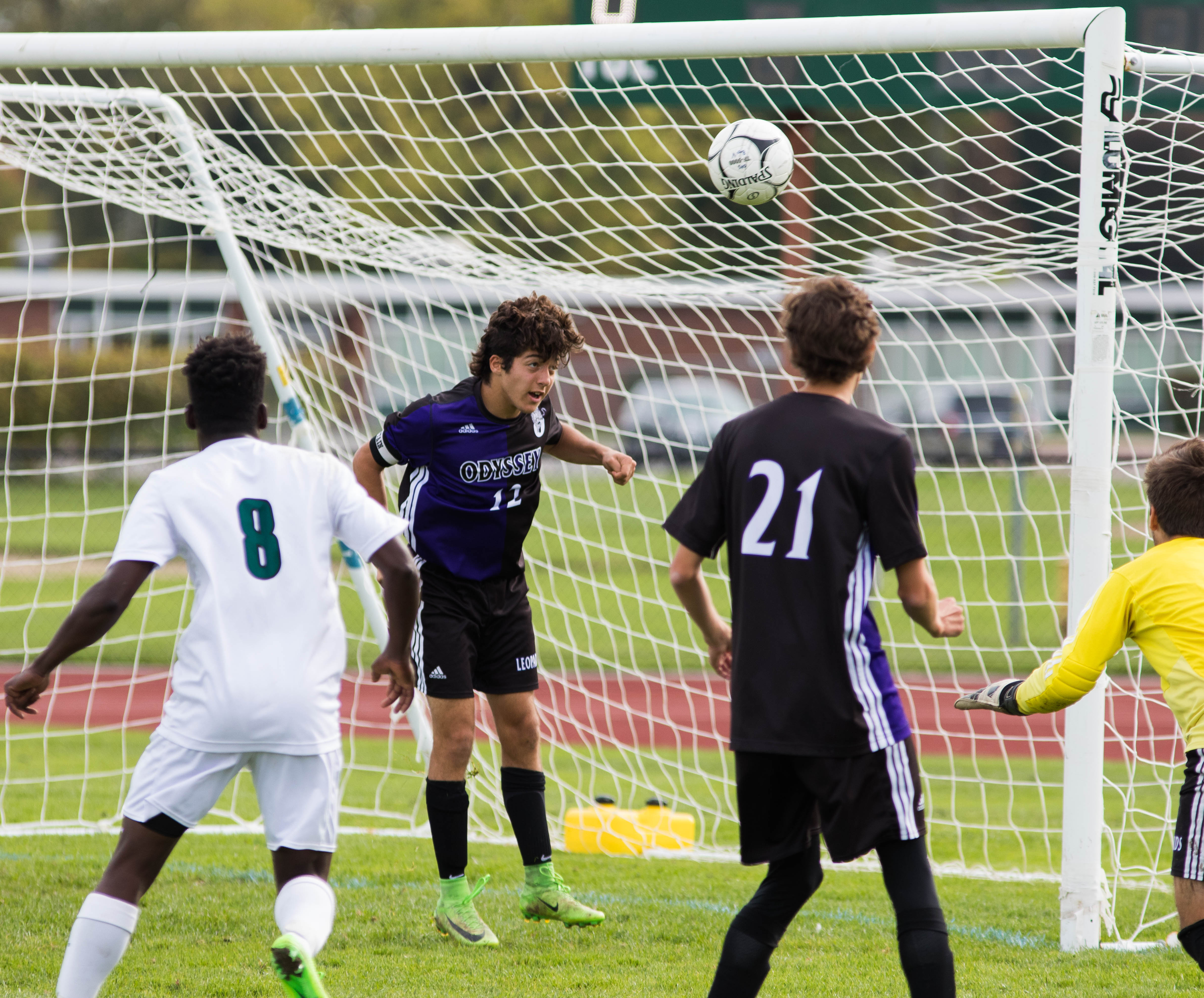 No. 1 Pal-Mac (14-3-0, 11-1-0 Finger Lakes East) vs No. 5 Greece Odyssey (7-9-1, 2-7-0 Monroe County Division IV)
How they got there: Pal-Mac shut out No. 8 seed Newark 6-0 in quarterfinals, Greece Odyssey shut out fourth-seeded Greece Olympia 2-0
Names to Know
Pal-Mac: Nick Sapienza (26 G, 5 A), Jake Gallina (16 G, 15 A), Alex Wahl (11 G, 16 A), Gabe Martinez (10 G, 12 A).
Greece Odyssey: Dylan Ange (13 G, 7 A), Kameron Watt (8 G, 3 A).
History 101: Pal-Mac beat Odyssey, 1-0 in the 2015 B1 semi-finals. Odyssey last reached the finals in 2013 when the Leopards fell to Livonia in the Class B championship game.
A 7:00 PM kickoff if scheduled Wednesday, 10/25, at Avon.
N0. 2 Livonia (14-3-0, 5-3-0 Livingston Division I) vs No. 3 Hornell (11-4-0, 4-4-0 Livingston Division I)
How they got there: Livonia defeated No. 7 UPrep 9-1, Hornell shut out No. 6 Waterloo 4-0
Season Series: The two sides faced each other twice already this season, splitting the games. Livonia was victorious 4-1 in an early season matchup. Hornell won the second matchup on its home pitch, 3-2.
Names to Know
Livonia: Kyle Feldman (25 G, 11 A), Tavian Hino (22 G, 4 A), Barrett Lowe (0.816 GAA).
Hornell: Kane Countryman (13 G, 12 A), Henrique Bolis (11 G, 2 A), Max O'Connor (1.034 GAA).
History 101: Livonia has won or shared the last five B1 titles. The Bulldogs beat Hornell, 6-1 in the 2016 quarter-finals and 4-1 in the 2013 semi-finals. Hornell is looking for its first trip to the finals since reaching 2010 Class BB title game in 2010.
A 7:00 PM kickoff is scheduled Wednesday, 10/25, at Perry.
The winners of both game will face each other in the Class B1 Championship on Saturday, 10/28, time and location TBD.