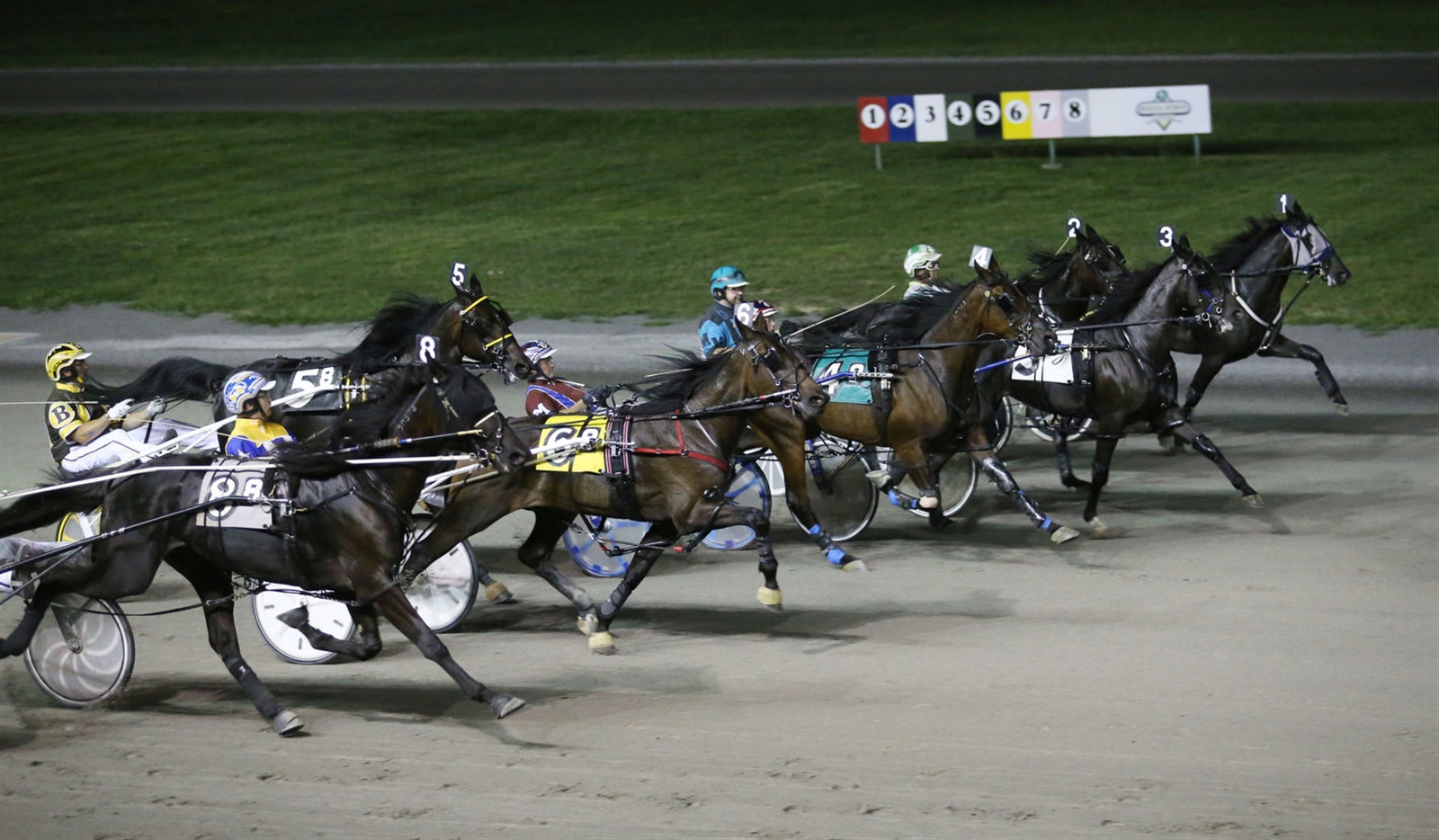 By Kevin Oklobzija
Spot Play Hot Plays for Wednesday at Batavia Downs
Race 1
No. 4 Bad Glamour Girl (5-1 morning line). Part Time Lady will leave and Time Clock Hanover figures to sit second. I expect Shawn McDonough to make a strong first-over surge on the class-dropping Drinkin N Dancin, which should give dream cover to Bad Glamour Girl. All four of the inside horses figured to take money, but I suspect Bad Glamour Girl will offer the best value to win and in exacta boxes.
Race 3
No. 4 Fie Fy Fo (7/2 morning line). Rockin Kasbah finally must jump up in class and will get tested against better, more-seasoned mares. If Fie Fy Fo gets cover, she should give 'Kasbah a fight to the finish.
Race 6
No. 6 Diamond J (10-1 morning line). I'll admit this could be my craziest pick of the meet. After all, the driver (Rock C. Vinci) is just 7-for-129 and the horse is 0-for-31 this year. But … he just paced a 1:56.3 mile against Big Ricky. The week before he was trying to keep up to a :56 half set by the ultra-sharp Madd Hoss Jackson and still paced 1:58.4 on the off-track. Now he drops back down to the never-won-three condition, and the four inside horses are all mares. I'm willing to use him in exactas, and to put him second and third in trifectas that also include No. 5 Gorgeous View in the top two spots.
Race 8
No. 2 Sarah Cola (9/2 morning line). Was absolutely raging with pace turning for home last week with no where to pace. If she shakes loose earlier, she beats Quicksilvercandy A. Tonight's problem: she might be required to be the first-over horse. But she's too sharp to ignore, that's for sure.
Race 11
No. 1 Story Book (2-1 morning line). The surest thing at Batavia since Foiled Again in the 2013 Kane Memorial. Or since Maradona off the J.D. Perrin claim last month. From back-to-back outside posts with owner/trainer Dennis Dylo in the bike, to Kevin Cummings driving and oodles of back class. The Pick 3 tonight is a Pick 2.
Of course, if you read the weekend recap that follows, you'll pick anyone but Story Book.
Recapping the weekend SPHPs
Friday
Let's just say I've had better weekends.
Race 1
Snapshot Springs. Scratched.
Race 4
Rose Run Rudi. Second. Began the first-over grind at the half but front-running Lutetium was the good Lutetium on Friday and kept right on going as the 7/5 favorite. Rose Run Rudi, at 2-1, was second.
Race 5
Princess Crown. Fifth. Got a very fair price of 9/2. Just didn't get much horse. She cut the mile, without pressure, but was all done turning for home.
Race 7
Dragon the Wagon. Second. Left out the 6-hole, but BZ Glide left from post 4 and Billy Davis Jr. was forced to tuck in third. Then he didn't want to come first over against BZ Glide, which meant hoping there would somehow be a way out before deep stretch. There wasn't. BZ Glide was strong, and when Dragon the Wagon finally had room to trot he was raging but it was too late.
Saturday
Race 7
In Runaway Bay N. Fourth. Ended up in an insane speed duel past the quarter, and then Kevin Cummings couldn't rein him in. Ron Beback Jr. caused the early mayhem with the rail-sitting Rock Fame, and his tactics proved to be the right strategy because he zipped up the passing lane to win.
Race 11
Button Fly. Sixth. Didn't look good on the track and raced like it. Couldn't keep up in order to get away at least second and then came first-over but had absolutely no horse.