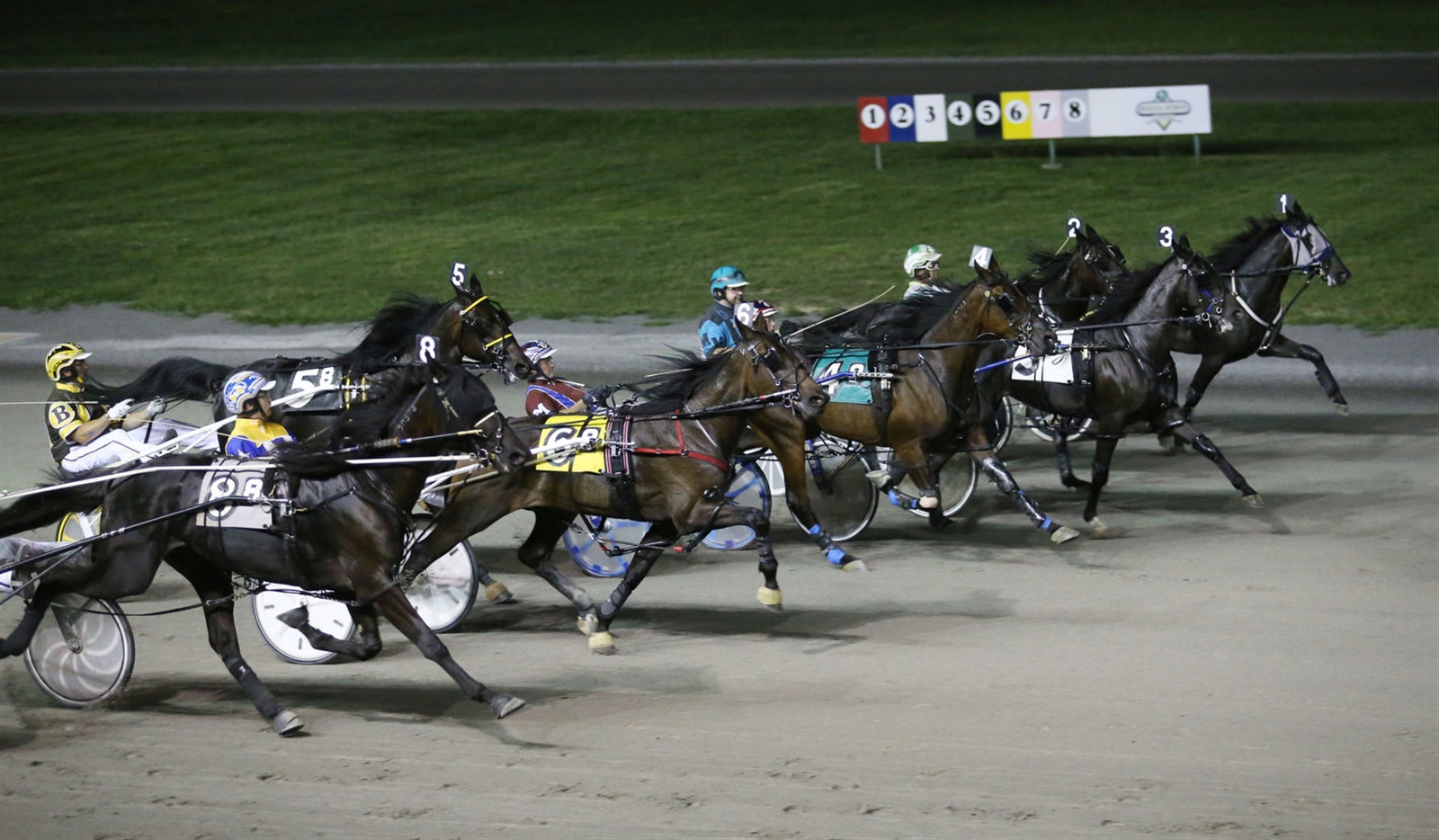 By Kevin Oklobzija
Spot Play Hot Plays for Oct. 20-21 at Batavia Downs
Friday
Race 1
I'm torn here between No. 2 Snapshot Springs (2-1 morning line) and No. 6 Fox Valley Veto (5-1 morning line). Normally I'd love the 6 (any horse from any other track). But there would be no finer tribute to the former owner and trainer of Snapshot Springs, Allan McCarty, than if his best current trotter posted a victory. Mr. McCarty died on Tuesday. He was 67. RIP to a terrific horseman and a true friend of harness racing.
Race 4
No. 5 Rose Run Rudy (5-1 morning line). This guy can trot, and he has faced better. Plus, he's coming off a nice 1:54.2 tightening mile at Vernon Downs after a sick scratch.
Race 5
No. 7 Princess Crown (5-1 morning line). The best two horses, by far, have posts 7 and 8. Both plunge in class to the bottom condition. The 8, Hold on Tightly, can win, but I think Princess Crown with Ray Fisher Jr. will have his choice of cutting the mile, or sitting in the pocket.
 Race 7
No. 6 Dragon the Wagon (9/2 morning line). Trotted 1:58.3 out of the eight-hole in a go-around-the-track freshening last week. He had been MIA for four weeks after a sick scratch. I'd say he's primed and ready to go.
Saturday
Race 7
No. 4 In Runaway Bay N (9/2 morning line). Got caught speeding in the Invitational on Oct. 7 but last week was an impressive wire-to-wire winning, sprinting home in :27.4 to cap the 1:53 mile.
Race 11
No. 1 Button Fly (3-1 morning line). Two things are certain: He's not getting parked and he's not going to be first over. Add in a drop in class and this guy should have enough left in the lane to hold off Madd Hoss Jackson, the most impressive 3-year-old at Batavia right now.
Recapping Wednesday's SPHPs
Race 4
Clearedfortakeoff (6-1). Broke before start/last. The odds said not to play the horse and the odds were right. Broke stride at the start and was out of it.
Race 6
Well Well Well (7-5). Winner. The odds said very live and the odds were right. Billy Davis Jr. rode the pocket behind Johansbastion Mach and was smart enough to know that horse wouldn't carry him to the lane. Pulled from the pocket going to the three-quarter marker and was strong in the stretch, winning by a half-length while 'Johan' faded to eighth.
Race 7
Sarah Cola (8-5). Second. Raced very well but couldn't run down Quicksilvercandy A and settled for second.