"Your success took a shot at you? What are you going to do now? How are you gonna kill it?
You're gonna become unsuccessful?
Frank, you can be successful and have enemies, uh? (You could) be unsuccessful too, and even have friends."
– Dominic Cattano from American Gangster
By JOE MAGS
Whenever I fall down the rabbit hole of measuring my success with somebody else's, I pull up this quote. (Truthfully: This quote matters to me because of its inclusion on "Success" from my favorite Jay-Z album. I couldn't tell you what happens in the movie. Sorry Denzel.) What does it matter what I think of their accomplishments? My approval or disapproval shouldn't matter to them, and vice-versa — what I want for my life should not be manipulated to fit somebody's script of me.
Of course, achieving true freedom from the persecution of others is easier said than done. We live in a world of copy-cats and sensationalists; it's a society of hypocrites offended if you even try to follow your dreams. Can we ever truly break out? Can we ever fully realize ourselves?
Enter: the Memphis Grizzlies.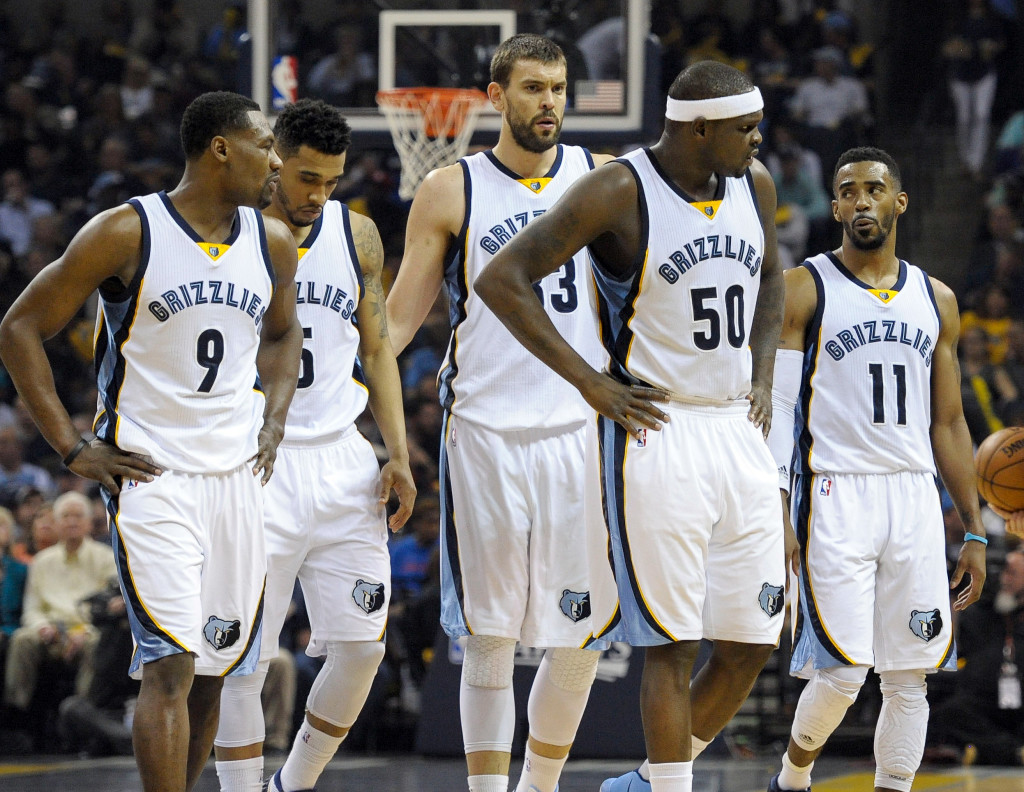 The Grit-N-Grind-era in Memphis has brought us five of the best basketball series in recent NBA history. There's the No. 8 over No. 1 upset of the San Antonio in 2011; the 27-point collapse and seven-game affair with the Clippers in 2012; the rematch against L.A. and run to the West Finals in 2013; and the near take down of Oklahoma City in 2014. And this May the Grizzlies scratched-and-clawed to a 2-1 lead against the powerhouse Warriors before eventually succumbing to the best team in the NBA.
Memphis has won 27 playoff games in five seasons. Sure, they benefited greatly in 2013 by not having to check Russell Westbrook. But what do you make of their obstacles the past two seasons? If Zach Randolph doesn't get suspended in Game 7 against the Thunder, whose to say they couldn't have made another trip to the West Finals? Already dealing with plantar fasciitis, Mike Conley literally broke his face — ever see a basketball player play through something that looked like this? — yet rebounded to earn the game ball in Game 2 against Golden State. Conley didn't swing the series, ultimately, but Memphis needed their point guard at peak performance to win that round — and if he was at 100 percent, perhaps the Grizzlies could have pushed it to seven games.
In Memphis Marc Gasol has won Defensive Player of the Year and started the All-Star game. Randolph and Tony Allen have become NBA folk heroes. Conley is the game's most appreciated under-appreciated star. This nucleus is a surefire 50 wins in the Western Conference; they had the best record in the NBA after Gasol returned from injury in 2013-14.
Like so many other great teams and players, the elephant in the room for Memphis is its "shrinking championship window" — a make-believe construct that gives us, basketball fans, something to whine about when we aren't watching games. It's a fact that the Grizzlies have never made an NBA Finals with this core. After watching Golden State shift gears and leave Memphis in the dust in Games 4-6, it feels like we finally have enough evidence that the Grizzlies core of bruisers and thumpers cannot win it all in the modern NBA.
If that is true, it's a sad reality — the NBA is far better for having such a bold, proud gang of gamers publicly refuting the preferred style of play. In many ways, I agree that Memphis needs to make adjustments — there is no excuse for shooting 12-for-49 (24.5 percent) from behind the arc in three consecutive playoff losses. You can't win playoff series in the West with a 91.6 offensive rating for any prolonged stretch, particularly when your opponent has this guy and plans to outscore you by a cool 50 points in the final three games.
Let's say Memphis makes dramatic changes, let's say they reload around Gasol and Conley, demote or trade Randolph and Allen, and become a homogenous, pace-and-space think tank — What will that prove? That the Grit-N-Grind-era was unsuccessful? That Memphis shouldn't be proud of what they've accomplished the past five years? Don't mind my best Tony Allen impression, but I'm going to get defensive (sorry, that was SO LAME) — I just plain disagree.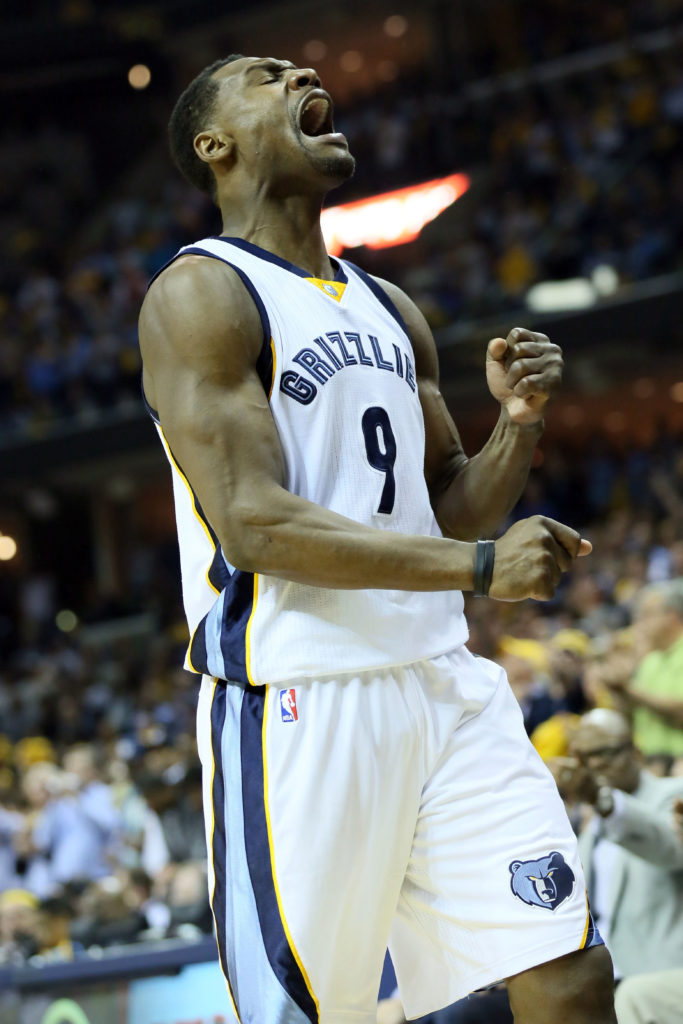 Chris Herrington says smart things about the NBA all the time, but I was particularly taken by a series of tweets he published on Monday:
Four teams have more playoff wins over past 5 seasons than Grizzlies. Three had Lebron/Durant/Duncan. Other (Indy) has 1 more win, in East.

— Chris Herrington (@HerringtonNBA) May 18, 2015
If it's "a quality playoff team that can make a deep run if they get some breaks," that's what they'll be next season to, with Gasol/health.

— Chris Herrington (@HerringtonNBA) May 18, 2015
Resist "window closing" discussions with this team. What does "window" mean? If it's sure-fire title contender, was it ever open?

— Chris Herrington (@HerringtonNBA) May 18, 2015
NBA legacy chatter has become inseparable from how we talk about great basketball players. Every game for the Clippers this post-season became one big "Will Chris Paul ever live up to the expectations we created for him?" debate.
Less often, though, do we question an entire team's greatness. That's because, in my opinion, we view teams through an even more narrow lens than we do individual players. Charles Barkley and Patrick Ewing were great basketball players that happened not to win rings — any banter about their greatness admits that they were, in fact, still great players. Contrastingly, we only label teams "great" when they win championships, even though only one team wins each season.
I'm not defending the "every kid gets a trophy" culture that's befallen our society. What I am insisting is that we widen our gaze and consider more than one way for a team to be successful.
The Vancouver Grizzlies were founded in 1995, and they moved to Memphis only six years later. They were sold for $160 million in 2000. According to Forbes, Memphis had a negative operating income in all but one season during the aughts.
"The Grizzlies are among the worst franchises in the history of the NBA," said Forbes in 2010, when they ranked the Grizzlies as the No. 28 most valuable franchise in basketball. "(They) also have the burden of playing in one of the league's smallest markets, so the team ranks near the bottom in local media revenue and corporate sponsorships. During the 2009-10 season the Grizzlies drew only 13,485 at the gate, third-lowest in the NBA."
Fast-forward to 2012: Robert Para purchases the team for $377 million. What happened? Well, in the shrewdest possible sense, they became a better investment. They had made the playoffs in back-to-back seasons; Gasol had proved to be just as gifted, if not more so, than his older brother Pau, and twice as marketable to a working-class community that preferred the former's resolve over the latter's virtuosity.
Marc Gasol and Randolph had formed the most unlikeliest of basketball brethren; the "brothers from another mother" were glass guzzlers, perfecting the physical ballet of high-low post-play and transforming Memphis into a spectacular defensive outfit. Allen was the basketball personification of the city, and Conley became everybody's favorite son.
Three years later and Memphis is worth upward of $750 million. Forbes says the Grizzlies were the biggest beneficiary of the NBA's small-market friendly CBA, receiving a league-high $23 million in 2014. Their operating income had ballooned to $10.5 million; $96 million in total revenue in 2013 spiked to $126 million in 2014 and $135 million this year. The Grizzlies gate receipts sky-rocketed from $15 million in 2010 to $24 million in 2014.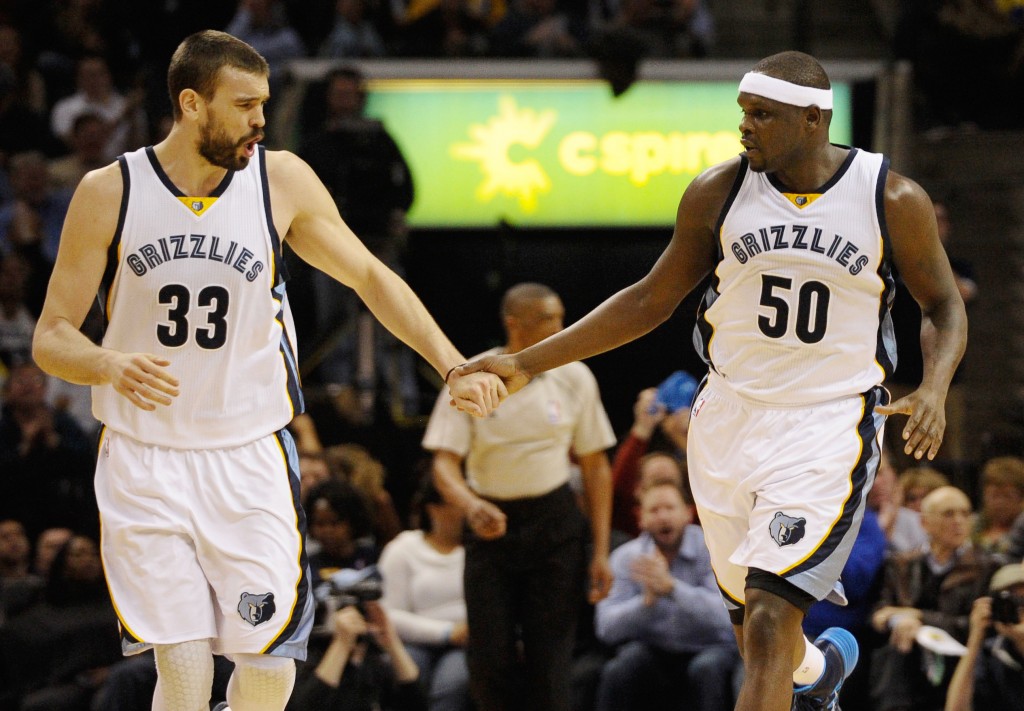 If you want to argue that every NBA team is worth more than it was in 2010 — the Clippers just sold for $2 billion, the Hawks for $730 million — then you're intentionally missing my point. Yes, Memphis would be more valuable than five or 10 years ago without its recent playoff success. But the Grizzlies matter now — not just as a contender in the West, but they matter to millions of fans in a city that adores their team. You can't buy passion and you can't buy devotion.
The Grizzlies have proven that there is more to having a professional sports team than championships. Memphis gives its fans something much more inspiring than a title: reliability.
Every night those families and packs of friends and Girls Nights Outs can come to the FedExForum and cheer on a team they know has their back. Grit-N-Grind isn't just a catchy phrase; it's a perfect encapsulation of a team and its city and their shared sentiment.
Could Marc Gasol chase a ring somewhere else? Yes.
Will Memphis ever win a championship with Zach Randolph and Tony Allen in its starting lineup? I'm not sure.
I'm confident about one thing: Memphis can bring this team back to the FedExForum next season, and the next season, and the next one, and Memphis will go nuts for its team 41 times a year — and another half dozen times in the playoffs.
How many teams, year-in and year-out, are that successful?
Joe Mags (@thatjoemags) is a writer for the Watertown Daily Times, Crossover Chronicles and Pickin Splinters.