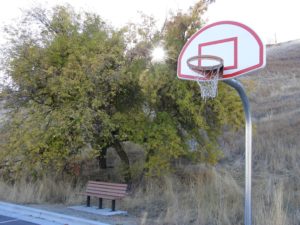 The Outside World is a weekly recap of the best basketball writing and analysis the internet has to offer.
Yesterday was the NBA trade deadline. There was a plethora of player movement and this week's edition will cover most of the trades from some of the angles!
– Kevin Pelton with a breakdown of the whole deadline day hullabaloo.
– Kelly Dwyer on the Thunder's acquisition of Kendrick Perkins.
– Rob Mahoney on Portland snatching Gerald Wallace from the Charlotte Bobcats.
– If you own a KFC in Cleveland prepare for a financial windfall. Zach Lowe on Baron Davis heading to the Cavaliers.
– David Berri shares his thoughts on Carmelo Anthony heading to New York.
– John Hollinger discusses Deron Williams heading to New Jersey.
– Wizards owner, Ted Leonsis explains the rationale for trading away Kirk Hinrich. Extra points for candor.
– Robert Silverman says a sentimental farewell to Raymond Felton and Anthony Randolph.
– Jeremy Wagner on the acceptance of Denver's new basketball future.
– Mike Schmitz with an objective look at how Aaron Brooks will fit into the Suns' backcourt.
– Ryan DeGama of CelticsHub collects some thoughts from around the internet on the departure of Kendrick Perkins and the addition of Jeff Green.
You can also find Ian at Hickory-High.com, TheTwoManGame.com and Indycornrows.com