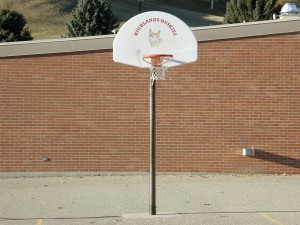 The Outside World is a weekly recap of the best basketball writing and analysis the internet has to offer.
– The Rockets have gotten a lot of attention the past few years for finding hidden gems in the draft and through free agency. Their ability to find effective players to fill the roster gives their team a very different distribution of production than most of the other teams in the league. David Berri, at The Wages of Wins, explains.
– Kobe Bryant is selfish! He passes less relative to his Usage Rate than any other guard in the NBA. His assist increase in clutch situations is also an illusion. Also, someone told me he hates unicorns and dolphins. What a jerk!
– Headline of the Week: Kevin Garnett Is a Jerk, But He's Our Jerk
– Basketball-Reference has started an incredible project. It's an attempt to collaboratively create an ordered list of the best NBA players of all time. The simplified explanation is that you are offered a pair of randomly selected NBA players who meet some basic statistical requirements. You simply choose who you think was a better player. The criteria for making the choice are entirely up to you. Have a few thousand people repeating that process a few thousand times, calculate the results and you get a truly egalitarian ranking of NBA talent. Please make sure you contribute to this effort!
– Joey Whelan put together a great breakdown of the Celtics' propensity for avoiding isolation plays, especially in crunch time.
– The All-Star Team according to advanced stats.
– When talking about defense it's generally assumed that each player on the court has equal responsibilities. But is that really true? Is it possible that point guard defense is less important than defense from other positions?
– If you've got 5 seconds or so to spare and need a laugh check out DidTheCavsWinLastNight.com
– Hey Kobe Bryant, Sherman Alexie's got something for you!
– Jerry Sloan resigned as coach of the Utah Jazz on Thursday after 23 years on the bench. The Salt Lake Tribune has the story. Salt City Hoops has an emotional thank you. I've got some gigantic numbers.
You can also find Ian at Hickory-High.com and Indycornrows.com