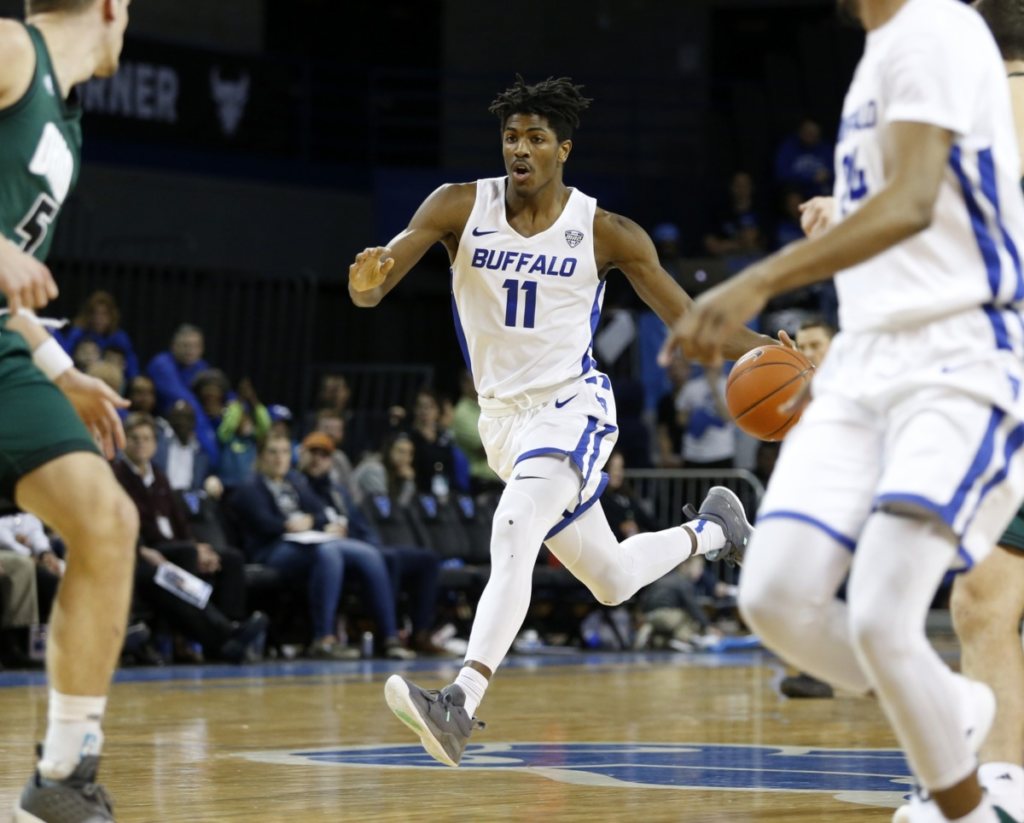 Courtesy of UBBulls.com
CANCUN, MEXICO – Senior Ronaldo Segu scored a career-high 25 points, 22 of those in the second half, but the University at Buffalo men's basketball team lost 79-78 in the first game of the Cancun Challenge to Stephen F. Austin.
Senior Jeenathan Williams became the 24th player in school history to score 1,000 points for his career, as he finished with 13 for the game.
The first half was called extremely tight as the teams were whistled for a combined 24 fouls over the first 20 minutes.  The Lumberjacks opened the game by scoring the first eight points and led for the entire first half. SFA led by as many as 12 in the opening half, taking a 10-point lead into the break.
In the second half, the Lumberjacks continued to lead by 12 with 14:31 left when the Bulls made a charge.  A three-pointer from Keishawn Brewton began a quick 6-0 run as Buffalo cut its deficit in half.
Trailing 65-57 with 6:57 left, Segu scored six straight points, including a four-point play, pulling the Bulls within two.  UB finally took its first lead of the night with just under three minutes left on a layup from Maceo Jack. Buffalo continued to lead by one at 75-74, but Stephen F. Austin scored the next five points to regain the lead.  A final three from Segu pulled UB back within one, but that would be as close as it would get.
Segu led all scorers with 25 points, going 9-of-14 from the floor. Williams and Jack both added 13 points.
Josh Mballa had seven points and nine boards and senior Tra'von Fagan added seven points and eight rebounds, six of those coming in the first half.
The Bulls turned the ball over 20 times in the game, while the Lumberjacks had just nine turnovers.
UB returns to action for the final game of the Cancun Challenge tomorrow at 6pm.  The Bulls will play either Illinois State or Saint Louis.