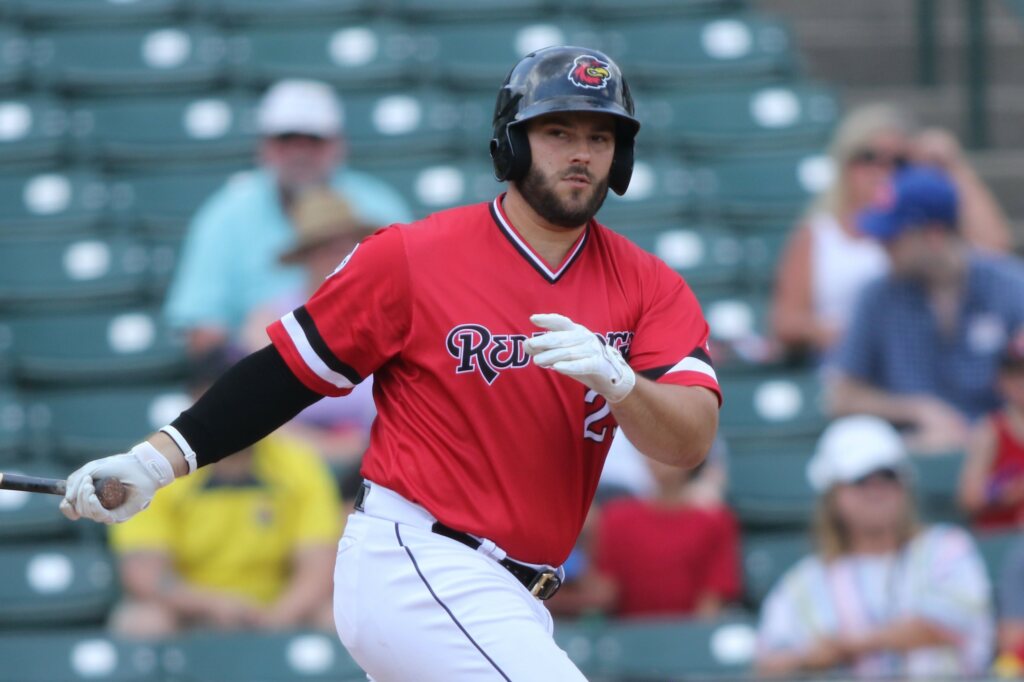 Courtesy of RedWingsBaseball.com
The Rochester Red Wings and Syracuse Mets split a doubleheader in International League action Wednesday night.
Rochester hit three home runs in the opener in a 9-4 win but lost a late lead in the nightcap to fall 7-5.
Andrew Stevenson, Daniel Palka and Derek Dietrich all homered in the first game. Stevenson led off the game with a homer – his second with Rochester. Stevenson's round-tripper was the 18th first-inning home run from a Wing this season. Palka hit a three-run homer in the third inning and Dietrich hit a three-run shot in the seventh to put the game out of reach.
Sterling Sharp earned his fourth win of the season in the opener, allowing four runs over five innings.
The Wings (26-35) fell behind early in the nightcap, but used a four-run fifth inning – highlighted by a Carlos Tocci two-run double – to take a 5-4 lead.
The Mets answered right back with two in the bottom of the fifth inning to retake the lead which they would not relinquish.
The Wings and Mets continue their week-long series Thursday night at 6:35.