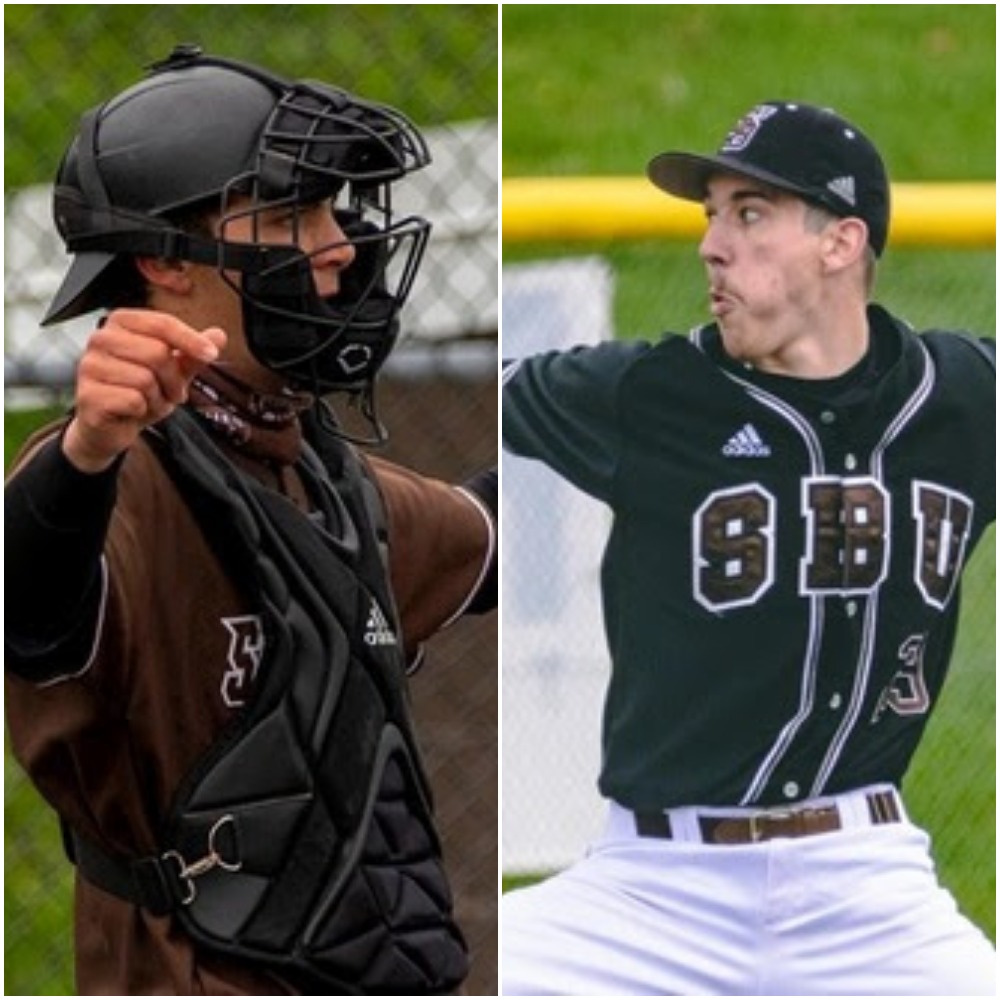 Courtesy of GoBonnies.com
ST. BONAVENTURE, N.Y. – St. Bonaventure won in walk-off fashion in a dramatic back-and-forth game two to salvage Saturday's Atlantic 10 baseball doubleheader with Rhode Island at Fred Handler Park.
The Rams took game one, 7-1, before the Bonnies rallied in the bottom of the seventh to score a thrilling 3-2 victory in the day's finale.
GAME 1 – Rhode Island 7, St. Bonaventure 1 | Box Score (PDF)
The Bonnies led early thanks to a Pierce Hendershot double down the left field line, scoring Matthew Williams for a 1-0 first inning edge.
It wouldn't last long, however, as the Rams answered with two in the second, taking the lead on a single through the left side off the bat of Calvin McCall.
The game remained a 2-1 tally until the fifth when Xavier Vargas broke it open with a three-run homer to right-center.
From there, the Rams never looked back.
Hendershot and Brendyn Stillman both had two hits apiece for the Bonnies, who had eight hits in all against starter Mike Webb. The Rhody right-hander allowed just one run in a complete game effort for the visitors.

GAME 2 – St. Bonaventure 3, Rhode Island 2 | Box Score (PDF)
A two-out single from Jackson DeJohn in the bottom of the seventh took the Bonnies from one down to a thrilling one-run, walk-off victory in the nightcap.
Rhode Island broke a 1-1 tie with a home run from Mark Coley in the top of the seventh, a long fly ball that just cleared the left fielder's glove before leaving the park to give the Rams the lead.
Rhody reliever Zach Fernandez retired the first two men in the home half of the last inning before Branden Myers got the rally started with a single up the middle. Christian Szablewski then delivered a pinch-hit single to center and Kevin Higgins worked a walk to load the bases.
DeJohn then dumped a flare into right that Coley nearly made a great diving catch on, but the ball popped free of the right fielder's glove, allowing two runs to score and the Bonnies to win.
Donovan Moffat picked up the complete game victory on the mound, scattering six hits while not walking a batter and striking out six. It marked the fifth complete game of the year for the redshirt senior in his 79th career appearance, the second-most outings in program history.
Myers picked up two of Bona's six hits in the game.
The two teams wrap up their four-game series with the finale Sunday at 10:30 a.m.