Courtesy of RITAthletics.com
ROCHESTER, N.Y. – The RIT baseball team earned a doubleheader split with visiting Union, Saturday. The Tigers fell, 6-1, in the opener before making up a 4-1 deficit with five runs over the final three innings, including a two-out, walk-off hit by Ian Libby (Melrose, MA/Malden Catholic) in the bottom of the ninth, for a 6-5 victory in game-two.
GAME 2 – RIT 6, Union 5
Libby finished 3-for-4 with a triple, a walk, two runs scored and two RBI to lead the Tigers in the game-two comeback.
Daniel Capra (North Salem, NY/North Salem) drew a lead-off walk in the bottom of the first inning and, after stealing second, came home on a Libby triple to the right-centerfield gap to put RIT on the board.
Union tied the game with a run in the fourth on a sacrifice fly by Kevin Chaimowitz and scored three times in the fifth. Chris Symington roped a two-out triple to right field and scored on a single by Jack Koch, before back-to-back doubles by Joey Palko and Colin Kelly pushed the Dutchmen to a 4-1 lead.
RIT started the comeback with two runs in the seventh, started by a lead-off walk by Libby and another by Kyle Watson (Liverpool, NY/Liverpool) with one out before Kyle Poorman (Lebanon, PA/Cedar Crest) knocked a two-out, pinch-hit double to the right-centerfield gap.
The Tigers took a 5-4 lead with two more runs in the eighth. Patrick Backall drew a one-out walk and advanced to second on a two-out Libby single up the middle before Luke McNamara (Harrisburg, PA/Central Dauphin) drew a walk to load the bases. Watson tied the game with an RBI walk before Brooks Vertoske (Horseheads, NY/Horseheads) was hit by a pitch to bring home Libby with the go-ahead run.
Union tied the game in the top of the ninth following a lead-off walk by Matt Toy. Pinch-runner Joe Panuccio eventually came around on an RBI single to right by Palko, who finished the game 4-for-5, with two runs scored and two batted in.
Randy Dodig (Saugerties, NY/Saugerties) led off the bottom of the ninth with walk and stole second before advancing to third on a long fly-out to right field by Chris Reilly (Beachwood, OH/Beachwood). Libby smacked a two-out hit off the base of the centerfield wall to bring home Dodig for the deciding run.
Jon Opalewski (Rockaway, NJ/Morris Knolls) earned the relief victory, holding Union to two hits and one run over the final three innings while striking out four batters.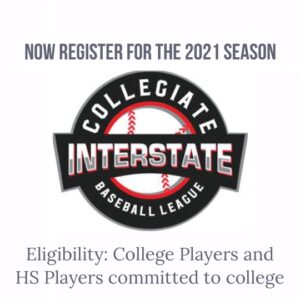 GAME 1 – Union 6, RIT 1
Union broke a scoreless tie with three runs in the third before plating two more in the fourth and another in the fifth.
RIT scored its lone run in the fifth after Vertoske led off with a double just inside the left field line and advanced to third on a ground-out by John Bagley (Rochester, NY/Churchville-Chili). Dodig grounded out to third to plate Bagley.
Tiger starter Jack Leahey (Warwick, NY/Warwick Valley) took the loss, allowing six runs on eight hits in five innings, striking out seven while walking six.
WHAT'S NEXT
Union hosts RIT tomorrow (April 18) for a Liberty League doubleheader scheduled to start at 1:00 p.m.