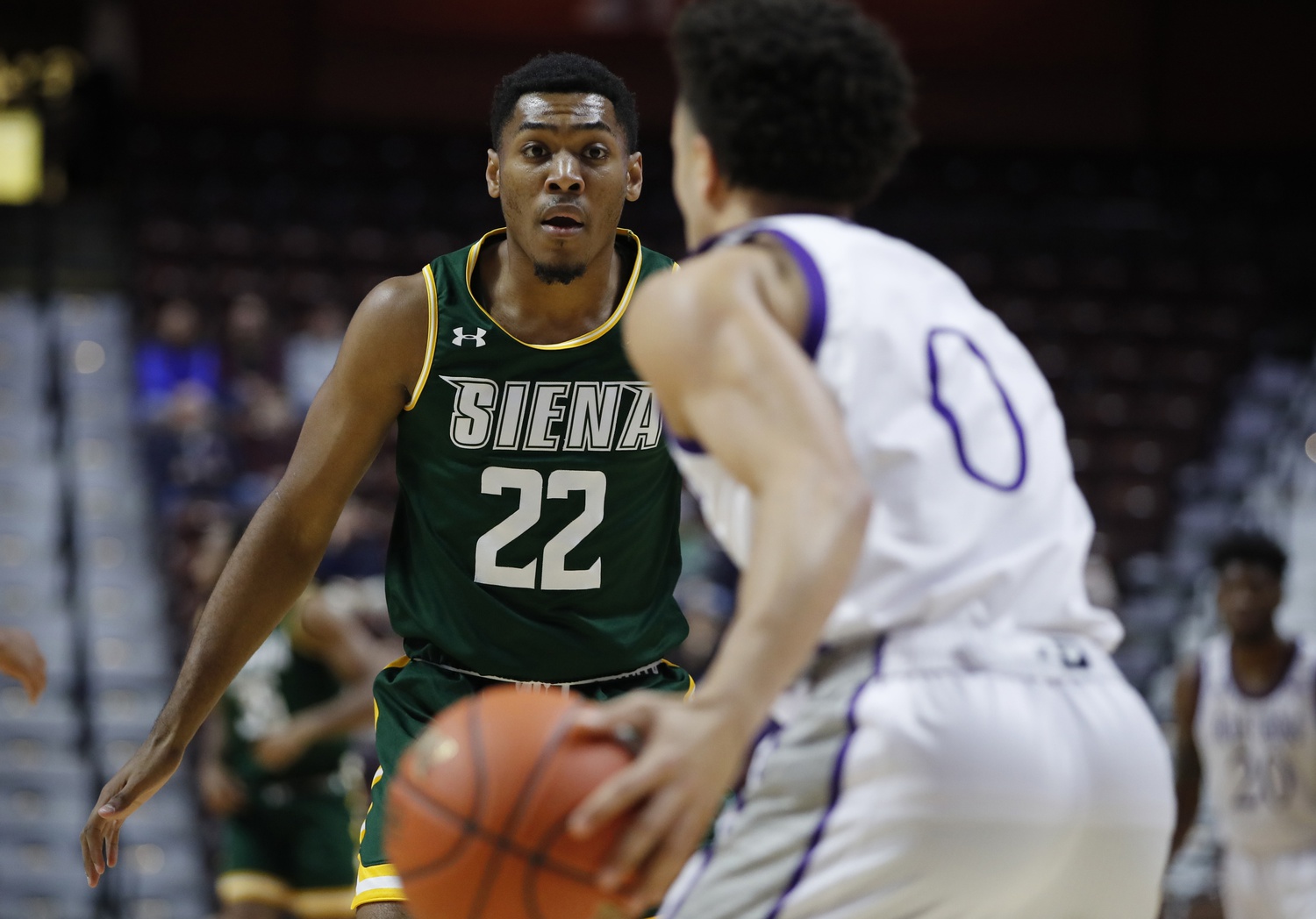 Courtesy of SienaSaints.com
ATLANTIC CITY, N.J. — Junior guard Jalen Pickett (Aquinas) earned First Team All-MAAC acclaim once again.
The unanimous MAAC Preseason Player of the Year after being named the 2019-20 MAAC Player of the Year, Pickett joins Marcus Faison (1997-00) as the only players in Siena Men's Basketball history to earn three career First Team All-MAAC selections.  The Rochester, New York star currently leads the MAAC in both assists (4.8) and assist-to-turnover ratio (2.21). Pickett also stands third in minutes (35:57), eighth in blocks (1.15), and 10th in scoring (12.9).
Pickett is eligible to be named the 2020-21 MAAC Player of the Year when the honor is announced Wednesday at 11:15 a.m.