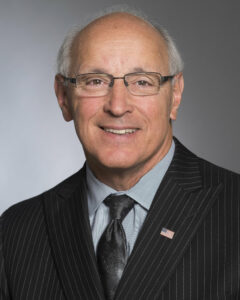 Courtesy of RITAthletics.com
ROCHESTER, N.Y. – Rochester Institute of Technology executive director of intercollegiate athletics Lou Spiotti Jr. announced he will retire this summer. The nation's longest tenured intercollegiate athletic director, Spiotti will depart following nearly 47-years of service at RIT, including the last 41 managing the athletics department.
"For more than four decades, Lou Spiotti has put his heart, mind, and soul into building RIT Athletics into a nationally recognized best-in-class program," said RIT President David Munson. "He has served as a role model for thousands for NCAA student-athletes. While RIT Tigers have won national championships and conference championships, Lou's legacy will be one of building a culture of character and integrity."
Spiotti arrived at RIT in 1974 as head football coach before being tapped to lead the department in 1980. RIT experienced unprecedented success and growth during his tenure, expanding from 15 programs (10 men, five women) to 24 (12 for both men and women), including two Division I ice hockey teams, as well as over 650 student-athletes and staff.
"Lou is a consummate example of class, integrity, and professionalism," said Sandra Johnson, senior vice president for Student Affairs. "His can-do demeanor, unwavering commitment to our student-athletes, and collaborative pursuit of excellence on and off the field is the backbone of our outstanding intercollegiate athletic program.  It has been a privilege to work with Lou and to learn from someone who approaches everyday with the mindset of 'how can we make the experience of our student athletes outstanding?'"
RIT teams have achieved national prominence under Spiotti's watch. The men's hockey team won a Division II national championship in 1983 and added a Division III crown two years later. The women's hockey team also won a Division III national championship in 2012.

Spiotti oversaw the transition of both hockey programs to the Division I level. The men made the jump in 2005, playing their way to the NCAA "Frozen Four" only five years later. The women made their move in 2013 and promptly won back-to-back College Hockey America (CHA) conference championships in their first two seasons of Division I play.
"It has been an absolute honor to know and work alongside Lou for upwards of 40 years. He is an exceptional leader and a dedicated professional, who has always cared deeply about each and every one of his student-athletes and his guidance has had a positive impact on the growth of our leagues," said Bob DeGregorio, Commissioner of Atlantic Hockey and College Hockey America. "He is a man of honesty and integrity and his presence will be missed moving forward. I congratulate Lou on his retirement and I wish him and his wife Lynn the very best in the future."​
Spiotti also watched the Tigers achieve unprecedented Division III success. RIT teams totaled 41 conference championships during the last 20 years, transitioning to the Liberty League in 2011 after 10 seasons in the Empire 8.
RIT teams and individuals have enjoyed national prominence on a regular basis. Men's lacrosse has established itself as a Division III power, clinching 10-straight conference championships and NCAA Tournament appearances, including national runner-up finishes in 2013 and 2017. The women's basketball team played in three-straight NCAA Tournaments from 2017-19, leading multiple other programs that have competed in the NCAA Championships through the years.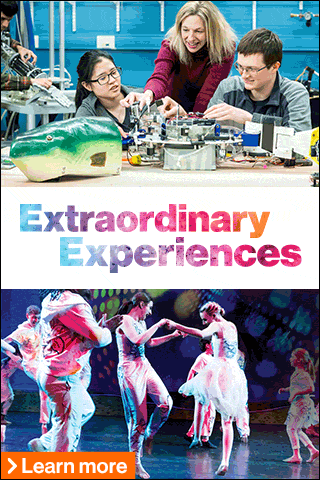 "Lou Spiotti has been a terrific partner and valued member of the Liberty League, always putting student-athletes first," said Liberty League Commissioner Tracy King. "Lou leaves an incredible legacy with what he's been able to build at RIT, having touched the lives of a countless number of students, staff and coaches over an amazing 47-year career. He's been a great friend and mentor – I will always be thankful for his trusted advice and insight. I wish him great health and happiness as he enters this next chapter."
Academic success was always as important to Spiotti as athletic success, reflected in the athletic department cumulative grade point average regularly exceeded that of the overall student body. RIT student-athletes won innumerable conference and national academic awards during Spiotti's tenure, including 52 Academic All-America certificates.
Spiotti spearheaded multiple athletic facility upgrades through the years, including the completion of the 4,300-seat Gene Polisseni Center in 2014. He has also driven recent projects, including a new stadium for lacrosse and soccer, a new track & field facility as well as baseball and softball field renovations that will be getting off the ground in the coming year.
"I am so proud and fortunate to have been part of such an incredible success story, the RIT rise to greatness," said Spiotti. "Never in my wildest dreams did I ever think I would be in one place for so long and love it so much. RIT Athletics is about character, integrity, and greatness. I am so proud of what we have done together to put RIT Athletics on the map. And, I am sure that our best days are ahead of us."
Spiotti helped steer many of the conferences RIT was a member of, serving as president of the Empire 8, the United State Intercollegiate Lacrosse Association (USILA) and as well as on the Atlantic Hockey Board of Directors, including a term as chair of the executive committee.
Continued Spiotti, "I won't look back. Only forward to great opportunities and challenges ahead for RIT, RIT Athletics and for myself. Our work is never over. I am thankful for the thousands of student-athletes, the many alumni and supporters and our dedicated and passionate coaches and staff. Thank you, RIT!"
A Rochester native, Spiotti was an All-American football player at Aquinas Institute and was also a multiple title-winning boxer. He went on to a standout football career at Ithaca College where he was a member of the 1965 team that finished as the only undefeated team in program history. He then joined the U.S. Navy in 1969, serving as the Director of Athletics for the Atlantic Fleet in Newport, R.I.
For his body of work as an athlete, coach and administrator, Spiotti has earned induction into seven sports Halls of Fame, including Aquinas Institute, Section V Football, Frontier Field Walk of Fame, Ithaca College Athletics Hall of Fame, RIT Sports Hall of Fame, the Rochester chapter of the Italian-American Sports Hall of Fame and the Adult Recreation Association of Rochester Hall of Fame.
Spiotti lives with his wife, Lynn, in Greece, N.Y. They have two daughters (Lisa and Kristen) and three grandchildren (Dylan, Drew and Alexandra).
A national search for RIT's next executive director of intercollegiate athletics will commence in the coming months.