Courtesy of UBBulls.com
BUFFALO, NY – For the second straight season, University at Buffalo women's basketball sophomore guard Dyaisha Fair (Edison Tech) has been named to the midseason watch list for the Becky Hammon Mid-Major Player of the Year Award, as announced by Her Hoops Stats on Wednesday morning.
The Becky Hammon Award was first awarded in 2020, with South Dakota's Ciara Duffy being named the inaugural winner. This year's midseason watch list includes representation from 14 teams and 10 conferences.
The Mid-American conference is well represented on the 15 player list as Central Michigan's Micaela Kelly, Bowling Green's Lexi Fleming and Ohio's CeCe Hooks and Erica Johnson join Fair from the MAC.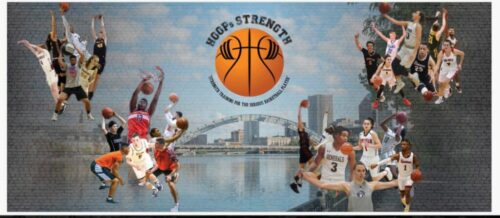 The Rochester, NY native is currently ranked 22nd in the nation in scoring (22.4 ppg) while also averaging 6.4 rebounds, 5.8 assists and 2.8 steals per game. She also ranks in the top 20 nationally in assists (46), assists per game (5.8), free throws made (45) and attempted (58) and final points (156).
To be eligible for this award, players must compete in one of the 26 conferences deemed to be "mid-major." Her Hoop Stats will announce the 10 semifinalists for the award in February, with five finalists being announced in early March. The winner will be announced in late March.
2021 Becky Hammon Award Midseason Watch List
Lexi Fleming                    Bowling Green
Dyaisha Fair                    Buffalo
Micaela Kelly                   Central Michigan
Iimar'i Thomas                Cincinnati
Kierstan Bell                    FGCU
Jill Townsend                  Gonzaga
Macee Williams              IUPUI
Bianca Millan                  Maine
Anastasia Hayes             Middle Tenn. St.
Cece Hooks                    Ohio
Erica Johnson                 Ohio
Nancy Mulkey                 Rice
Hannah Sierven              South Dakota
Kionna Jeter                    Towson
Chelsey Perry                 UT Martin