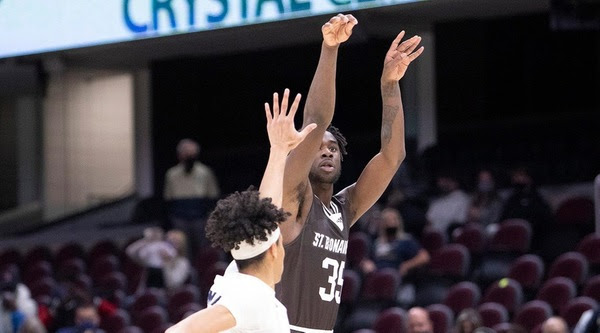 Courtesy of GoBonnies.com
ST. BONAVENTURE, N.Y. – Sophomore forward Justin Winston has announced his intention to leave the St. Bonaventure men's basketball program. He informed the coaching staff of his decision following the holiday break and intends to transfer.
As a freshman, Winston appeared in 31 games including 28 starts, averaging 8.7 points and 3.4 rebounds. He had logged minutes in both games this season, averaging 3.0 points and 1.5 rebounds.
"We are disappointed that Justin has made this decision, but we wish him the best in his future endeavors," Bonnies head coach Mark Schmidt said.