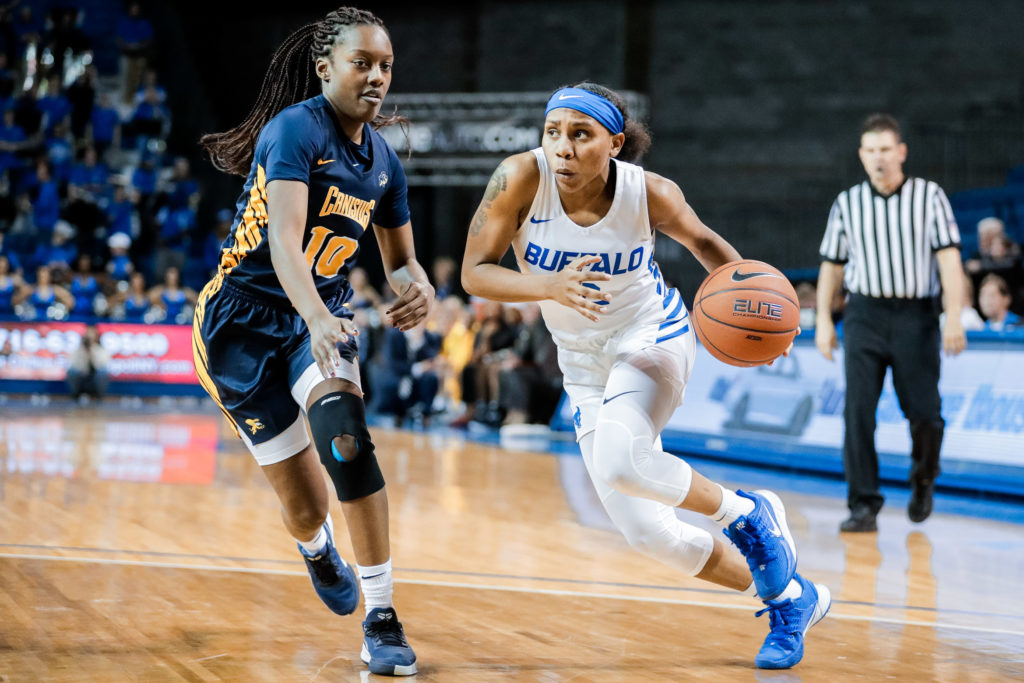 Courtesy of UBBulls.com
SPRINGFIELD, MA. – Former Edison Tech standout and current University at Buffalo women's basketball sophomore guard Dyaisha Fair has been named to the Nancy Lieberman Award watch list, as announced by the Basketball Hall of Fame on Monday afternoon.
Now in its twenty-second year, the award recognizes the top point guard in women's NCAA Division I college basketball. A national committee of top college basketball personnel determined the watch list of 20 candidates. To be considered for this prestigious award, candidates exhibit the floor leadership, play-making and ball-handling skills of Class of 1996 Hall of Famer Nancy Lieberman.
Fair is one of three Mid-American Conference players on the list. Micaella Kelly from Central Michigan and Ohio's CeCe Hooks join Fair from the MAC.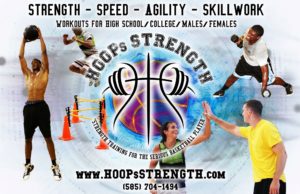 Fair was named 2020 MAC Freshman of the Year and was a Second Team All-MAC selection last season. The Rochester, NY native put together one of the most impressive rookie campaigns in program history as she finished the season ranked fourth in the nation in scoring (22.0 ppg), while also ranking third in final points (660), 20th in steals per game (2.8) and 21st in total steals (83). Additionally, she finished in the top 10 in nine statistical categories on UB's single-season records list.
"To be named to a watch list named after Nancy Lieberman is a privilege," said Buffalo women's basketball head coach Felisha Legette-Jack. "I watched Nancy growing up and she was an incredible player with a vast skill set. To have Dyaisha mentioned with the others on the list as someone who emulates Nancy says a lot about our young woman from the state of New York. Dyaisha is a joy to watch every day in practice. She shoots it well, gets to the basket, rebounds, she does it all. I truly believe she is one of the best players I've coached at any level."
Fair averaged 33.5 points and 10.0 rebounds per game during her senior season at Edison. She topped the 2,000 point mark for her high-school career.
College basketball fans are encouraged to participate in Fan Voting presented by Dell Technologies in each of the three rounds. In early February, the watch list of 20 players for the 2021 Nancy
Lieberman Point Guard of the Year Award will be narrowed to just 10. In early March, five finalists will be presented to Ms. Lieberman and the Hall of Fame's selection committee.
The winner of the 2021 Nancy Lieberman Award will be presented April 9, 2021, along with the other four members of the Women's Starting Five. Additional awards being presented include the Ann Meyers Drysdale Shooting Guard Award, the Cheryl Miller Small Forward Award, the Katrina McClain Power Forward Award and the Lisa Leslie Center Award, in addition to the Men's Starting Five.
For more information on the 2021 Nancy Lieberman Award and the latest updates, log onto www.hoophallawards.com and follow @hoophall and #LiebermanAward on Twitter and Instagram. Starting Five Fan Voting presented by Dell Technologies will go live on Friday, November 13.
2021 Nancy Lieberman Point Guard of the Year Award Candidates*
| | |
| --- | --- |
| Destiny Slocum | Arkansas |
| DiDi Richards | Baylor |
| Dyaisha Fair | Buffalo |
| Micaela Kelly | Central Michigan |
| Paige Bueckers | Connecticut |
| Tiana England | Florida State |
| Ali Patberg | Indiana |
| Tra-'Dayja Smith | Longwood |
| Hailey Van Lith | Louisville |
| Amy Dilk | Michigan |
| Myah Taylor | Mississippi State |
| Raina Perez | NC State |
| Cece Hooks | Ohio |
| Diamond Johnson | Rutgers |
| Nevena Dimitrijevic | St. Francis – Brooklyn |
| Tiana Mangakahia | Syracuse |
| Lauren Heard | TCU |
| Kyra Lambert | Texas |
| Dru Glyten | Utah |
| Katia Gallegos | UTEP |
*Players can play their way onto and off of the list at any point in the 2020-21 season