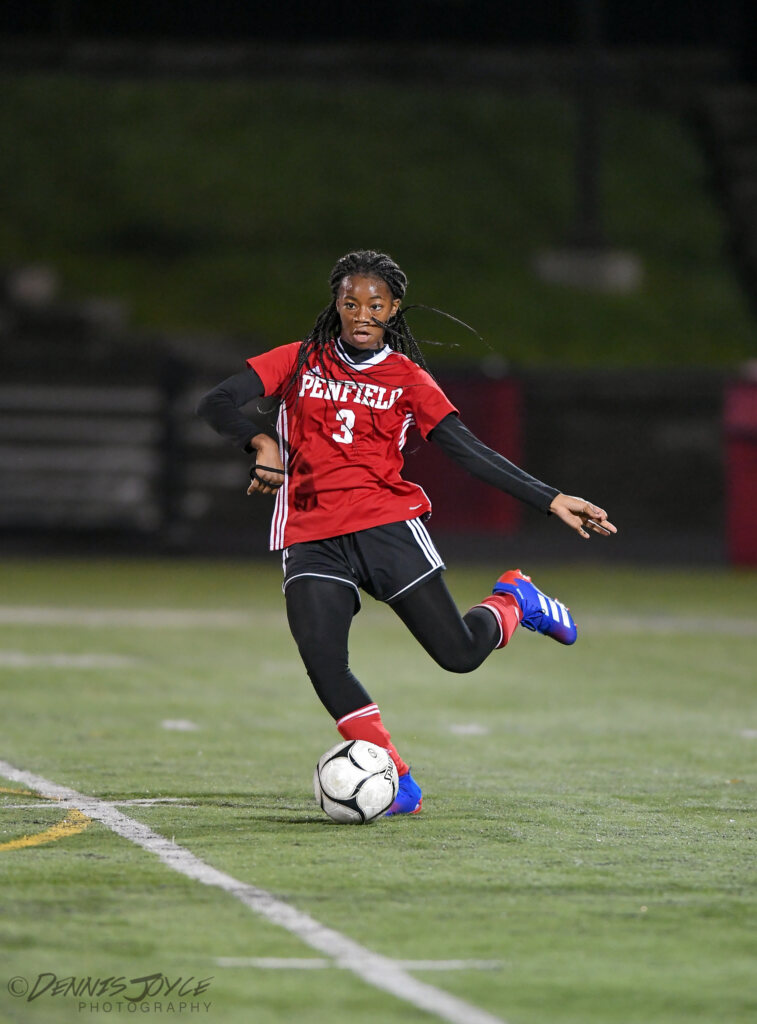 By PAUL GOTHAM
PENFIELD, N.Y. — Courtney Felton responded with a shrug of the shoulders.
That's the only reaction, the Penfield Patriot junior could muster after she found the back of the net with 9:33 remaining in regulation.
"I touched it a little bit, but I guess a little bit goes a long way because it ricocheted off and went into the net," she said of her goal which proved to be the game winner in Penfield's 2-1 victory over Rush-Henrietta.
"I was just trying to get a touch on it and it worked. It came to me this time and went in."
71' Courtney Felton goes near post with the redirect to give @PenfieldSoccer a 2-1 lead. pic.twitter.com/f12pT7XHJR

— Paul Gotham (@PickinSplinters) October 23, 2020
Felton's first marker of the season highlighted a late-game push by the Patriots.
"I thought the last 20 minutes of the game we really stepped up and started putting some pressure on them," Penfield head coach Libbie Tobin said. "I was really happy with the effort."
After Rush-Henrietta's Oumou Donzo leveled the match in the 49th minute, Penfield responded with an offensive surge that yielded a pair of corner kicks.
VIEW MORE DENNIS JOYCE PHOTOS HERE. 
Minutes later, Grace Hansen hit the opposite post from the left side. The senior midfielder then made another run to set up a cross on which Felton and Alice Marchese both had chances to convert.
A free kick followed that before Felton redirected Anna Carpenter's corner kick from the right side.
"Courtney did a great job coming up with that goal," Tobin noted. "She always puts a lot of pressure. Everybody just works hard for each other. You can't say it's one person. It's definitely a team effort. We get in that final third, everybody presses up to just go for it."
And that team effort includes a deep bench.
"We've got a lot players who can contribute. We try to use a lot of players to try keep fresh legs. I think it helps us in terms of our fitness and endurance. That is definitely part of our game plan to try to keep fresh legs out there."

Carpenter set up the game's first goal with a brilliant lead through the Rush-Henrietta backline that caught Camryn Bales in first stride. One-on-one with R-H keeper Eva DiDomenico, Bales went near post for her first goal of the season.
35' Anna Carpenter threads the needle for Camryn Bales 1-0 @PenfieldSoccer pic.twitter.com/eJuNi0EEDS

— Paul Gotham (@PickinSplinters) October 22, 2020
Penfield's game plan also included an effort to keep Rush-Henrietta's frontline in check.
"We definitely were very aware of their threats up top," Tobin stated. "Julia (Polvino) and Kendal (Scanlon) were both marking. Eva (Elliot) was pinching in and helping. Anna Young and Kacie (Salva) were along the other side."
Donzo, who scored 19 goals a year ago, tallied twice in the Royal Comets (2-3-0) recent 3-2 win over Webster Schroeder. Teammate Avery Roberts had a pair of markers in R-H's 3-1 win over Victor earlier in the season.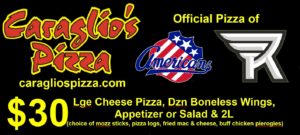 "We really tried to keep as compact as possible in the back to help," Tobin added. "You need two defenders on the ball. We did a really good job of staying organized and together to help each other."
Paytyn Crane made fives saves in the win. DiDomenico collected nine stops.
59' Paytyn Crane denies Courtney Rowe to keep the match level. pic.twitter.com/IK2BMFlIqt

— Paul Gotham (@PickinSplinters) October 22, 2020
The win was the third straight for Penfield (3-2-0).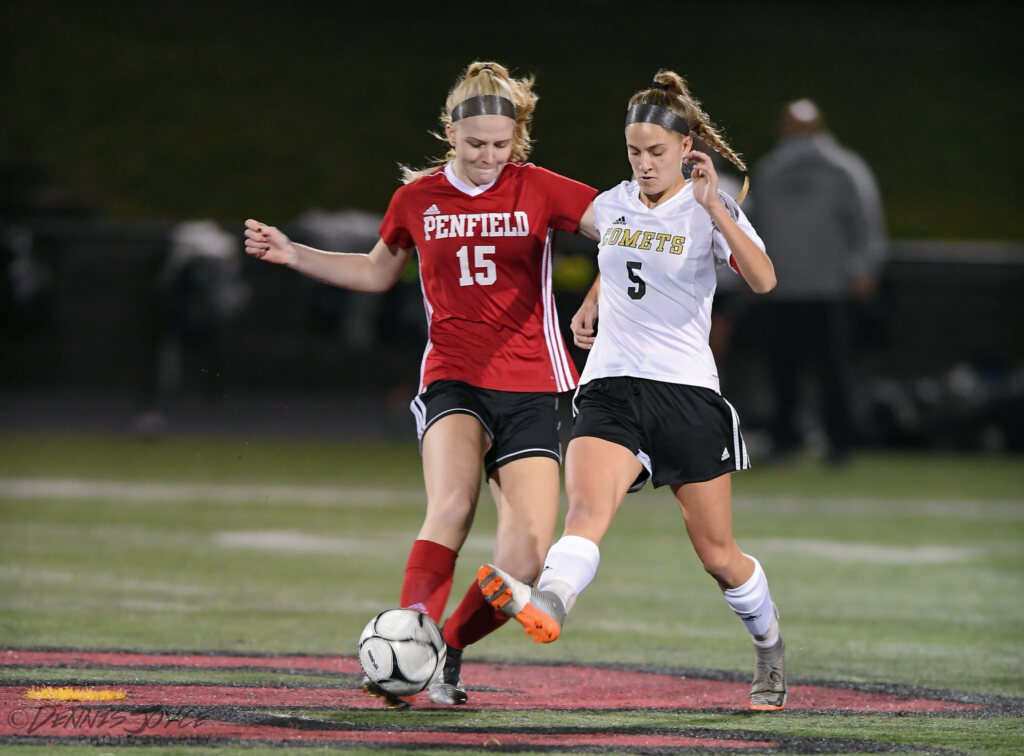 "We're still learning about ourselves and still trying to get our young players some game experience. I think we're coming together nicely."
Rush-Henrietta hosts undefeated Hilton on Saturday. The Patriots take on Webster Schroeder.
"In Division I they're all difficult," Tobin said of the Monroe County league. "You got to be ready to play every night."