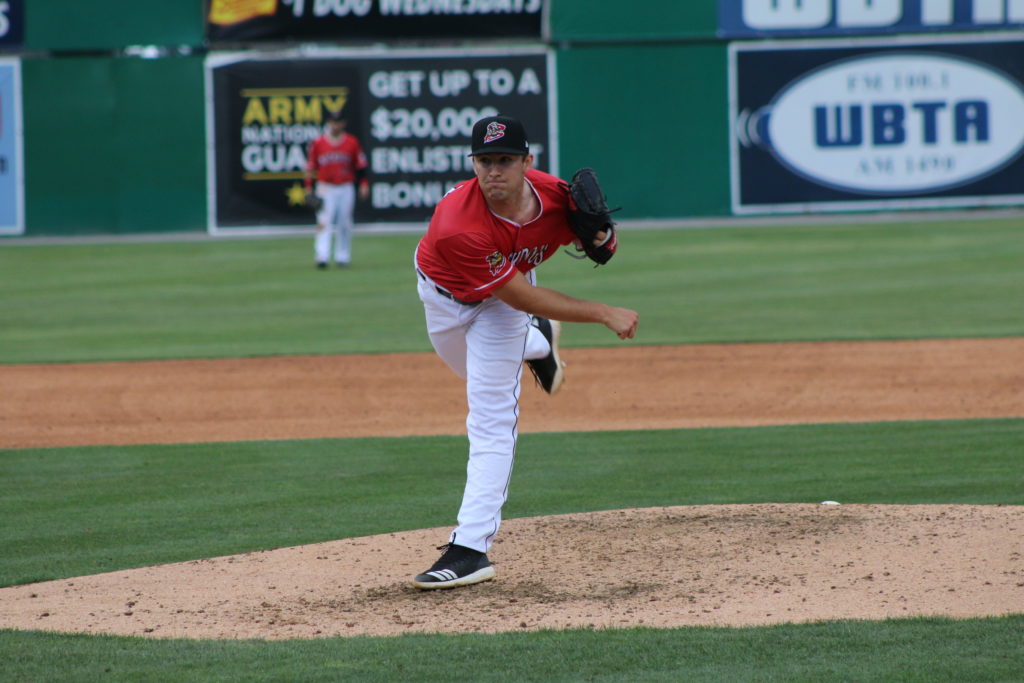 Courtesy of Muckdogs.com
LOWELL, Mass. – The incredible, award-winning and division championship season for Batavia Muckdogs came to an end Friday night as the Muckdogs fell to the Lowell Spinner, 4-3 in extra innings.
Lowell (Red Sox) will take on Brooklyn (Mets) in the New York-Penn League best-of-three championships. It was a banner year not just for the Muckdogs, but the entire Miami Marlins minor league system.
There was one tough call against the Muckdogs  in the bottom of the sixth with two outs. Batavia appeared to strikeout the final batter of the inning but the umpire believed the batter did not swing and the next pitch resulted in a RBI single tying the game.
Batavia finishes the season as Pinckney Division Champions and won Field of the Year from the New York-Penn League, an honor which will be presented again during the minor league winter meetings and awards.