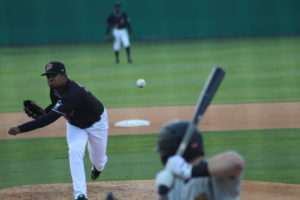 Courtesy of Muckdogs.com
BATAVIA – The Batavia Muckdogs lead i the New York-Penn Pickney Division is down to a half game after a 9-3 loss to West Virginia on Friday night.
Batavia is on the road for three games starting Saturday at Mahoning Valley then the all-star break before returning to Dwyer Stadium on August 22 to host State College.
Batavia is 34-26 and West Virginia is 33-26.