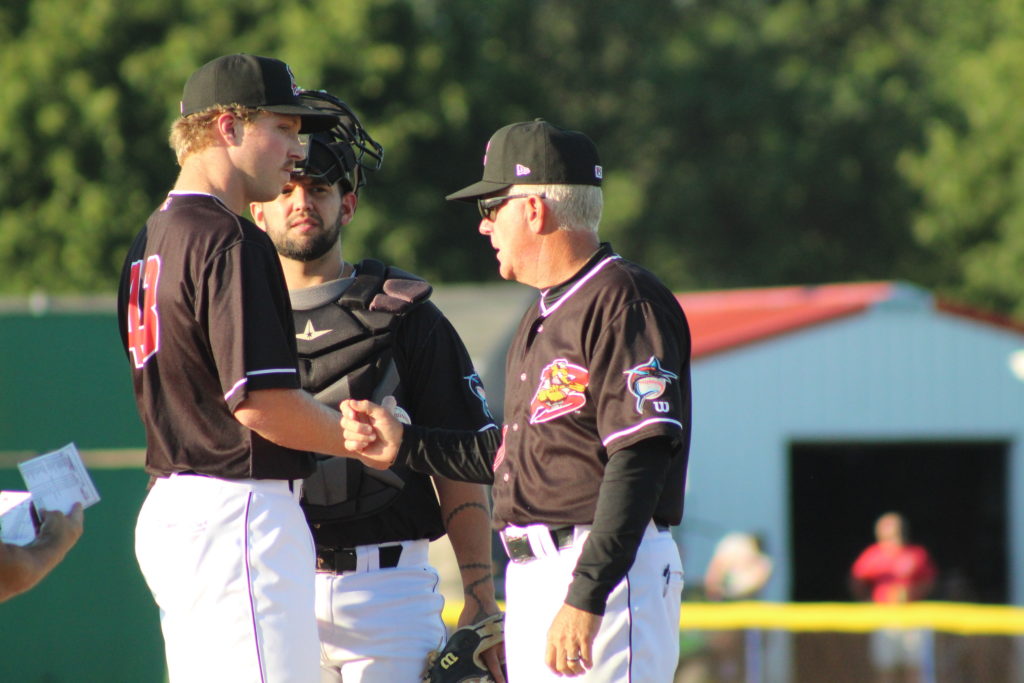 Courtesy of Muckdogs.com
BATAVIA – Just a day ago, the Batavia Muckdogs were in danger of losing the lead in the New York-Penn League Pinckney Division.
However, back home at Dwyer Stadium, the Batavia pitching staff and clutch hitting led the Muckdogs to a 5-0 shutout of Mahoning Valley Sunday.
With the win and a West Virginia loss, Batavia (33-23) now has a 3.0 lead in the division.
Steele has now thrown 13.2 innings with 22 strikeouts, no runs allowed, 11 hits, one walk and a 0.88 WHIP to go along with his 0.00 ERA.
Hernandez not only handled the four pitchers for a shutout but had a basest and scored a run.
"I'm just taking it one pitch at time and trying to hit the ball hard," said Hernandez. "We are in first place, there is no better feeling than winning. It's always a great day when you get a shut out, that means it's a combination of defense and pitching … it was a great day for us Muckdogs."
Orr finished 2-for-4 with two runs, his 13th RBI and increased his NYPL leading average to .384.
Not only did West Virginia (29-25) lose, but State College (27-28) in third place lost and Mahoning Valley (25-30) is in fourth.
The Muckdogs have five game left in this home stand, taking on Mahoning Valley Monday and Tuesday with games at 7:05 p.m. all week.