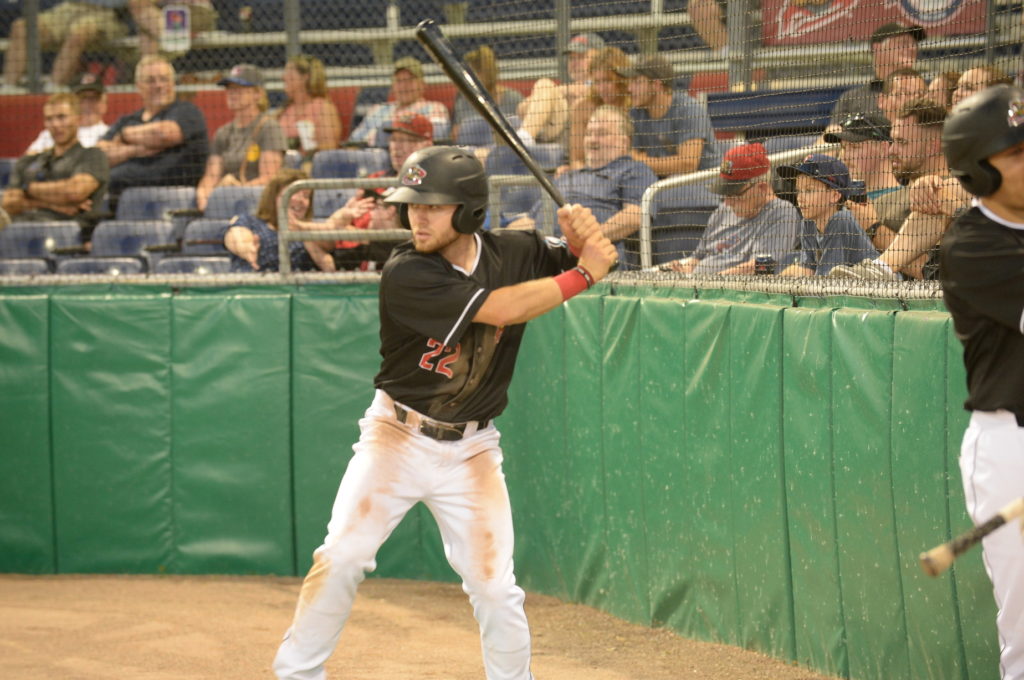 Courtesy of Muckdogs.com
Wednesday night, Orr made the ValleyCats pay. With one out in the ninth inning and Batavia trailing, 5-4, Orr laced a two-run single to left and the Muckdogs held on to win, 6-5.
It is the third straight win for the first place Muckdogs who are 27-18. The Muckdogs had a lot of help as the three teams chasing Batavia for first place in the New York-Penn League Pinckney Division all lost on Wednesday.
West Virginia (22-21) now trails Batavia by four games, Mahoning Vally trails by five along with State College and Auburn. The only team to win on Wednesday in the Division was 15-29 Williamsport.
Orr, a left-handed outfielder who was drafted in the 10th round this year by the Marlins out of Wright State, hit third in the lineup Wednesday and went 2-for-4 with three RBI, a run and a walk. Orr, who has 20 stolen bases on the season, is hitting .368.
Strunc (run), catcher Andres Storms (double, run) and Rosario all had hits.