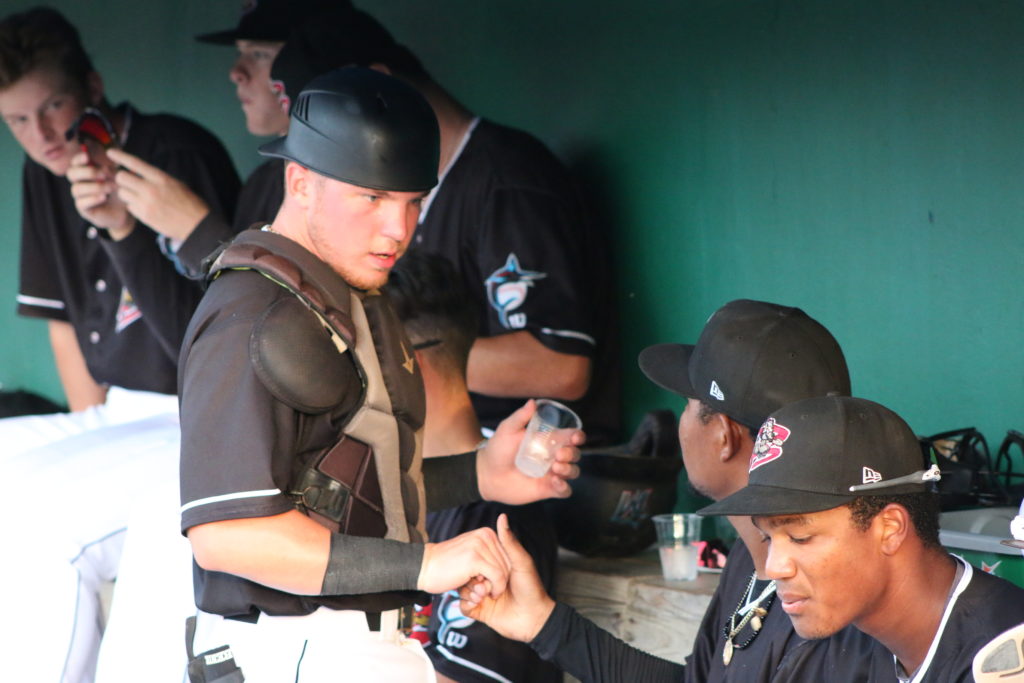 Courtesy of Muckdogs.com
The Muckdogs improved to 22-12 with a 7-2 win over the Mahoning Valley Scrapper to keep their firm hold of first place in the New York-Penn League Pinckney Division.
Turner, a 39th round draft pick of the parent-club Miami Marlins in 2018 out of Long Island University, finished 3-for-4 with a run, but his big hit was the bases-clearing hit to the right-center fence.
"I was just trying to get something to hit, something I could put in play and get it up the middle," said Turner. "We didn't need three runs, we needed one or two but I was fortunate to get it up the middle and bring the runs in."
Frias improved to 3-1 throwing 5.2 innings with eight strikeouts and gave up just one hit and walked three. He now has a 2.02 ERA.
"With a guy like Frias on the mound, he is going to hold us there for a long time, he is going to keep throwing up zeros," said Turner. "We know it's going to take one inning, we have so many good guys the lineup, if he could just hold us there and we knew he would."
It was Wilmot Cancer Institute of Batavia's Cancer Survivors Night and the crowd impressed Turner.
"It's unbelievable. It's the whole reason you play. When you are playing for a team like this, it makes coming to the ball park fun every day," said Turner. "We're 40 games in, we've been here since spring training in February and March, we have a winning ball club, and the fans coming out. The fans are excited every day and it makes you want to be here and play that much harder for not only all these fans coming out, but also the guys around you. It's been great."
The Muckdogs have two more home games in this series.