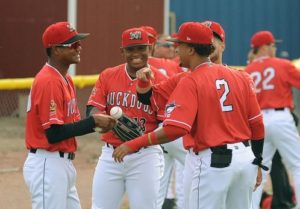 Courtesy of Muckdogs.com
Because of two straight losses, he had to sit and watch.
Brabrand, a ninth round draft pick this year by the Miami Marlins out of Liberty University, is now 6-for-6 in save opportunities as he threw a scoreless seventh.
Batavia (18-11) maintained a first-place lead over West Virginia in the New York-Penn League Pinckney Division and has a chance to win the series Monday.
The team is also home on July 20, 21 and 22 against Mahoning Valley (Cleveland Indians).