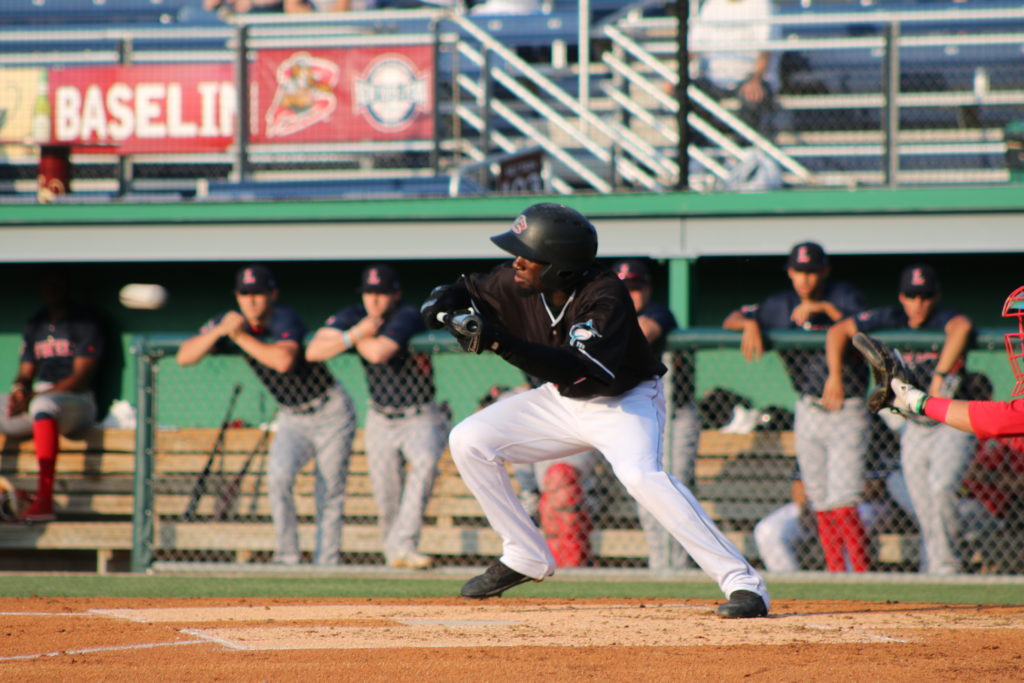 Courtesy of Muckdogs.com
BURLINGTON, VT. – The Batavia Muckdogs have played 19 games in 19 days, and the long road trip from Batavia to Vermont may have caught up with the hitters.
Batavia (17-11) fell to the Vermont Lake Monsters, 2-0 Saturday night in a game where both teams combined for five hits, the Muckdogs collected three of them.
How amazing has this season been for Smith II? He now has hit in 21 of 23 games he has played.During his 12-game hit streak, his lone at bat was an extra inning walk-off single to win a game for the Muckdogs.
The Muckdogs are at Vermont Sunday and Monday for 7:05 p.m. starts and after a travel day return home for two games to host the Auburn Doubledays, both at 7:05 p.m.