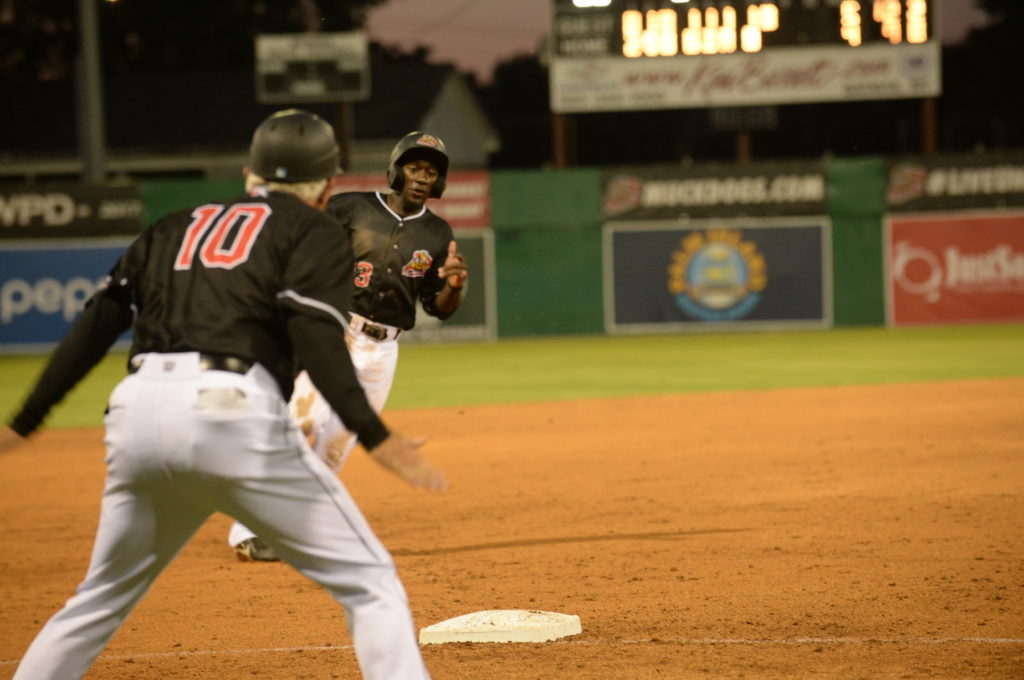 Courtesy of Muckdogs.com
Monday night, Smith raced out to the lead with a 5-for-6 performance to not only increase his average to .423 but lead the first place Muckdogs to a 14-2 win over the State College Spikes.
Batavia (15-8) pounded out 18 hits led by Smith, who also scored three runs, stole a base and collected an RBI. The lefty centerfielder is a 2-18 22nd round draft pick by the parent club Miami Marlins. He is a Starkvile, Mississippi naïve and was drafted out of Meridian CC.
Johnston, who is also a lefty outfielder, went 4-for-5, tripped two doubles with three RBI and three runs. He was taken by the Marlins in the 17th round of the 2019 draft out of Gonzaga and now has a .356 average.
The Muckdogs have now on 7-of-11 games and play one more game Tuesday night in State College at 7:05 p.m.
Coming Home: The Muckdogs return home to play Lowell on Wednesday as part of a three-game home stand (July 10, 11 and 12).