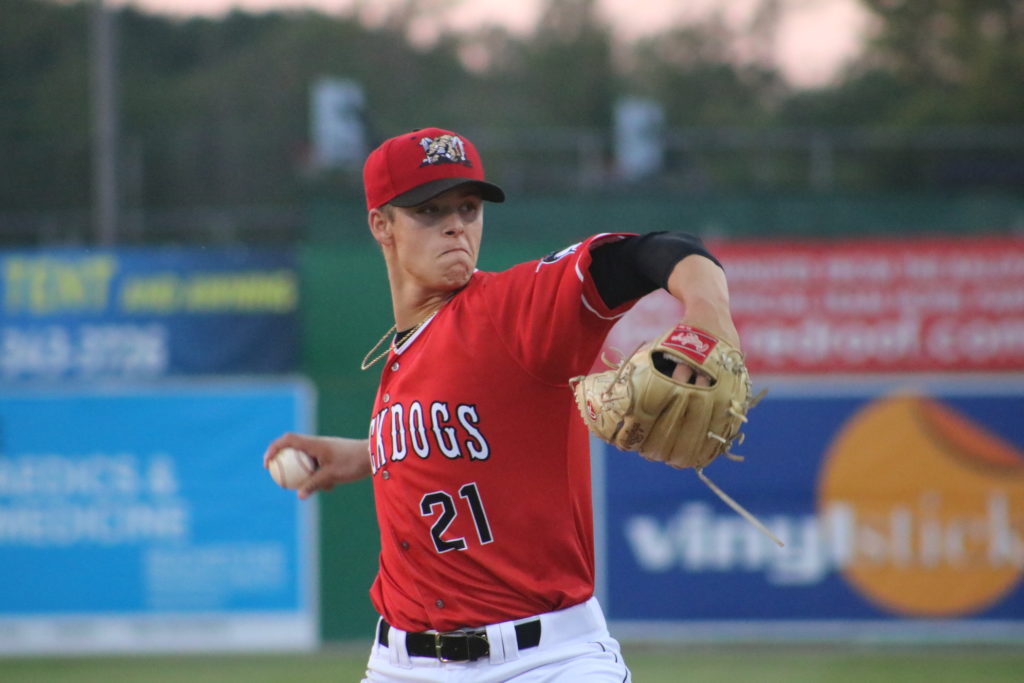 Courtesy of Muckdogs.com
BATAVIA – The Batavia Muckdogs remain in first place despite dropping the final game of a three-game series with the State College Spikes, 6-4 on Wednesday.
The paid crowd was 2,314, the largest crowd to see a game in two years.
The Muckdogs came from behind to win in extra innings on Monday, won a 1-0 thriller Tuesday, but fell short Wednesday with the winning run at the plate to win the series, 2-1.
Batavia (11-7) maintains a half-game lead over Mahoning Valley and State College.
David Pinsky had a big night at the plate for State College going 3-for-5 with a home run, double and three RBI.
Batavia will play seven games in six days at Auburn and State College before returning home to play Lowell on Wednesday, July 10 as part of a three-game home stand (July 10, 11 and 12).