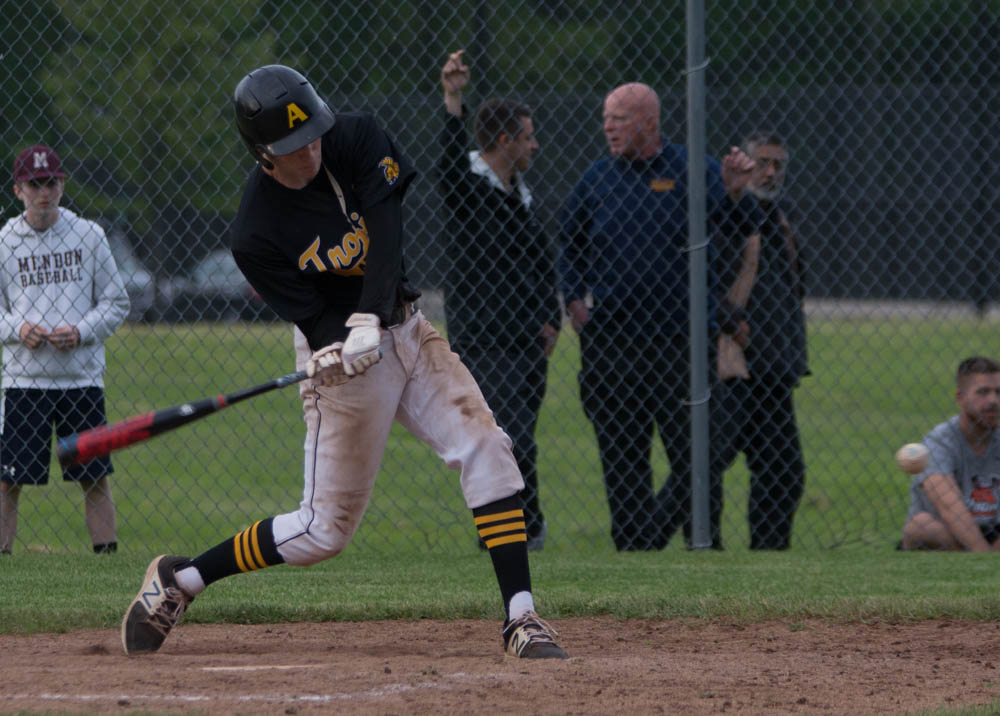 By KEVIN OKLOBZIJA
They had battled run for run, pitch for pitch and catch for catch for 9 1/2 innings on Thursday evening.
Top-seeded Greece Athena built a 3-1 lead before No. 4 Pittsford Mendon staged a two-out, two-run rally in the top of the seventh to force extra innings.
And thus, this Section V Class A1 semifinal continued. Through a scoreless eighth. Through a scoreless ninth. And through a scoreless top of the 10th.
Then, as the bottom of the 10th was about to begin, Greece Athena teammates tried to pump up Casey Saucke II for his lead-off at-bat.
Perhaps they sensed a little deja vu. They obviously hadn't forgotten that April 24 afternoon when, with one powerful swing of the bat, Saucke gave the Trojans a 7-5 walk-off win over Mendon with a mammoth two-run home run that sailed some 400 feet.
On Thursday evening they were asking for an encore.
"We said to him, 'OK, it's your time, hit it out,' " Athena senior relief pitcher Brandon Smith said.
Saucke's reply: "I told everybody I'll just be trying to hit it back up the middle."
Whatever.
Saucke's quick hands took his bat barrel down and out of the strike zone to hammer the first pitch he saw from Colin Smith — a good pitcher's pitch, Smith said — on a line over the fence in left field.
VIEW MORE SUE KANE PHOTOS HERE.
The home run provided Athena with the 4-3 walk-off win and the right to play for the sectional title against Canandaigua at noon on Saturday at Rochester Institute of Technology.
"He's a great player; he's different than all the other players," said Mendon coach Jeff Amoroso, whose club finished 14-8 after the heartbreaking loss.
The Vikings had been down to their last out when they overcame the two-run deficit in the seventh. Hudson Bockmier lined a two-run single to the gap. They also had played sparkling defense, highlighted by web gems from Jack Keagle (a diving catch in right after sprinting to his right in the third), Bockmier (an across-the-body diving catch in left-center in the seventh) and Cam Blauvelt (a slick snare at short in the ninth).

But their season ended — and Athena (20-2) moved on — with one swing of Saucke's bat.
"I was at third base (in the coaches' box) thinking, 'What am I going to tell these guys if we lose, how am I going to tell them how proud I am?' " Athena coach Jason Bunting said. "But they made sure we they didn't lose."
Smith was a big part of that. He took over from Saucke to start the seventh and, even though he allowed two unearned runs, shut down the Vikings in the eighth, ninth and 10th.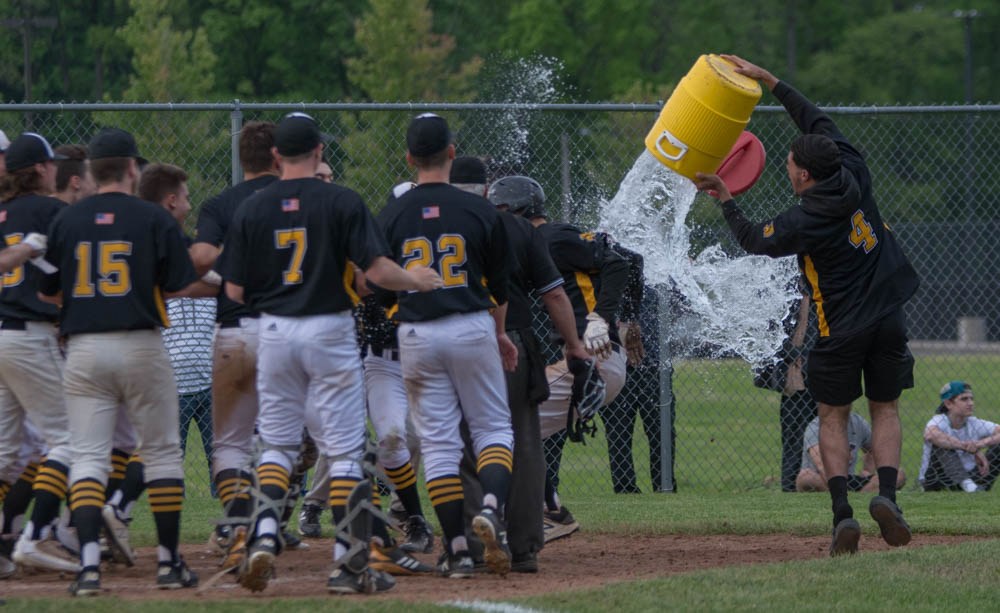 "It's obviously pretty frustrating (to lose the lead) but my parents, my coaches have always said, next pitch, next play. So I went out with the next-pitch mentality."
Said Bunting: "I had no doubt about that. I wasn't worried about him for a second."
Saucke finally ended the game on fifth plate appearance. He had been 2-for-2 with two walks (one intentional) in his first four times up.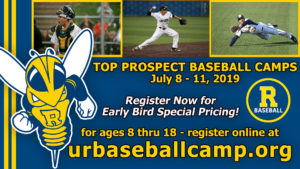 And even though he admits he sometimes has flashbacks to that April walk-off blast, he was only thinking base hit in the 10th.
"It just comes down to see the ball, hit the ball," he said. "I just wanted to hit the ball hard, just barrel it up."
Mission accomplished. He hit a sizzling drive down to left that maybe landed 10 feet behind the fence.
"I can't believe he hit it out," Amoroso said. "It was down and away and he golfed it right out."
As a result, Athena's super season continues.
"This team is resilient, they've battled all year," Bunting said. "They keep playing and keep playing and they play for each other."
And now they get to do it at least one more time.