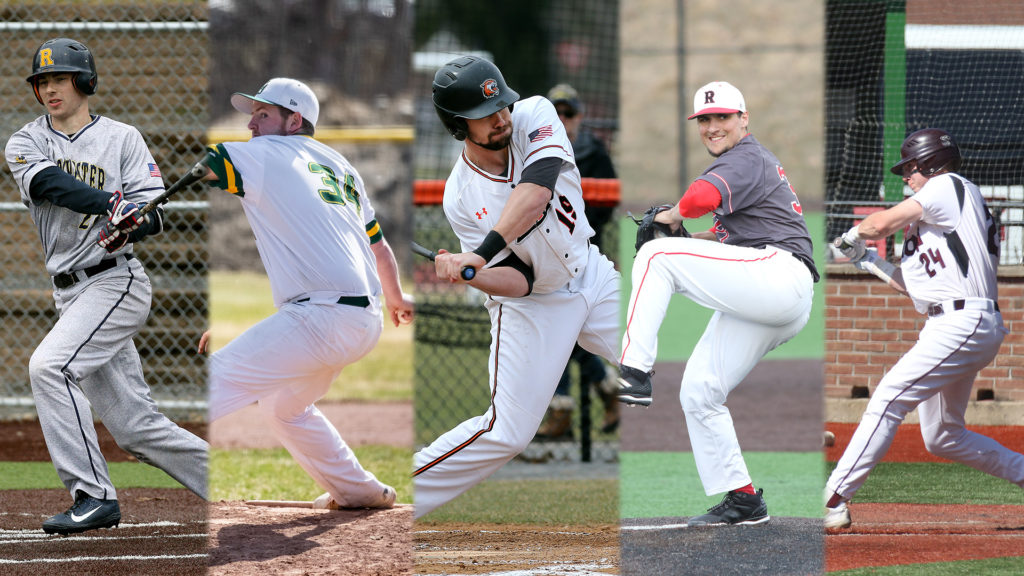 Courtesy of UofRAthletics.com
For the second consecutive season, the University of Rochester baseball team has secured the Liberty League regular season title and the right to host the conference postseason tournament at Towers Field within the Prince Athletic Complex.
The tournament is scheduled to run Thursday through Saturday, May 9-11 this season and features five teams in a double-elimination format following a wild card play-in game to open the competition.  The four other teams joining top seeded Rochester are No. 2 Clarkson, No. 3 RIT, No. 4 Rensselaer and No. 5 Union.
Four of the five teams are repeat tournament qualifiers, as Clarkson was the lone team not to play in the 2018 championships.  Last season, Union outlasted Rochester in a winner take all game seven of the tournament to claim the conference's automatic berth into the NCAA Division III Tournament.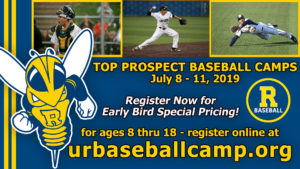 Games are slated to be played on Thursday and Friday at 11 am, 2 pm and 5 pm.  With Saturday's contests scheduled to start at noon and if necessary, 30 minutes following game one.
On Thursday, play opens with the wild card contest between RPI and Union, with the loser being eliminated from the tournament.  At 2 pm, Clarkson battles RIT, while Rochester gets the wild card winner in the 5 pm game.
Friday's schedule sees the losers from the 2 pm and 5 pm games the previous night play to stay alive in the 11 am contest.  The winners from Thursday's afternoon games meet at 2 pm Friday in an attempt to fast track their way into the championship round.  Friday's final game at 5 pm sees the 2 pm loser and the 11 am winner looking for a spot to take on the 2-0 team in the finals.
The 2-0 team will then just need one more win on Saturday to earn the tournament crown.  If the team with one loss wins the noon contest on Saturday, one final winner-take-all game will take place to decide the champion.
All games will be available via live stats and will be video streamed live on the Rochester Athletics All-Access page.