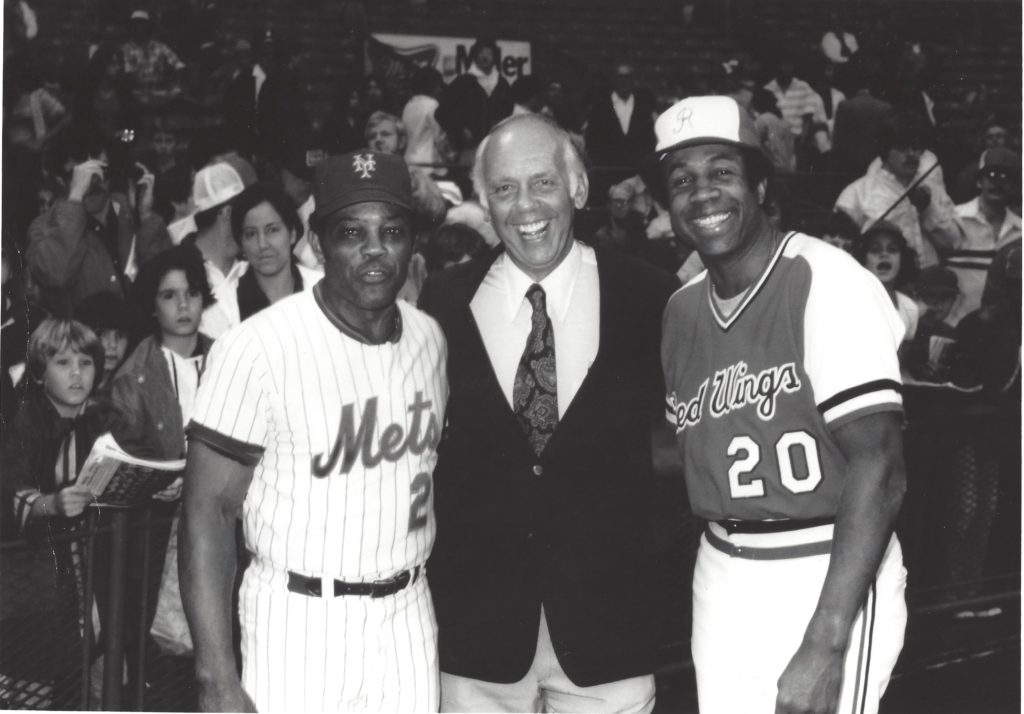 Courtesy of RedwingsBaseball.com
ROCHESTER, NY – Frank Robinson, who became the first African-American to manage in the big leagues and later managed the Rochester Red Wings, has passed away. He was 83.
"Frank was an icon in our industry, and a pleasure to know," Wings President/CEO/COO Naomi Silver said. "We knew him personally as an Oriole and a Red Wing manager, of course, but what we'll remember about him and appreciate most is for being a gentleman and always the consummate professional. He gave his life to the game and it is better because of him and we will miss him deeply."
Robinson officially took over the Red Wings on May 8, 1978 and led Rochester to a 58-64 record the rest of that season. He remains the only African-American manager in team history. His storied career as a player culminated with an induction into the National Baseball Hall of Fame in 1982, his first year on the ballot.
Robinson debuted in the big leagues in 1956 with the Cincinnati Reds and ended that season as the National League Rookie of the Year. He won NL Most Valuable Player with the Reds in 1961 and earned MVP honors in the American League in 1966 for the Baltimore Orioles after winning the Triple Crown. Robinson was named the World Series MVP that year as the Orioles beat the Los Angeles Dodgers. He won another World Series in 1970 as Baltimore beat Cincinnati. Over a 21-year MLB career, Robinson made the All-Star Game 14 times. He also received the Presidential Medal of Freedom from George W. Bush in 2005.
Robinson made history in 1975 as he became the first African-American to manage in the major leagues as a player/manager for the Cleveland Indians. He would manage four other teams in the big leagues including the San Francisco Giants (1981-84), Baltimore Orioles (1988-91), Montreal Expos (2002-04) and Washington Nationals (2005-06). He earned Manager of the Year honors in 1989 with the Orioles.