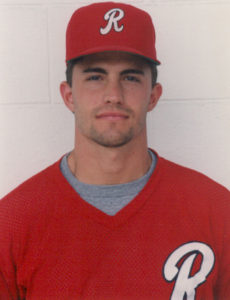 By PAUL GOTHAM
Former Rochester Red Wing Mike Mussina joined three other former greats that received election to the Major League Baseball Hall of Fame as announced, Tuesday.
Mussina, in his sixth year of eligibility, received 326 votes (76.7 percent) and will join Mariano Rivera, Roy Halladay and Edgar Martinez for this summer's induction.
In 21 starts over two years with the Red Wings, Mussina logged a record of 10-4 with an ERA of 2.72.
An 11th round pick by the Baltimore Orioles in the 1987 MLB Draft,  Mussina earned International League Most Valuable Pitcher in 1991 when he struck out 107 and walked 31 over 122.1 innings. The right-hander threw three complete games (19 starts), allowed 108 hits and held opposing hitters to a .235 average.
Mussina finished 270-153 over 18 seasons with the Orioles and New York Yankees. The Stanford University alum fanned 2,813 batters. He became the oldest pitcher to win 20 games for the first time in his career during the 2008 season at the age of 39. He won 15 or more games 11 times in his career and won seven Gold Glove Awards.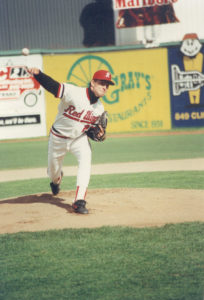 Nicknamed "Moose," Mussina finished top five in Cy Young voting on six different occasions and appeared in five MLB All-Star Games. Six different seasons the Montoursville, PA native recorded a fielding percentage of 1.000 and won seven Gold Glove Awards. He led the majors with 237.2 innings pitched in 2000. With the Orioles in 1995, he threw seven complete games and topped the majors with four shutouts. He averaged 226 innings pitched per season with two base on balls per nine innings and 7.1 strike outs per nine. He finished with a lifetime WHIP (Walks + Hits per inning) of 1.192.
A Red Wings Hall of Fame member, Mussina becomes the 26th person (player, executive or broadcaster) from Rochester's franchise to receive the game's highest honor.
A player must appear on 75 percent of the ballots cast to receive election. The cutoff this year was 319.
Rivera became the game's first player to receive a unanimous election.
Read the complete release from the National Baseball Hall of Fame here.
The quartet will be honored on July 22nd during the ceremony at Cooperstown, New York.
PLAYER/MANAGER     YEAR(S) IN ROCHESTER       YEAR INDUCTED
Alston, Walter                     1937, 1943-44                       1983
Brouthers, Dan                          1899                              1945
Conlan, Jocko                       1924-26                            1974
Ewing, Buck                              1880                              1939
Gibson, Bob                         1958, 1960                         1981
Giles, Warren                          1929-36                            1979
Gillick, Pat                              1962-63                            2011
Grimes, Burleigh                     1945-46                            1964
Hanlon, Ned                             1877                              1996
Kelly, George                            1917                              1973
Maranville, Rabbit                    1927                              1954
McCarver, Tim                          1959                              2012
McKechnie, Bill                         1929                              1962
Mize, Johnny                          1933-35                            1981
Murray, Eddie                           1976                              2003
Musial, Stan                              1941                              1969
Mussina, Mike                           1991-92                             2019
Palmer, Jim                             1967-68                            1990
Ripken Jr., Cal                          1981                              2007
Robinson, Frank                        1978                              1982
Schoendienst, Red                 1943-44                            1989
Sisler, George                           1931                              1939
Southworth, Billy                     1928-32                            2008
Vance, Dazzy                           1918                              1955
Weaver, Earl                           1966-67                            1996
Youngs, Ross                             1917                              1972