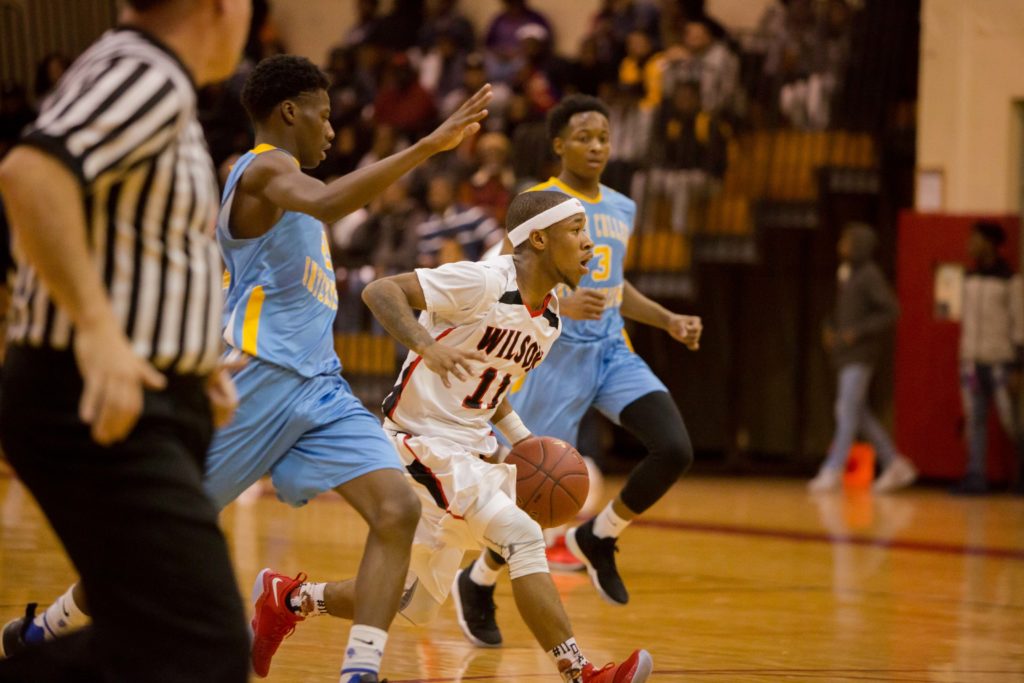 By PAUL GOTHAM
With the Section V boys' basketball season set to tip off, a survey of the top performers from the 2019 class.
Logan Blankenberg 6-foot-4 Sr. G/F Wayne Eagles (Finger Lakes East) – Main cog in the two-time Class A2 champion Eagles, uses height and length on release point to create a difficult matchup for opposing defenders, smaller guards struggle to stop him beyond the 3-point arc, forwards have difficulty containing his strong first step and dribble which he deftly uses with an upfake, proficient facilitator who takes advantage of his height to see over defenses and find open teammates; responsible defender who moves on the flight of the ball, is capable of defending smaller guards on the perimeter while being able to get in the post and chest up in back-to-basket situations; strong rebounder with impressive, stays in motion while the ball is in play; had a strong showing at the BCANY over the summer with Section V squad, easily shifted into a role as a facilitator when surrounded by scorers.
Miles Brown 6-foot-1 Sr. G Northstar Christian Academy Knights (Private/Independent) – NYS Class C Player of the Year, Brown possesses the unique quality of being able to slow the game to his speed, he is comfortable in the open court making decisions whether to feed teammates or go to the basket, deft touch with either hand at the rim, had the chance to go at Corning (IV) big man, 6-foot-6 Myles Bankstown last season and didn't flinch, has range beyond the 3-point arc which makes him all the more dangerous, scary to think he might grow and with the guard skills he is developing he will become a special talent if he isn't already; played on the backline of a 1-3-1 zone and took a pair of charges, strong on the ball when playing man-to-man, makes intelligent adjustments off the ball; has scored 2,204 career points.
The NEW RECRUIT MEDIA #Preseason #PlayeroftheYear @sectvbb 2018-2019
6'2 PG MILES BROWN 2019 @milesballers
Miles is the most feared guard in the 585 , this kid can not be checked by one person. It's takes a team. ‼️College Coaches📝👀‼️ #Offernow @TheCityRocks @KevanJr pic.twitter.com/4v0VdJYxcE

— NEW RECRUIT MEDIA (@NewRecruitMedia) November 11, 2018
Robert Davis 5-foot-7 Sr. G Wilson Magnet Wildcats (RCAC) – Elite level scorer who can connect from anywhere on the floor, has to be guarded beyond the 3-point arc, foot speed and low center of gravity makes pull-up jumper deadly, quick release, gets impressive elevation and can shoot over taller players, proficient in the open floor, gets downhill quickly, makes keen decisions and adjustments in transition, can finish with either hand in traffic; underrated defender who sees one pass/play ahead, anticipates well, fights through screens without fouling, ready to move; tireless rebounder who reads long caroms well.; high basketball IQ; has scored 1,277 career points.
Keith Slack 5-foot-9 Sr. G Gates-Chili Spartans (Monroe County Division II) – Change of direction and change of pace rolled into one package, Gates-Chili's leading scorer (27.3 ppg) gets downhill quickly in the open court, but is rarely, if ever, out of control, puts defenders on their heels and knows how to take advantage from there, his work in the half-court is just as impressive, able to force a defense into retreat mode to take away his drive, the phrase "stops on a dime" applies, uses low center of gravity for a pull-up jumper that makes defending him all the more daunting, has to be defended two steps behind the arc; active defender who sees one play/pass ahead to anticipate steals, rarely caught out of position and has to be accounted for when running offense; despite size limitations a skilled geometrician who reads caroms off the rim and plucks long rebounds; has scored 1,217 career points.
Justice Smith 6-foot-5 Sr. G Lyons Lions (Wayne County) – Leader of the reigning Class C2 champion Lions which won 21 games a year ago, inside-outside threat, range beyond the 3-point arc with a quick release, capable of knocking down catch-and-shoot treys in half court sets and has to be guarded tightly in transition or he will stop and pop from long range, puts the ball to the floor well and takes straight lines to the basket where he thrives on contact, can finish at the rim with either hand, impressive body control, slows the game to his speed; capable defender who can contain smaller ballhandlers and neutralize bigger players in the post; active rebounder with a nose for the ball, keeps moving after initial contact in box-out situations; career 1,000-point scorer.
Names to know of other student-athletes from the 2019 class: Willie Ball/Brockport, Andrew Boseck/Canandaigua, Jon Boyce/Elba, Joey Brinza/Canandaigua, Fidel Brock/Monroe, Michael Brown/Northstar Christian, Shamire Broyld/Rush-Henrietta, Harry Bruu/McQuaid, Ahmir Buckhannon/Early College, Devin Campbell/Bloomfield, Mitch Carr/Hilton, Nick Carmichael/Wayne, Jayden Castrechini/Gananda, Trevor Chamberlain/HF-L, Natrell Colbert/Edison Tech, Ray Colbert/Greece Odyssey, Maurice Coney III/East High, Daniel Cook/Pittsford Mendon, Paddy Coyne/Avon, Jahmel Demery/Eastridge, Joe Denegal/SOTA, Tramier Dollar/WOI, Jon Donovan/Marcus Whitman, Nate Doyle/Leadership Academy, Howard Eagle/East High, Jack Emerson/HF-L, Jack Falter/Brighton, Desi Floyd/Wilson, Jack Gombatto/Hilton, Joe Gombatto/Hilton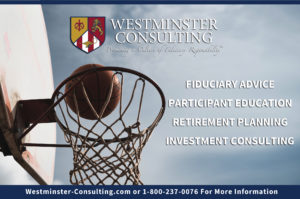 Kenny Gonzalez/Irondequoit, Ty Glasgow/Monroe, Maurice Glenn/NE Douglass, Romell Griffin/Greece Odyssey, Travon Harper/Greece Odyssey, Michael Harrington/Pittsford Mendon, Brett Heininger/Fairport, Ryan Hilton/HAC, Logan Holgado/Wayne, Tim Jackson/Rush-Henrietta, Marcellus James/Churchville-Chili, Zitong Jin/HAC, Malikk Johnson/Wilson Magnet, Vanzell Johnson/Fairport, Jo-Nathan Jones/Monroe, Frederick June, Jr./Irondequoit, Jeff Jung, Jr./Greece Olympia, Tanner Kimball/Bloomfield, Tahjir King/Franklin, Alton Knight/Edison Tech, Connor Krapf/Pittsford Mendon, Chris Kurowski/Canandaigua, Bruce Lewis/Rochester Prep, Vinny Liberto/Hornell, Jakhi Lucas/UPrep, Noah Malta/Hilton, De'vante Mateo/Monroe, Traylan McCray/Gates-Chili, Max McCumiskey/Fillmore, Mason McFollins/Batavia, Josh McGuire/Genesee Valley, Colin Merkey/Webster Schroeder, Tre'vion Miller/NE Douglass, Jiahmere Mitchell/NE Douglass, Javion Monroe/Penfield, Dawson Nelson/Attica, Keegan O'corr/C.G. Finney, Kyle Palka/Brockport, Reid Patchett/Geneva, Jayden Peters/Newark, Kris Perez/Greece Olympia, Mitch Pfeiffer/Canandaigua, Luke Putnam/Aquinas, Kelvin Reaves, Jr./Greece Athena, Terrence Reed/Eastridge, Garrett Reeves/Webster Thomas, Alex Roach/Bloomfield, Adrian Rodgers/Eastridge, Kevin Ryan/Pittsford Sutherland, Johnny Salone/Greece Athena, Bobby Searight/WOI, Tyshaun Seawright/Rush-Henrietta, Derek Slywka/Waterloo, Xavier Smith/C.G. Finney, LaDre Stanford/Avoca, Andre Starks, Jr./Fairport, Josh Stenglein/Irondequoit, Connor Taylor/Avon, Patrick Thomas/Irondequoit, Billy Thomson/Wayne, Chaz Washington/East High, Rondell Watson/Leadership Academy, Aric Williams/Greece Odyssey and Connor Zamiara/McQuaid.