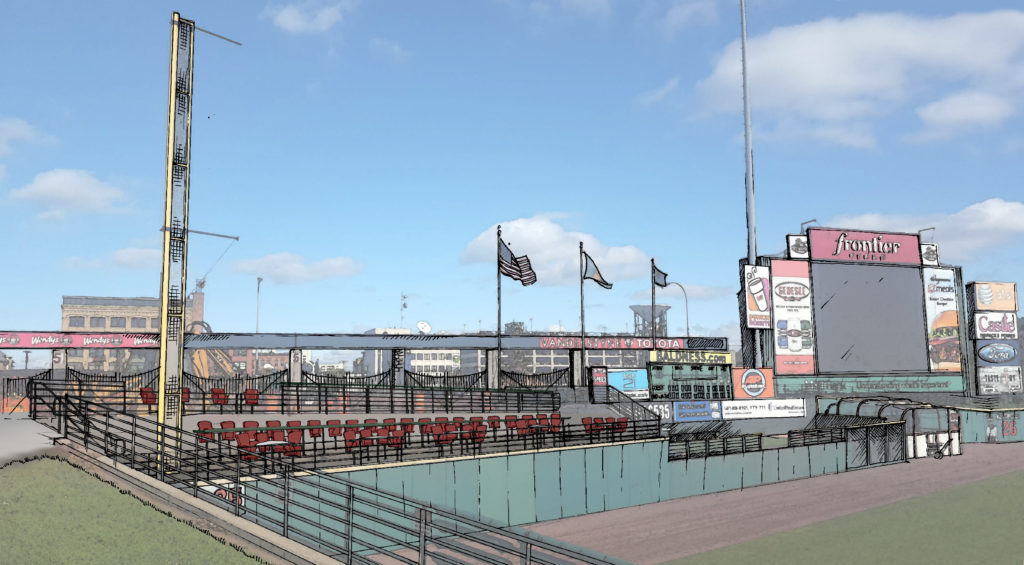 Courtesy of RedWingsBaseball.com
ROCHESTER, NY – Fans of the Rochester Red Wings will be able to experience a game from a different vantage point in 2019.
The new area, located over the left field fence between the foul pole and visitor's bullpen, will include five half-moon tables with four swivel seats at each table. Behind the tables will be a drink rail with 20 barstool-style chairs. Both the tables and drink rail will be equipped with phone charging outlets.
This venue fits up to 40 people and is available to groups now for $700 per game. Beginning February 20, individual tables and drink rail tickets will be available for purchase. A four-person table will be $80 (entire table must be bought) and individual seats along the drink rail will be $18 each.
Groups interested in purchasing this area for any of the 70 home games in 2019 can call a group ticket representative at (585) 454-1001 to reserve a date.
Fans are encouraged to help name the venue by sending suggestions to Info@RedWingsBaseball.com. The winner will receive a free table in the new area at a game during the upcoming season.
The 23rd season of Red Wings baseball at Frontier Field begins on Thursday, April 11 at 6:05 p.m. against the Lehigh Valley IronPigs. Single-game tickets for all 70 home games go on sale Wednesday, February 20 at 9 a.m. Suites, party venues and picnics are being booked now. Fans can call (585) 454-1001 for availability.